Designed for J!NX
This three-quarter length fleece hooded jacket is inspired by the Demon Hunter playable class in Diablo III.  Armor inspired piping at the shoulders and cuffs, an oversized cowl neck hood, and antique bronze buttons mimic the shapes and textures of the Demon Hunter's garb.  Embroidered minimal logo and printed artwork at the back add subtle branding to the jacket.  The velvety off black and grey colors pay homage to the dark and stealthy Demon Hunter.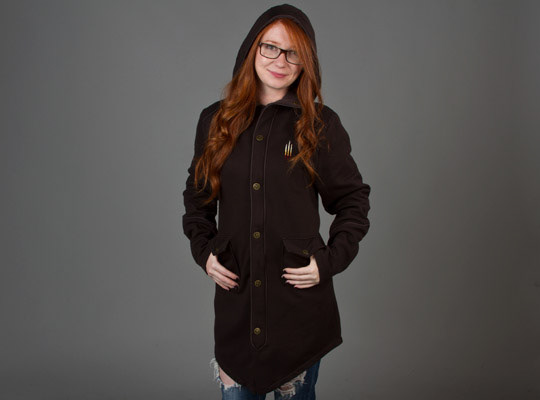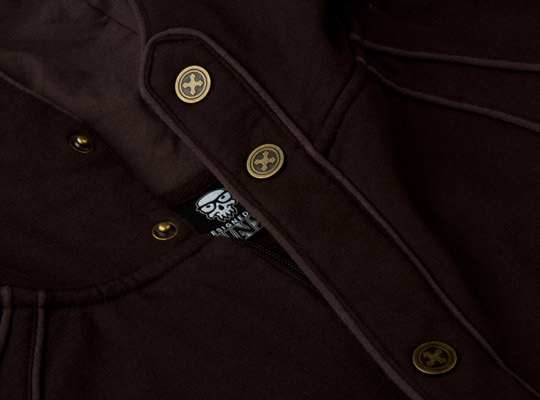 Designed for J!NX
This bronze and white hoodie pays homage to the angel, Tyrael's, iconic armor.  With an angle front kangaroo pocket, oversized cowl hood, and front panel reminiscent of his tabard, the details of his armor are subtly worked into the structure of the hoodie.  Printed artwork at the front and back adds texture to the unisex garment.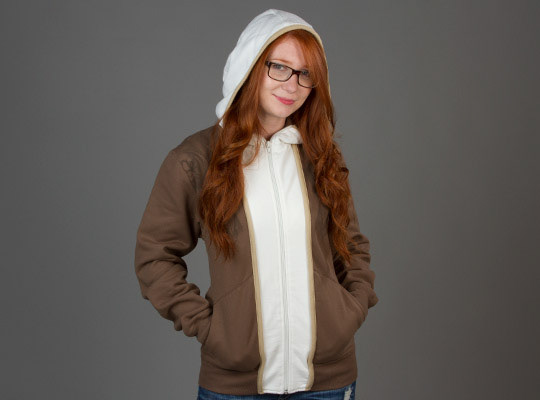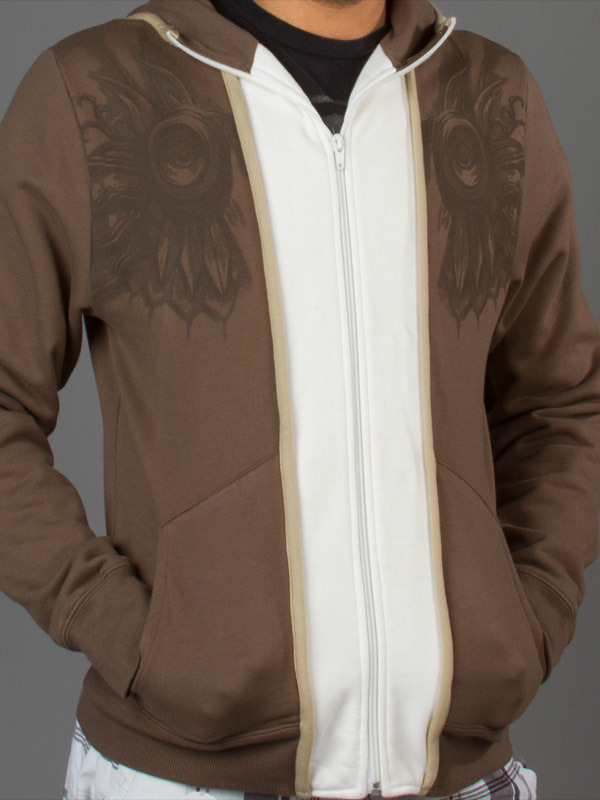 Designed for J!NX
Inspired by the ornate leg armor worn by Cydaea, the Maiden of Lust (originally called Mistress of Pain) in Diablo III, these cotton blend socks replicate the filigree and demonic face details of her amror in comfortable knit over the knee socks.