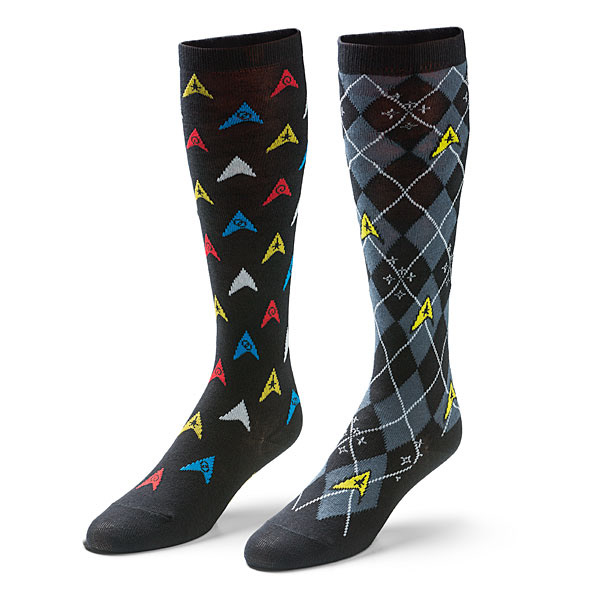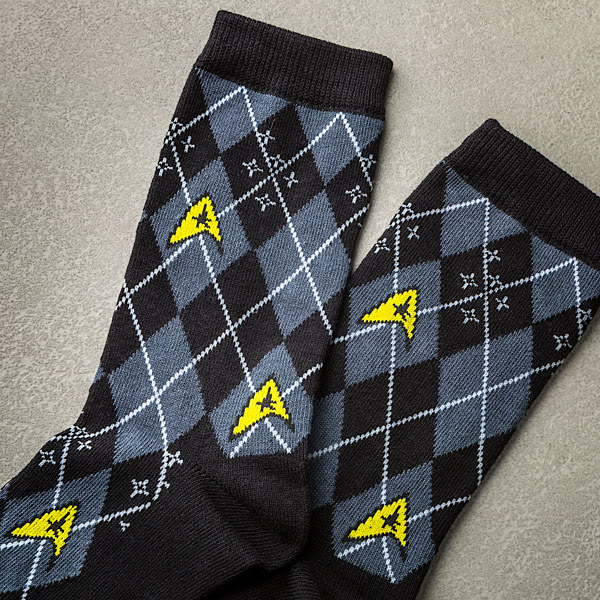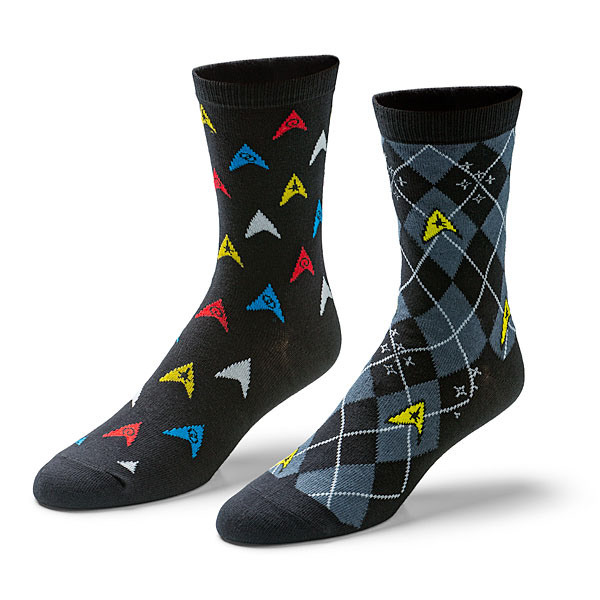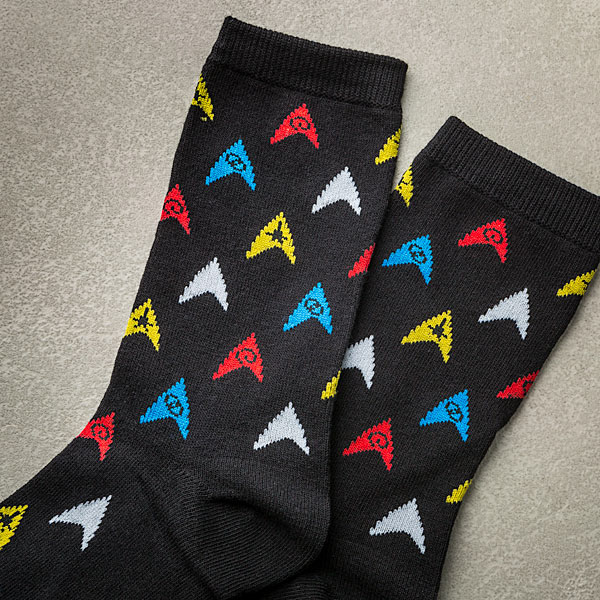 Star Trek TOS Socks: Women's knee socks and Men's crew socks with all over Star Trek badge pattern and argyle Command badge pattern. Sold in a pack of two pair.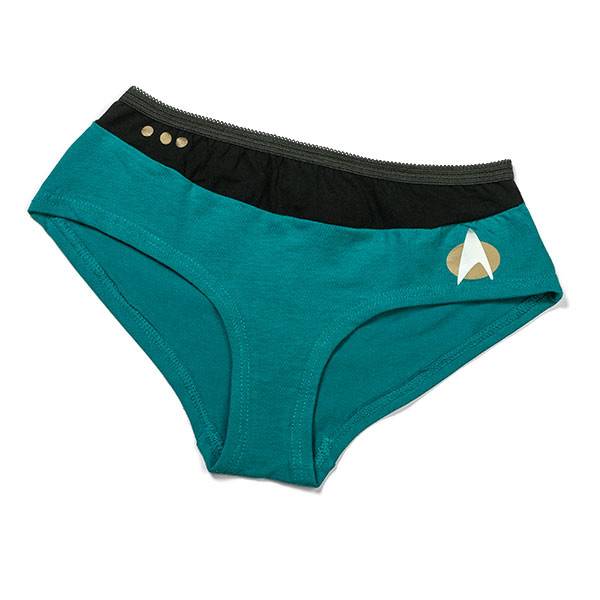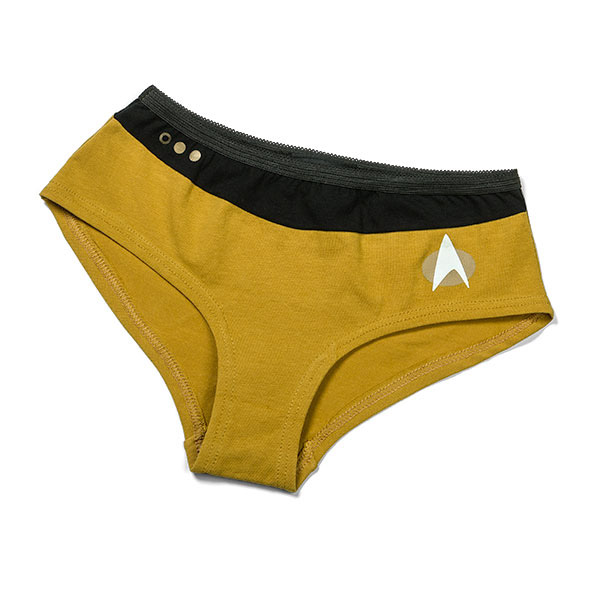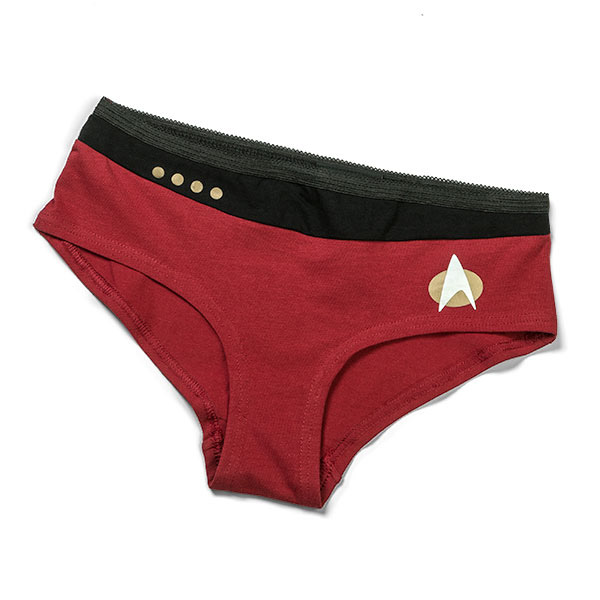 Star Trek: The Next Generation women's boy briefs. Set of 3 boy brief cut women's underpants with uniform colors, printed communicator badge, and foil print rank pips at the waistband. From left to right: Science, Engineering, and Command.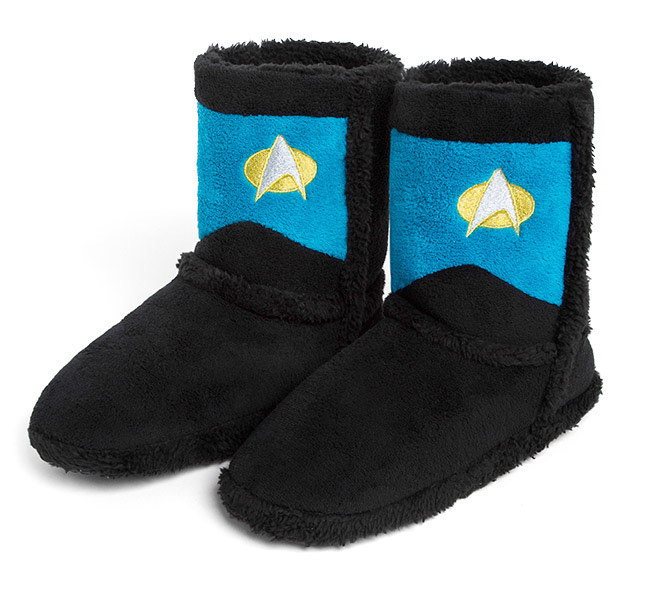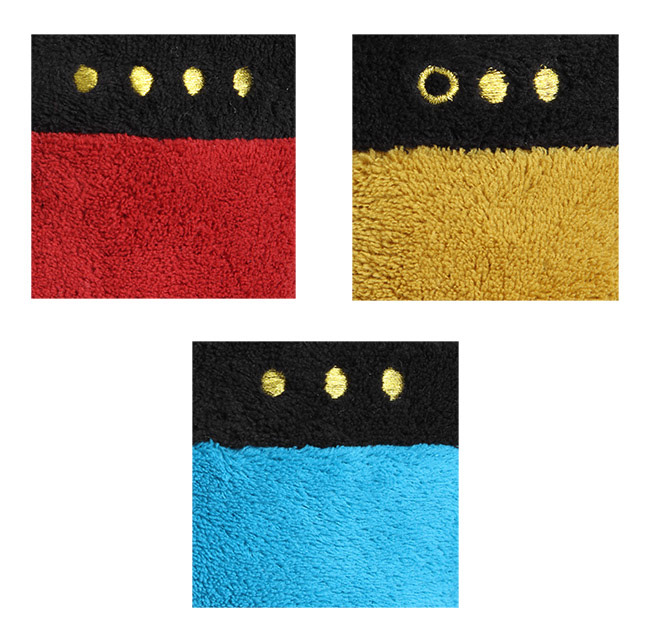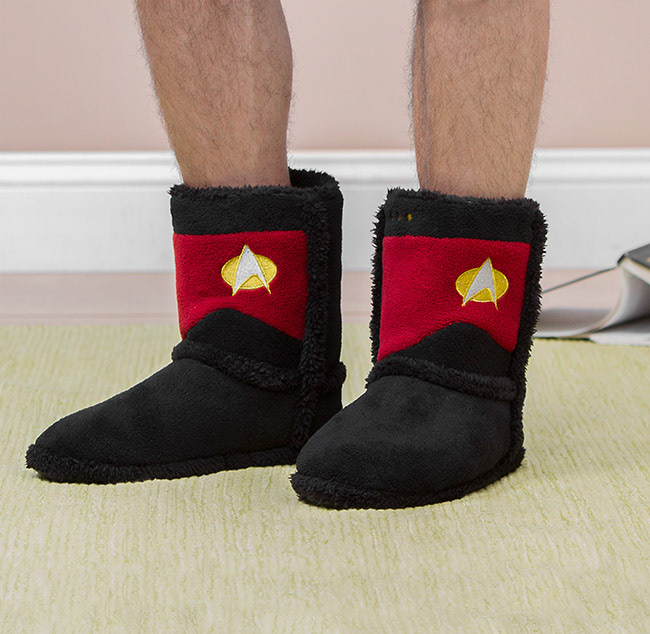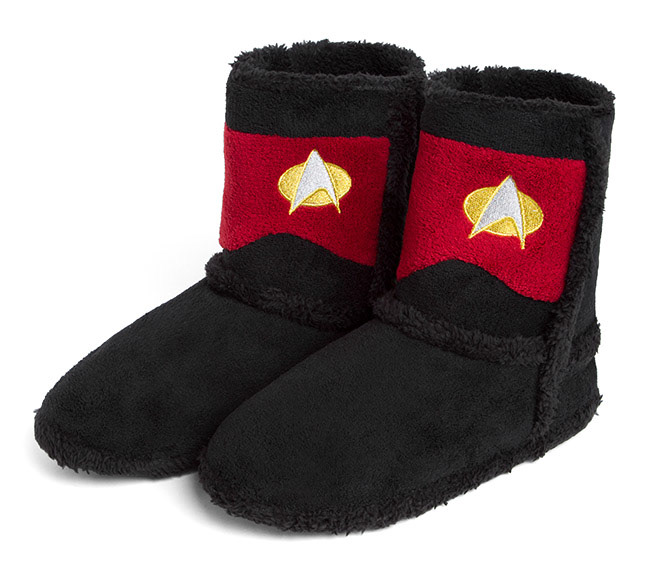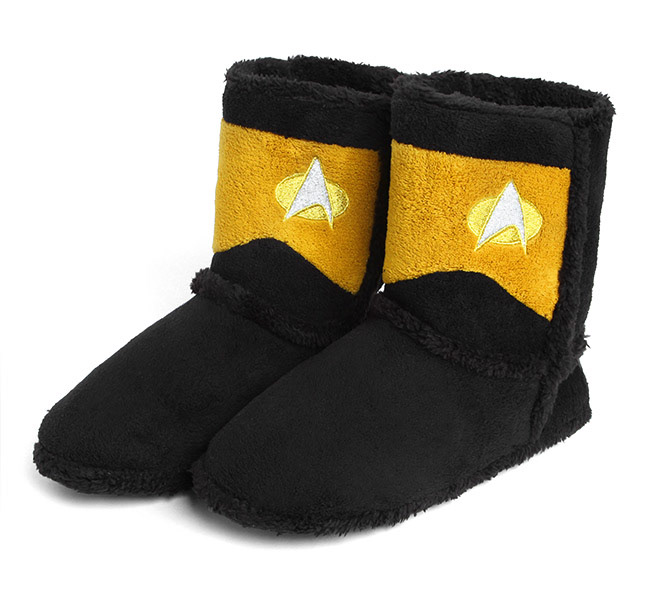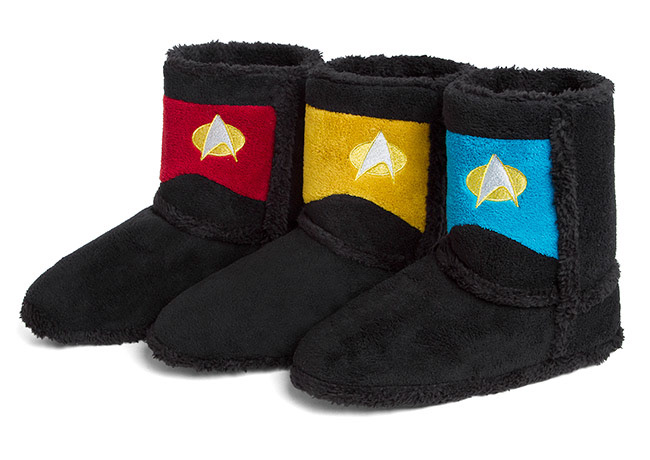 Star Trek: The Next Generation fleece slippers. Cozy fleece slippers designed after the TNG Starfleet uniforms. Each boot has a uniform color, embroidered comm badge, and embroidered rank pips, with a textured anti-slip bottom.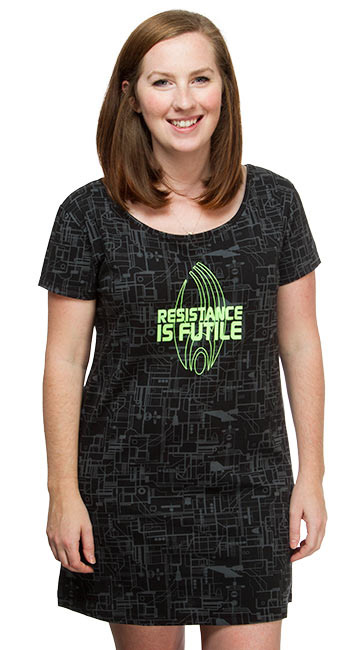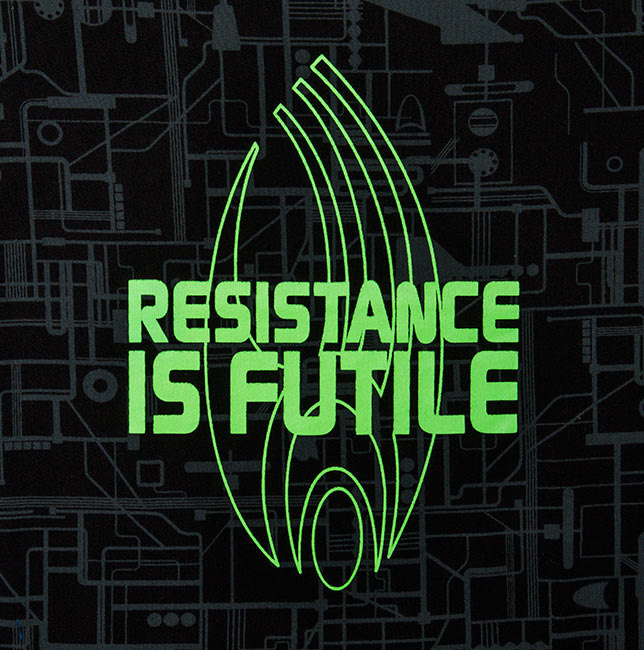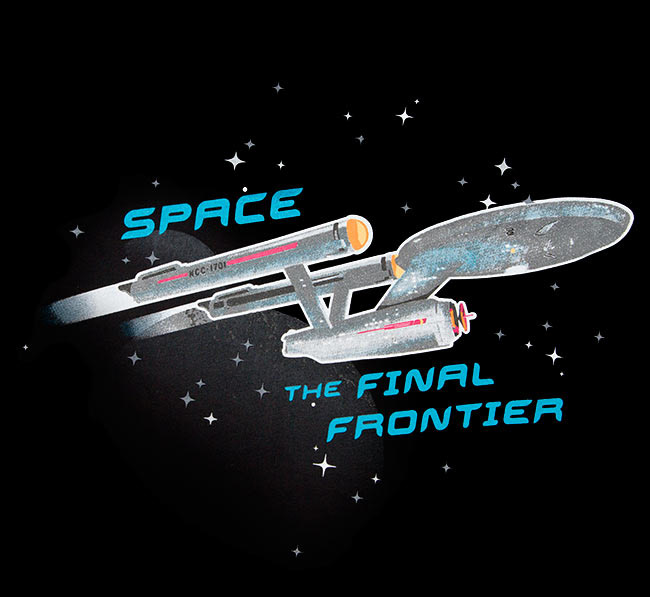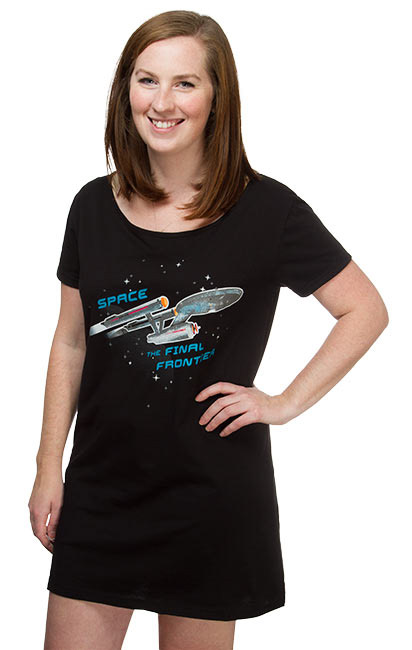 Star Trek Women's Sleep Shirts. Left: all over Borg cube print sleep shirt with a glow in the dark graphic featuring the Borg logo and "Resistance is Futile" text. Right: solid sleepshirt with Enterprise graphic featuring glow in the dark stars and "Space The Final Frontier" text.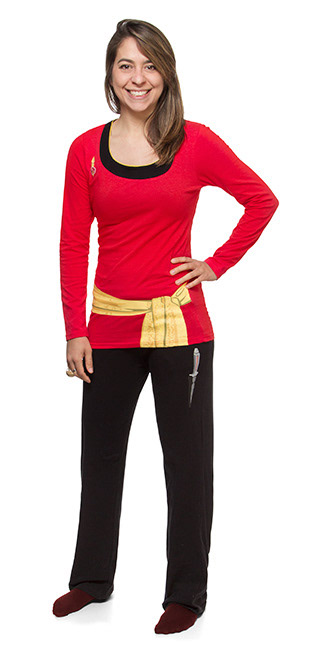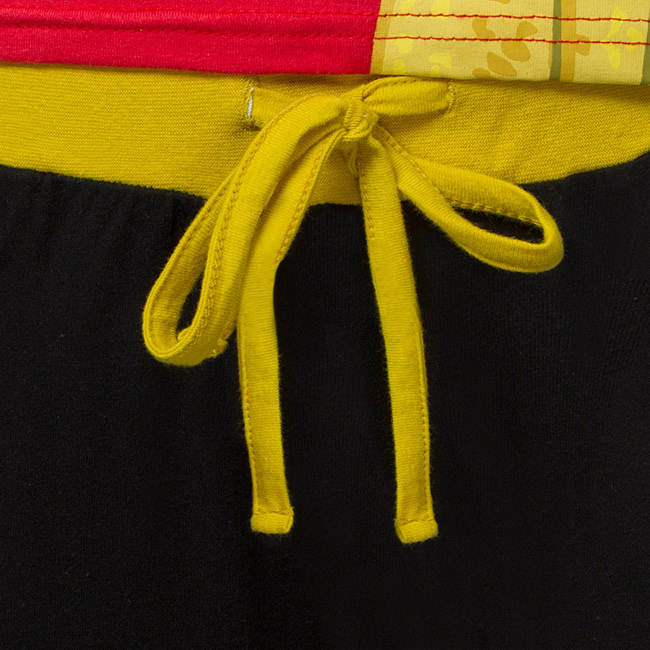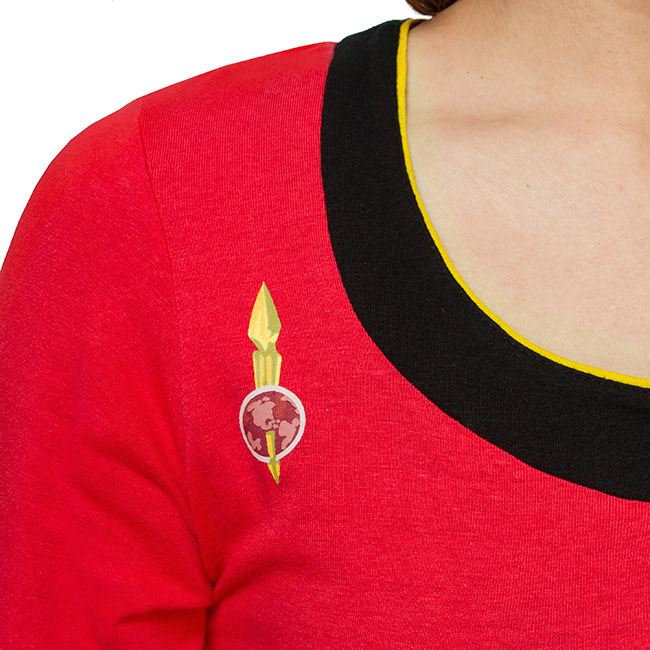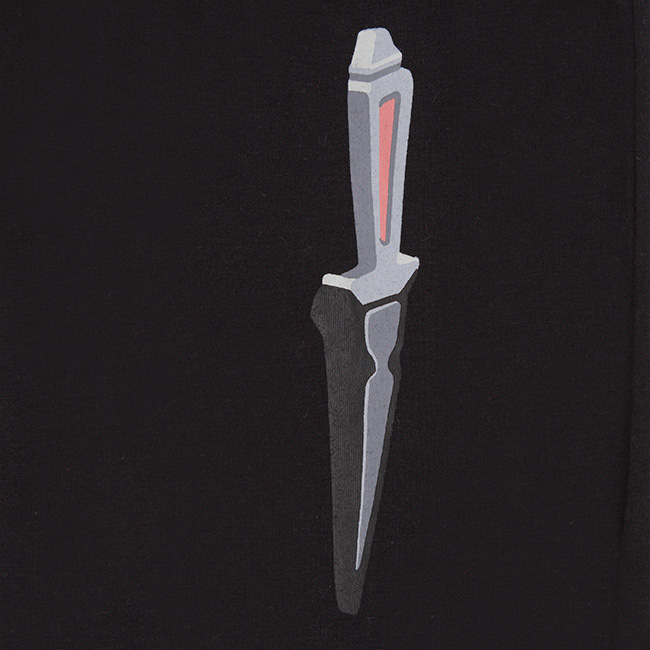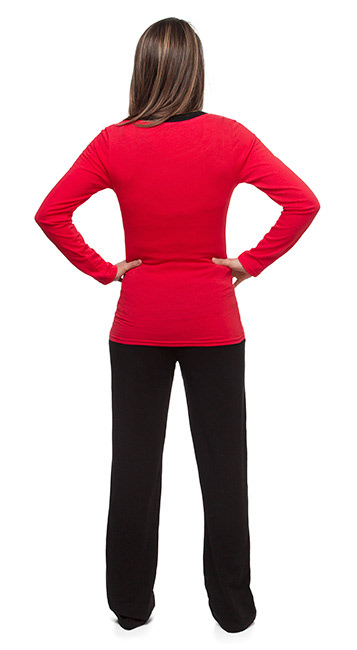 Mirror Uhura Pyjama Set: women's long sleeve jersey top and pants set based on Uhura's costume from the iconic "Mirror Mirror" episode of Star Trek. Red uniform top with asymmetric neckline, printed uniform badge and sash. Black pants have a contrast waistband and printed knife at the thigh.