Designed for J!NX
Inspired by Gandalf the Grey himself, this raglan hoodie features a grey colorblocked design with a pointed wizard hood.  The custom zipper pull replicates Gandalf's staff, and the printed chest design features his sword, Glamdring, two crossed pipes, and the rune that serves as the first sign of his name.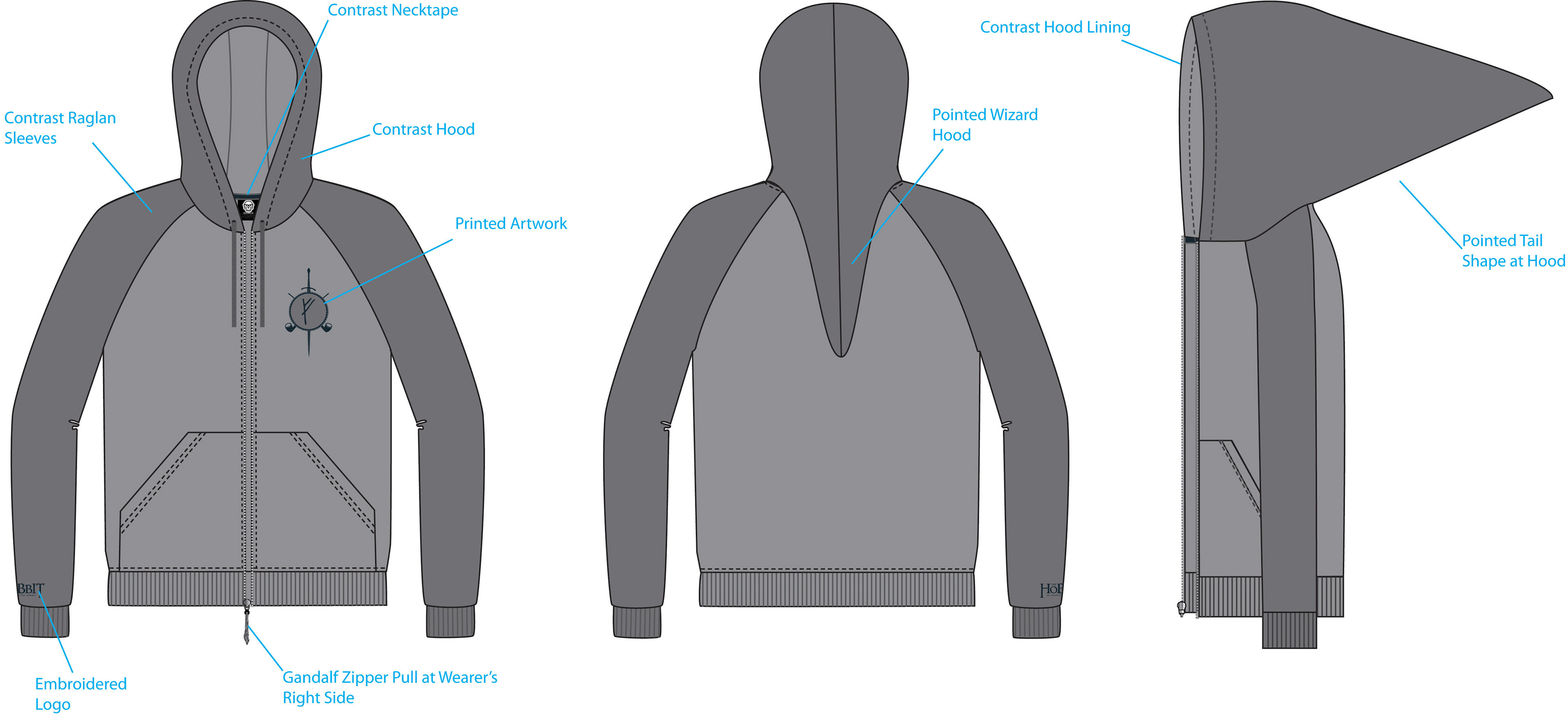 Designed for J!NX
Based on the leader of the dwarves, Thorin Oakenshield, this raglan sleeve hoodie features a high cowl neck, printed armor design, embroidered name logo, and printed icon at the back.  A custom zipper pull in the shape of Thorin's belt buckle and embroidered Hobbit logo at the sleeve complete the design.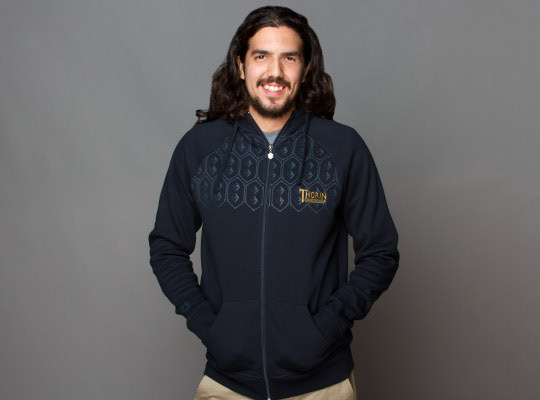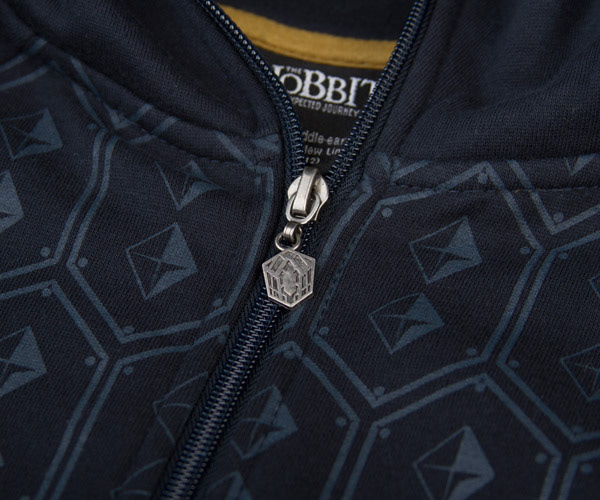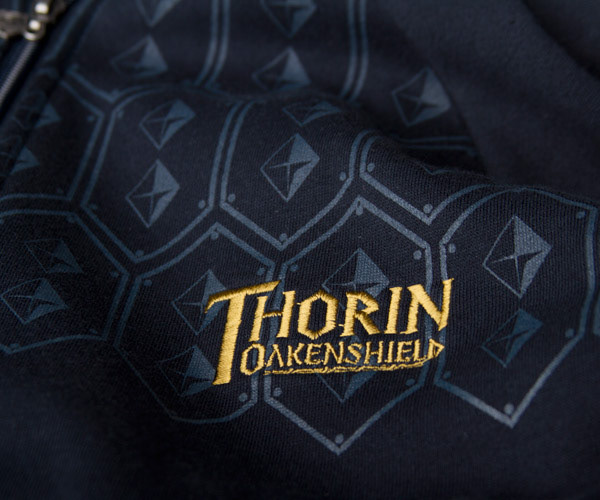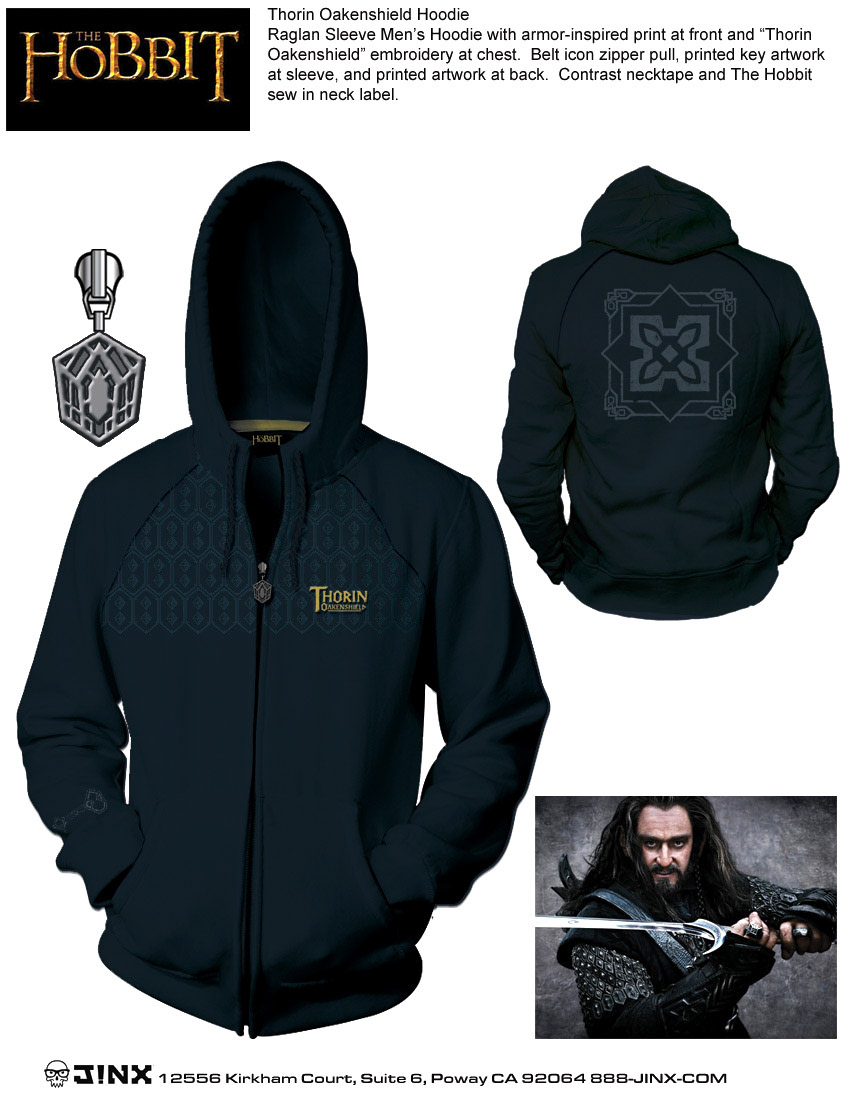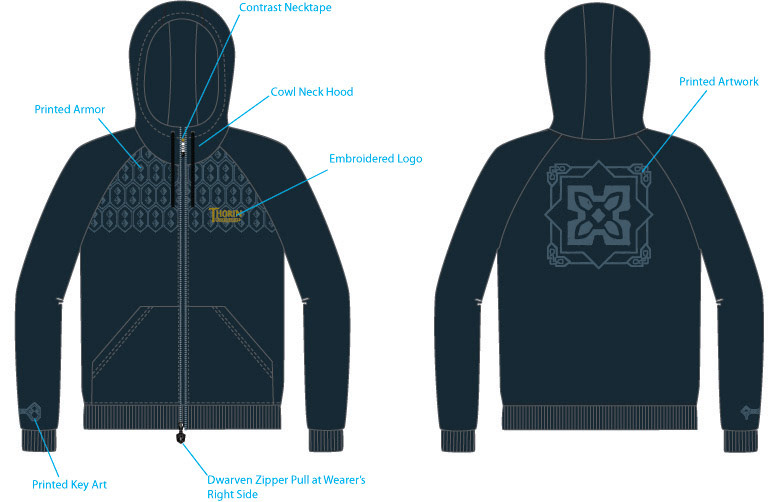 Designed for J!NX
Inspired by the pack carried by Bilbo Baggins throughout his unexpected journey, this brown cotton canvas bag features a large main compartment and three smaller front and side pockets.  The padded shoulder strap is removable to allow use of the two backpack straps.  The front flap features a large embroidered logo.  And Shire-inspired acorn rivets adorn the pocket straps.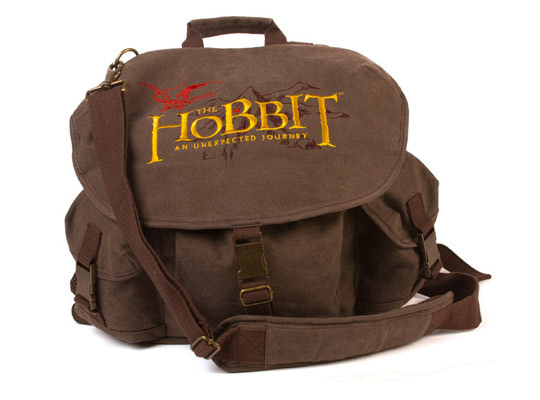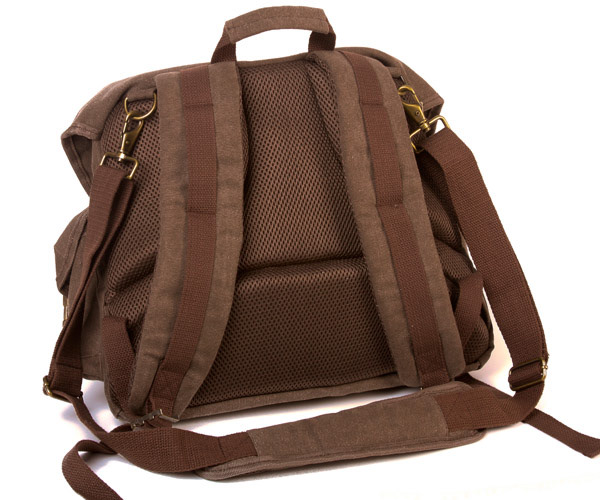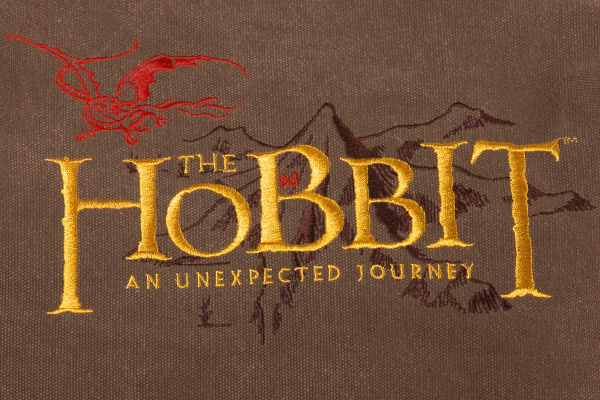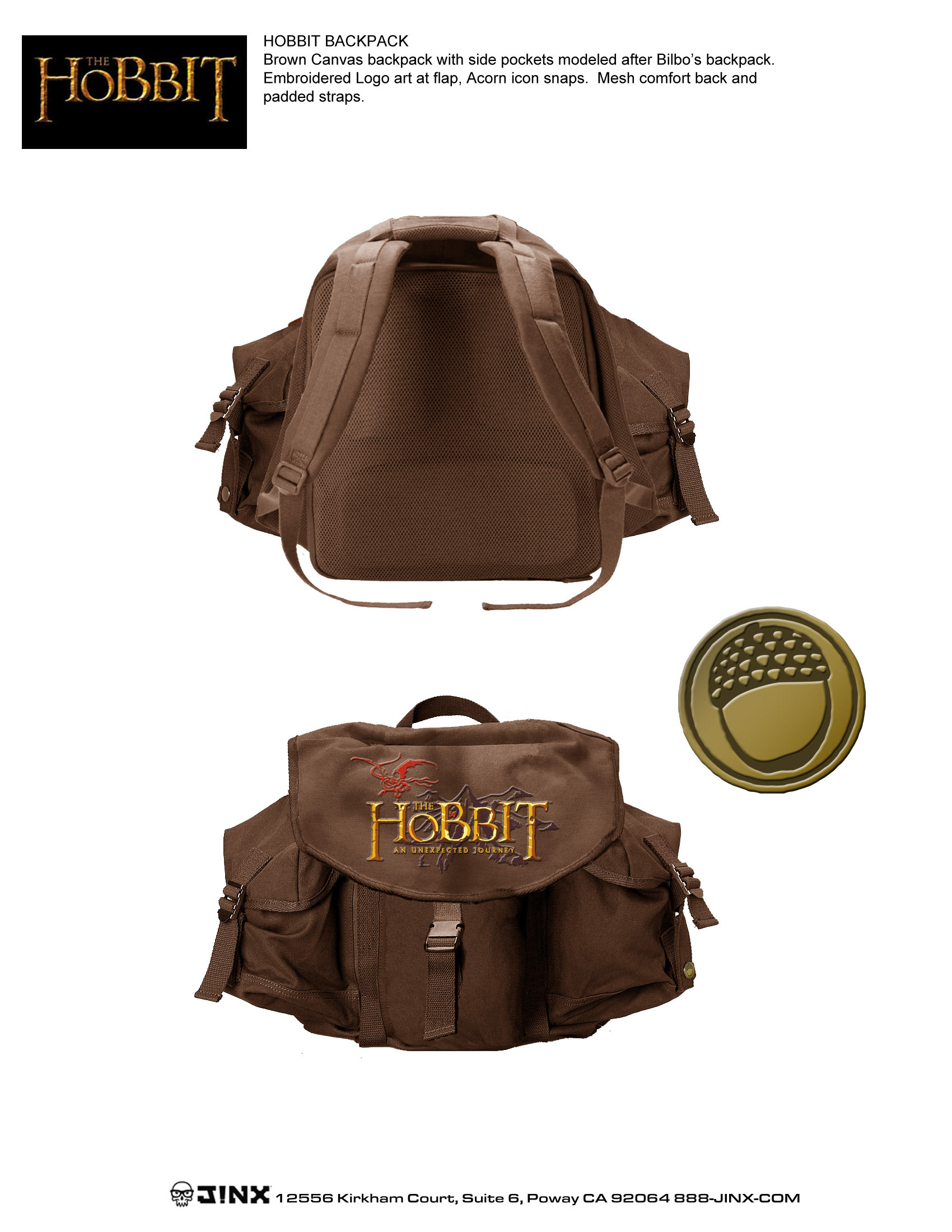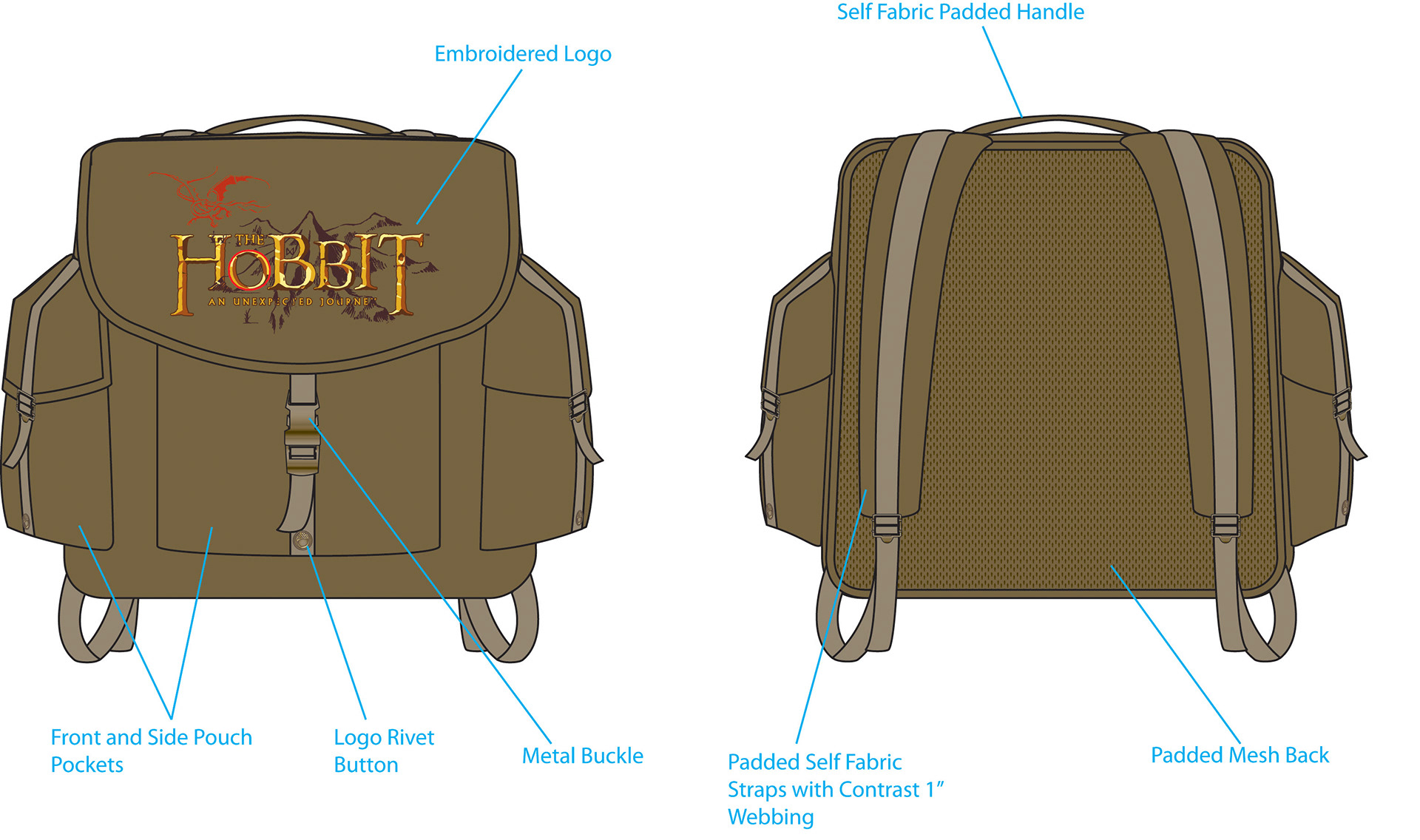 Designed for J!NX
These unisex cotton blend socks allow your average human to transform into a whimsical Hobbit!  These comfortable socks feature a knitted "Hobbit Hair" design at the top of the feet, a contrast stripe at the ankles, and logo tag.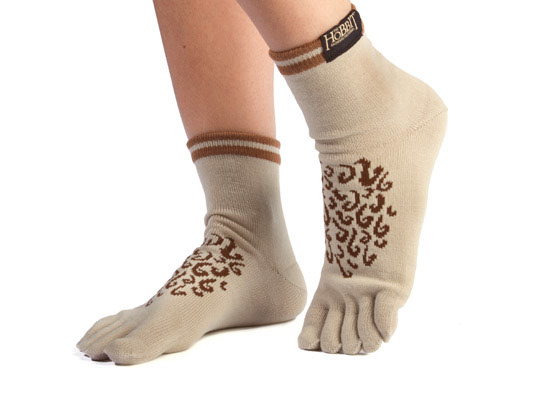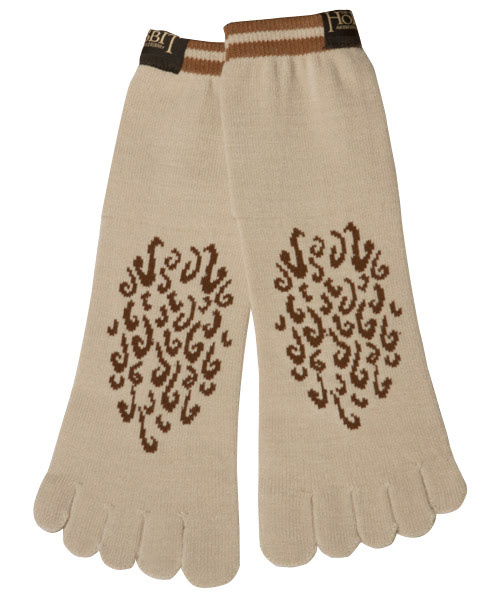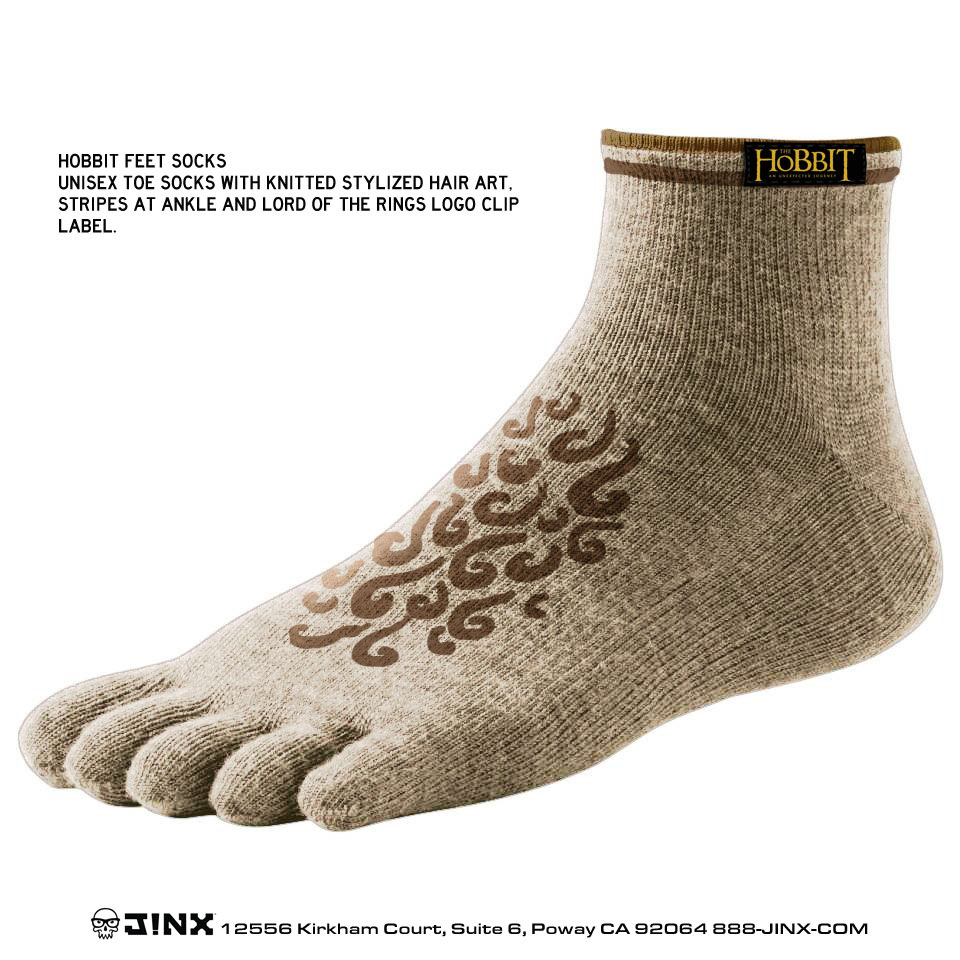 Designed for J!NX
This top grain leather belt features an embossed design and metal belt buckle replicating the look of that worn by Thorin Oakenshield in The Hobbit: An Unexpected Journey.