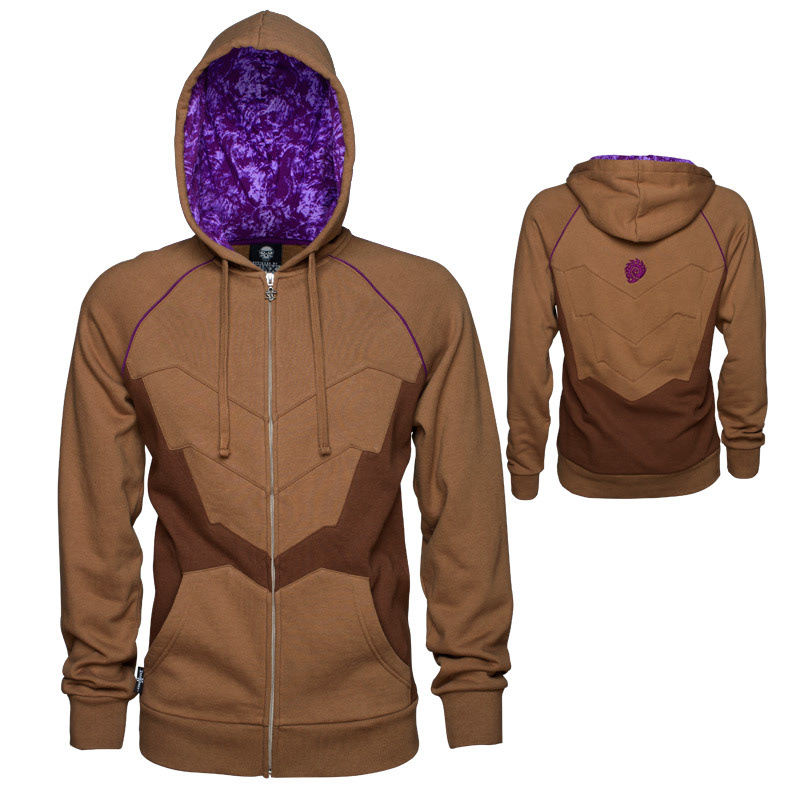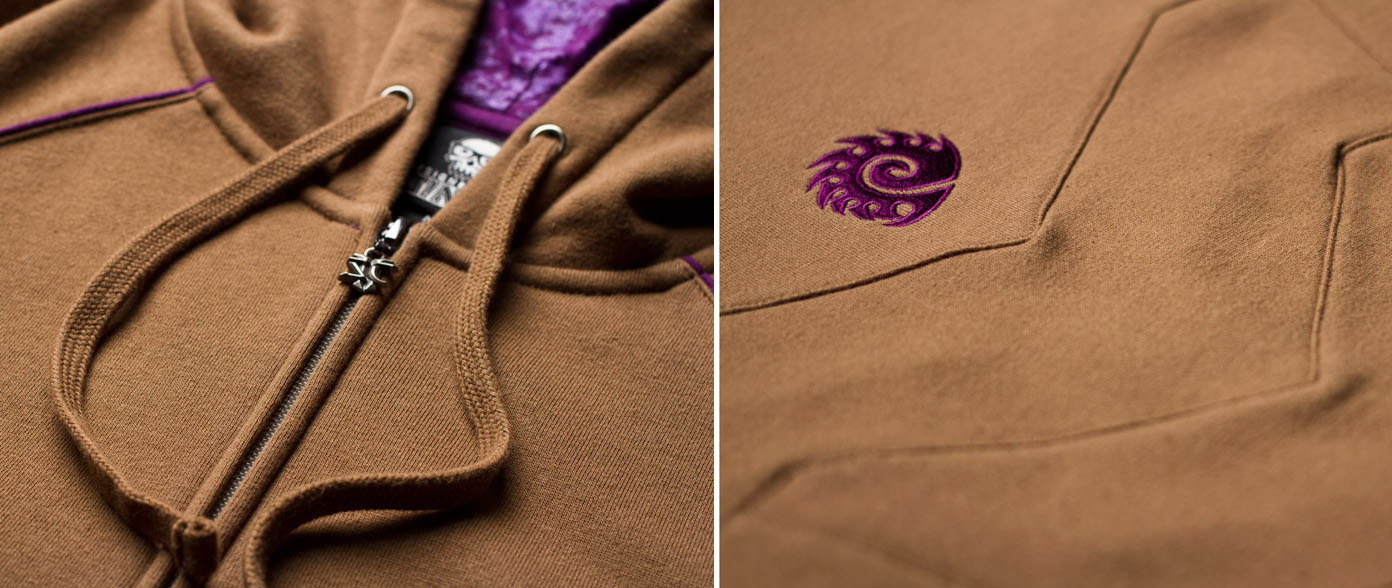 The Zerg Carapace Hoodie was designed to resemble the bony exoskeletons of the Zerg race, with colorblocking and geometric edges.  The hood lining is printed with a Zerg Creep Pattern, and Zerg icon embroidery decorates the center back of the hoodie.  A small clip label at the pocket and custom logo zipper pull add subtle Starcraft II branding to the garment.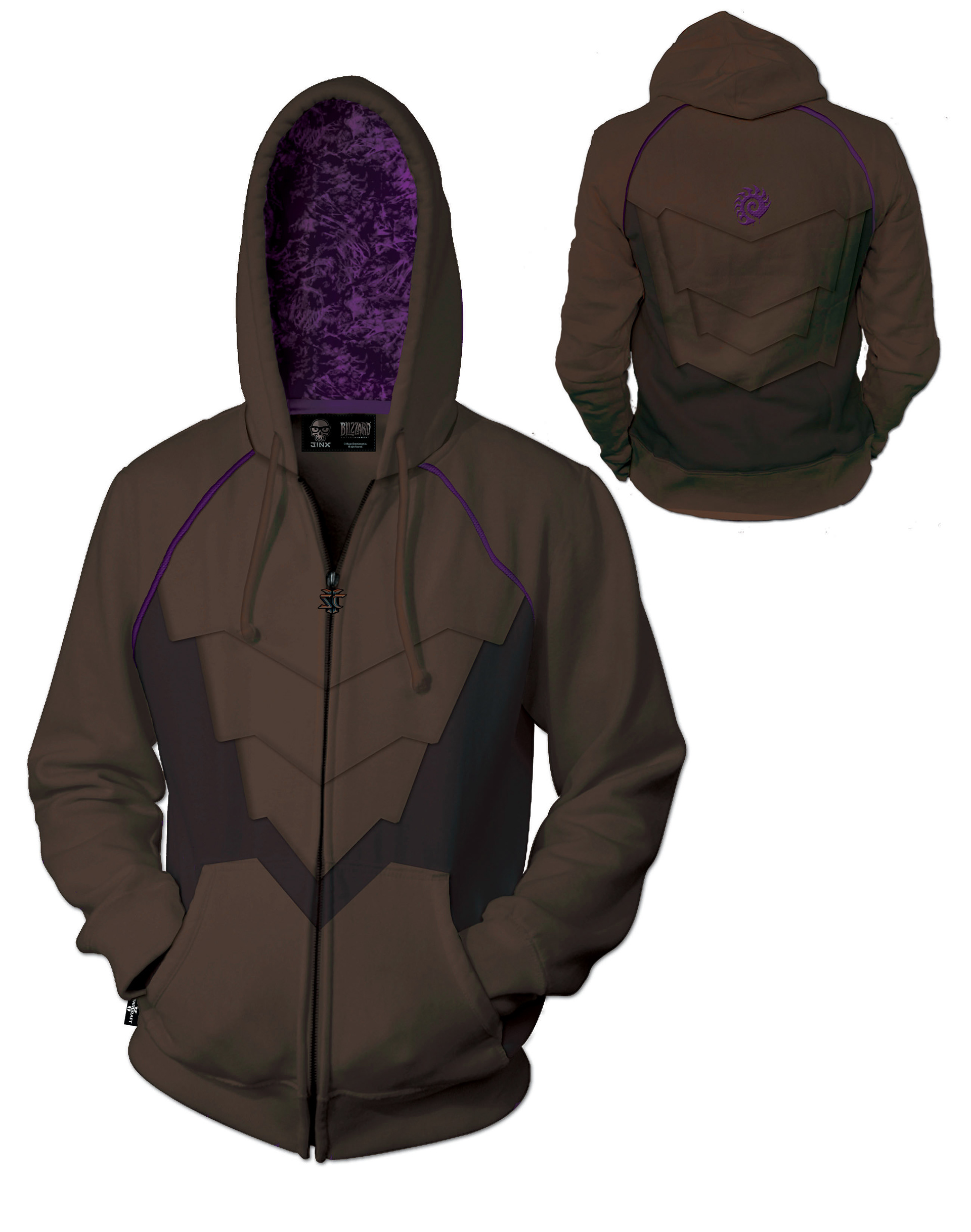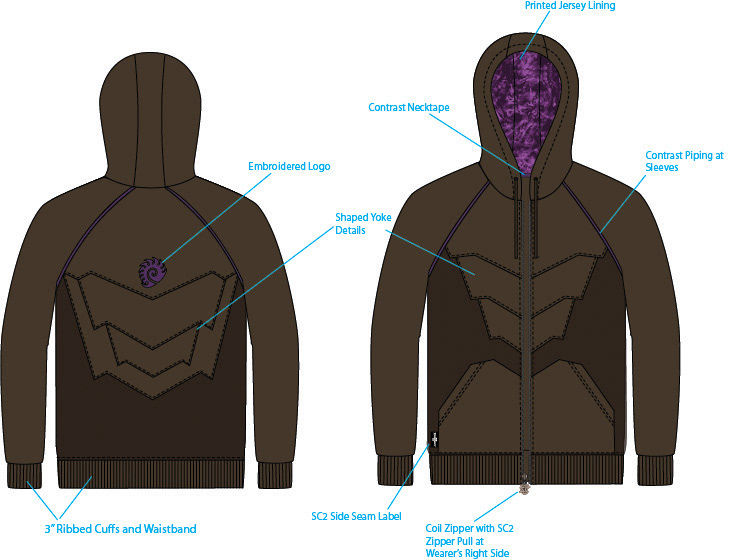 Designed for J!NX
Women's Starcraft II hoodie inspired by the Ghost armor worn by Sarah Kerrigan in the Heart of the Swarm expansion.  The colorblocked construction and contrast piping mimics the design of Kerrigan's armor, and invisible zipper pockets maintain the sleek appearance of the design.  SC2 logo zipper pull, jersey bound thumbholes at the cuffs, and hexagonal hood lining print finish the garment.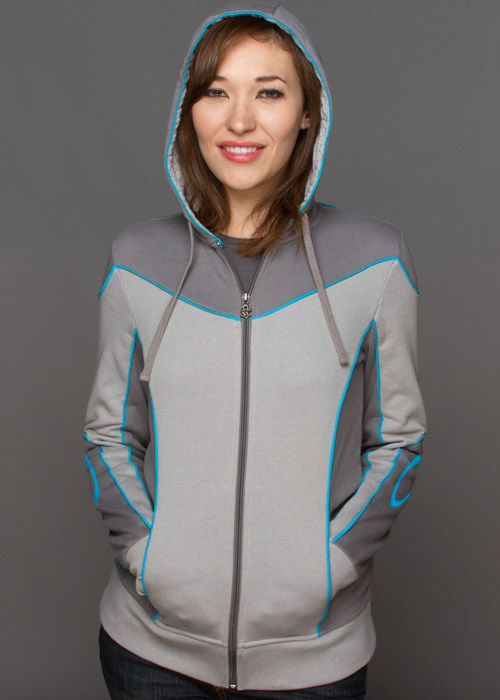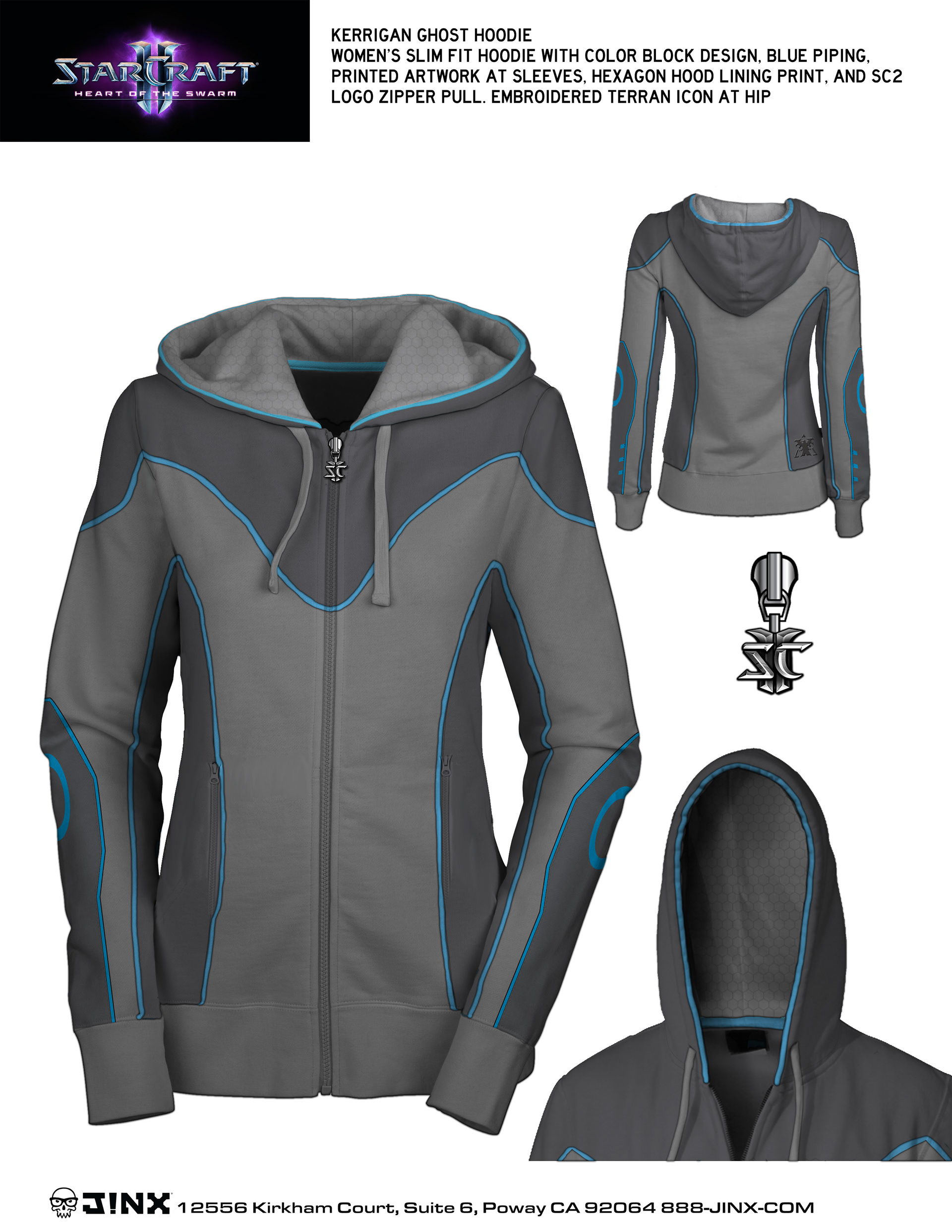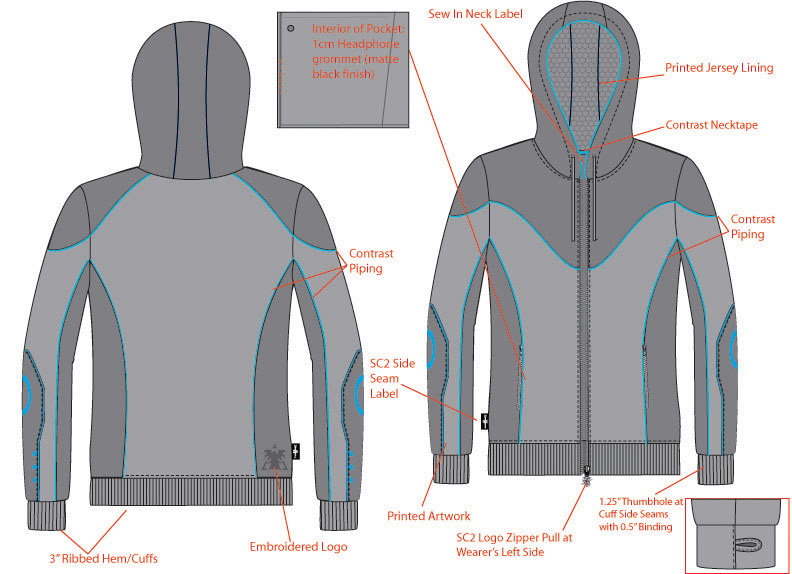 Designed for J!NX
Based on the Spectre Unit in Starcraft II, this men's hoodie uses a colorblocked design, piping, and hexagonal print to suggest the Spectre armor in a more wearable form.  An embroidered Spectre icon badge adorns the arm, and the SC2 logo zipper pull and seam label give it subtle branding.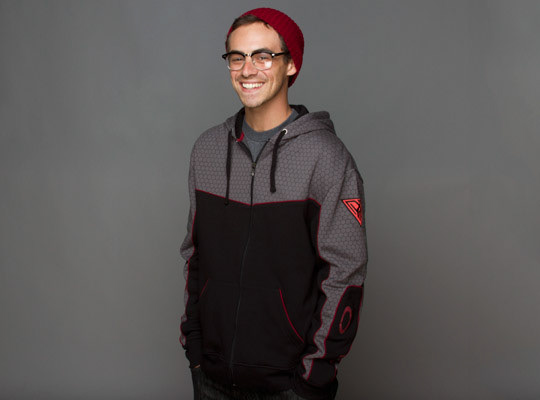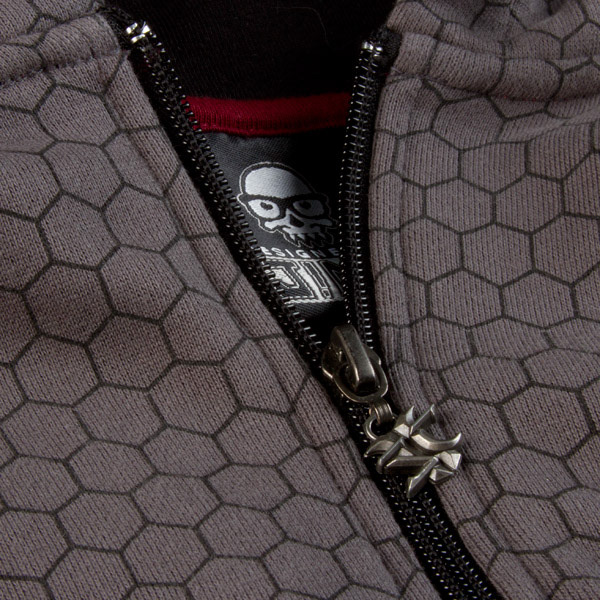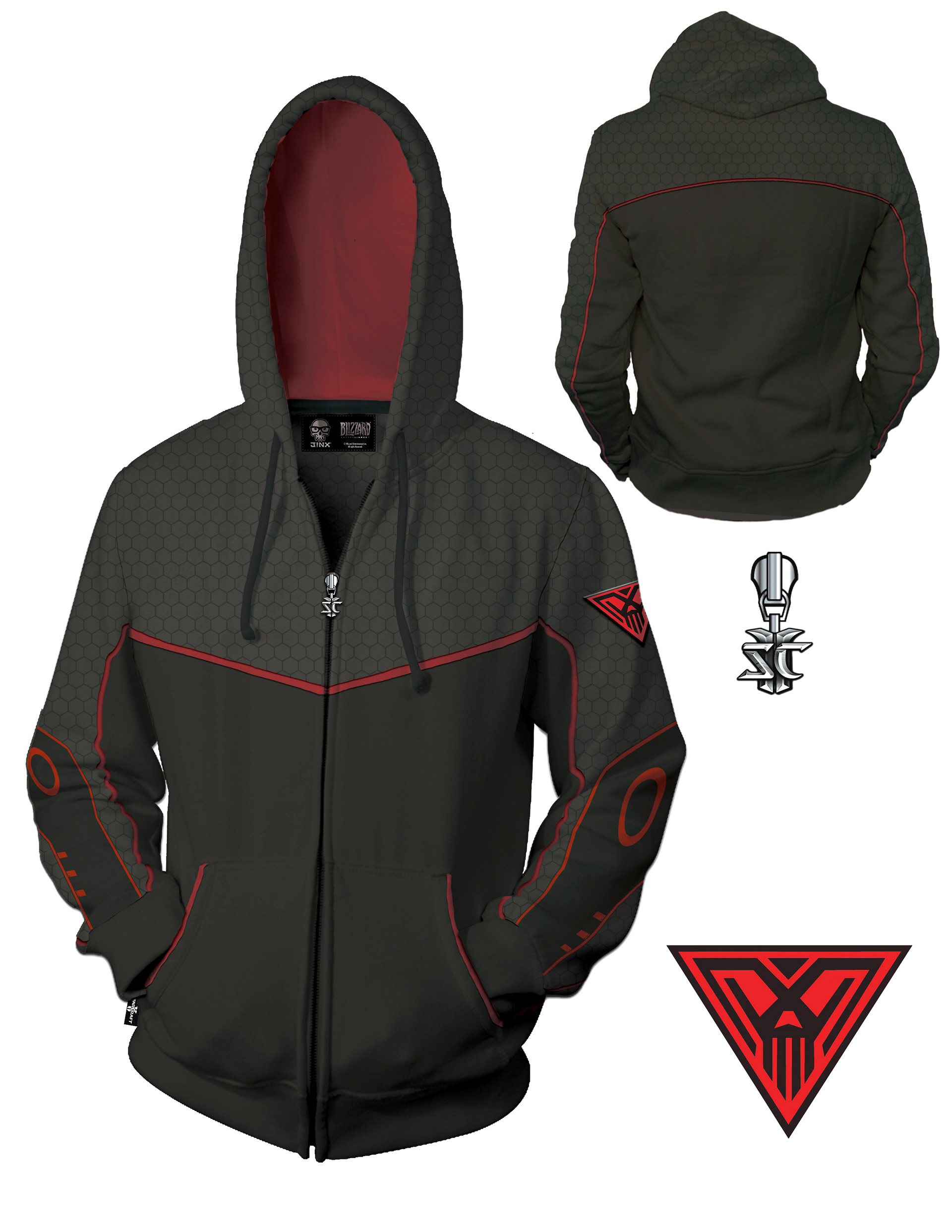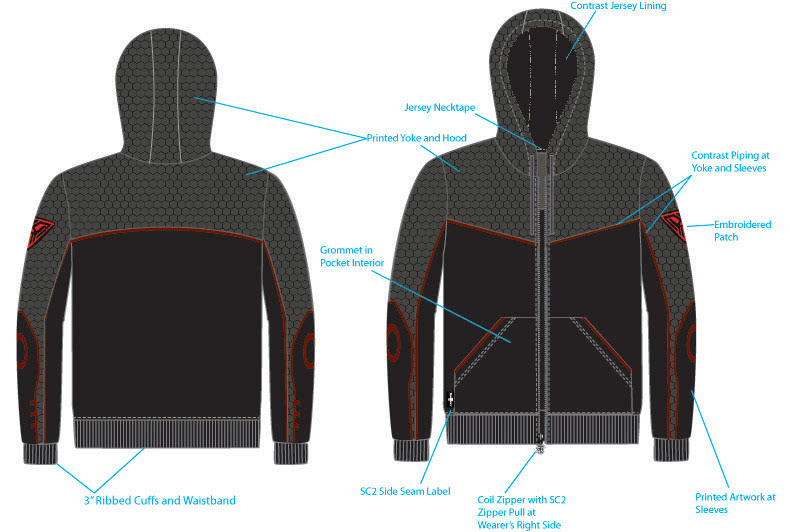 Designed for J!NX
This lightweight woven jacket combines classic military style with seaming and details inspired by the futuristic armor of the Terran race in Starcraft II.  The Golden Eagle embroidery and metal zipper pull identify this piece as Terran, while the raw edge sleeve patch is a nod to Jim Raynor and Raynor's Raiders.  Minimalist logo buttons and the side seam label add a subtle branding to the garment.