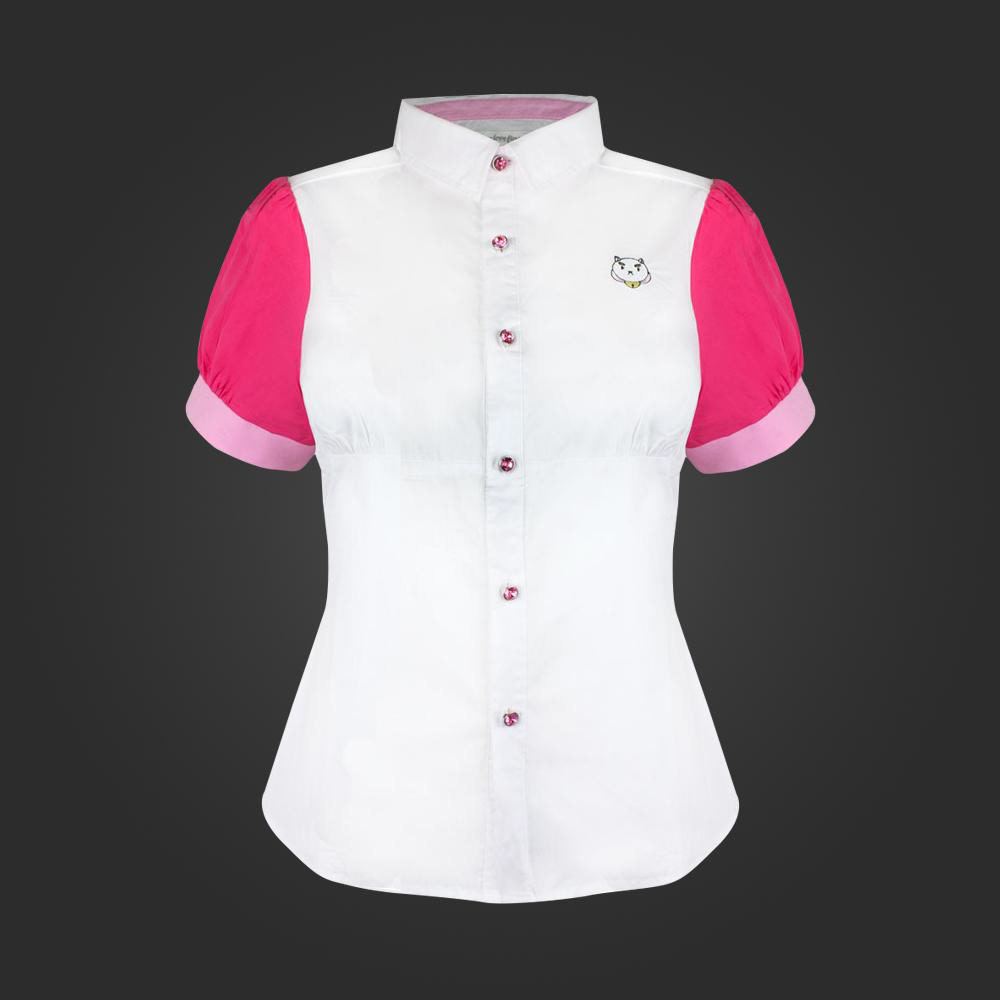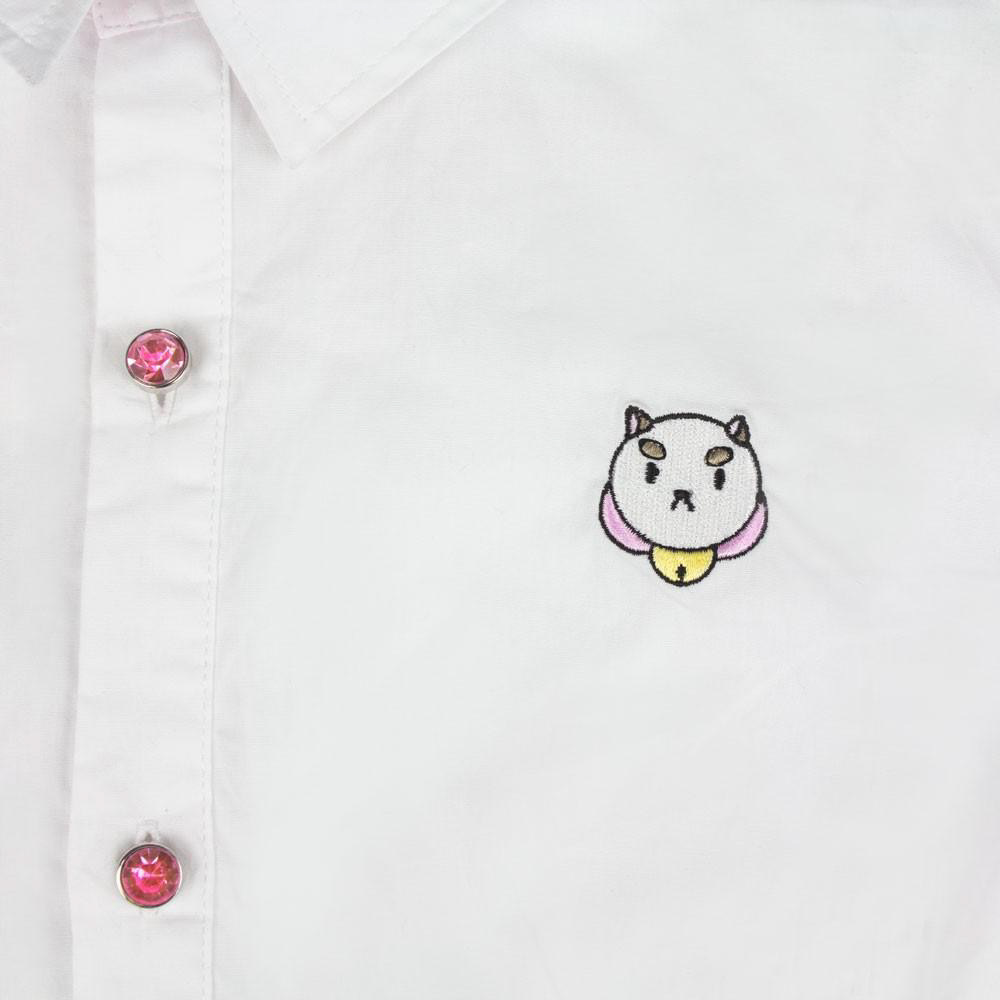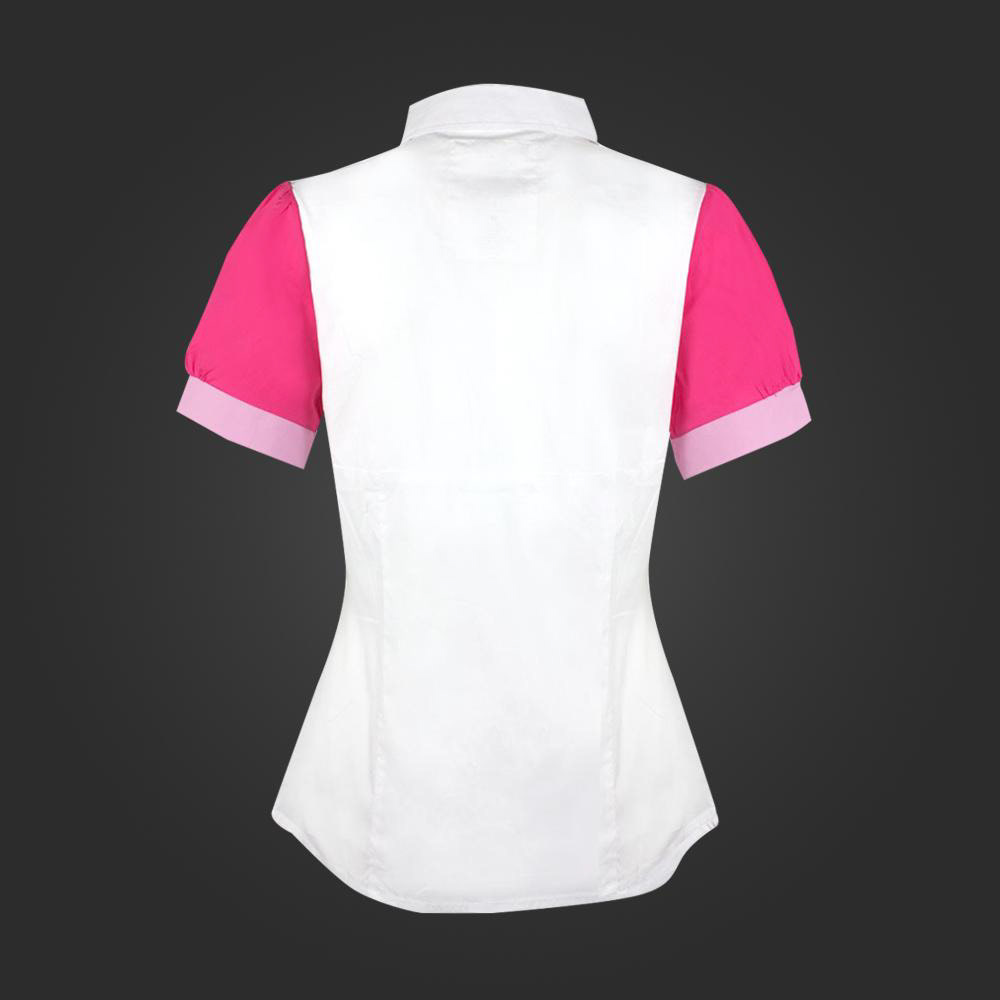 Above: Bee and Puppycat Puff Sleeve Top. Fitted women's cotton buttonup shirt with contrast puff sleeves, rhinestone buttons, and embroidered Puppycat logo. Inspired by Bee's spacesuit outfit (below).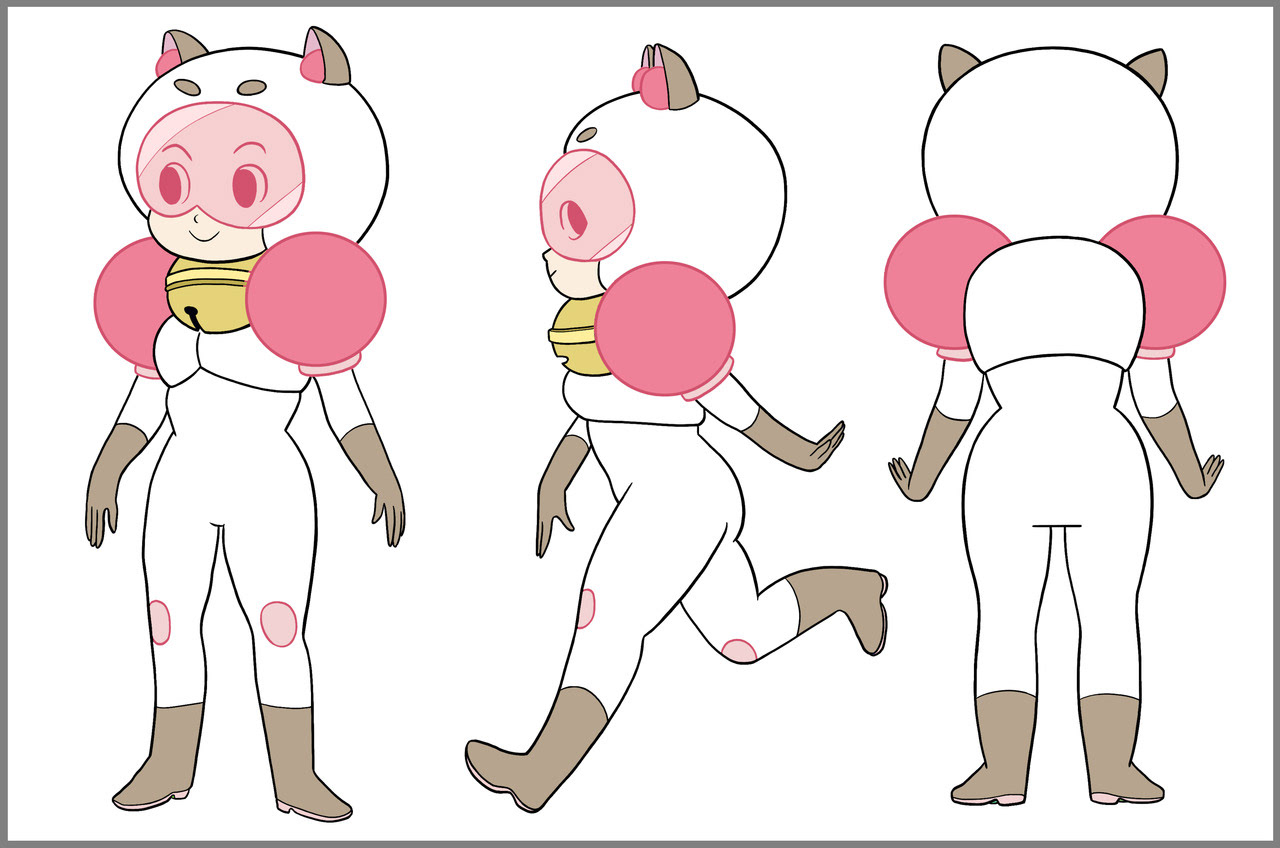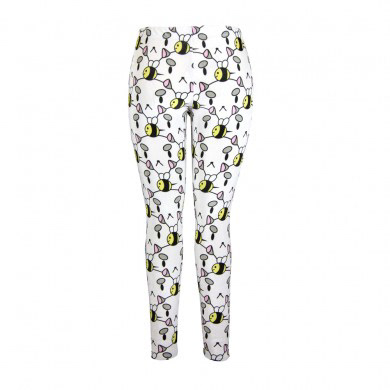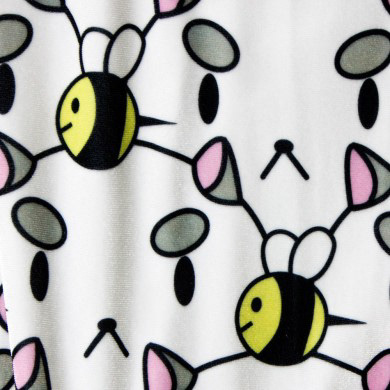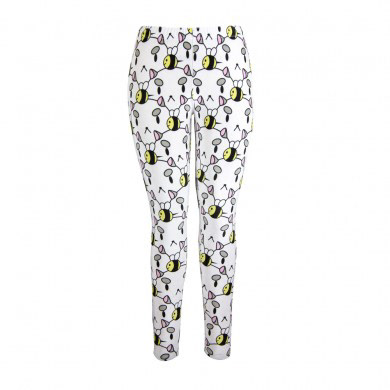 Above: Bee on Puppycat Velvet Leggings. Stretch velvet leggings with all over bee and Puppycat print.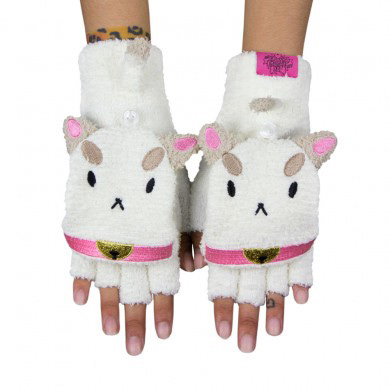 Above: Puppycat plush mittens. Chenille knitted Puppycat mittens with embroidered details, knitted ears and tail, faux pearl button.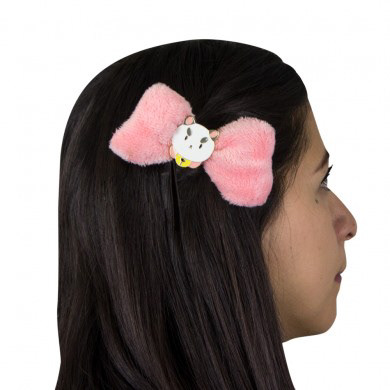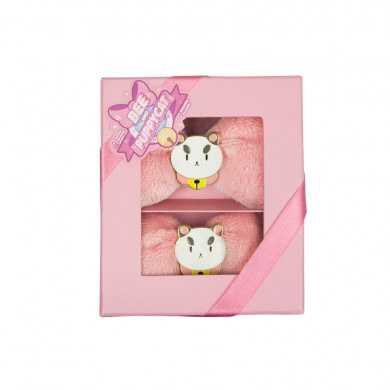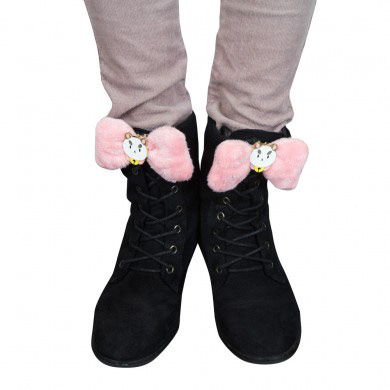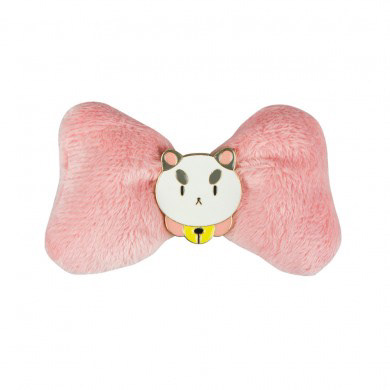 Above: Plush Puppycat Hair and Shoe Bows. Plush bow with metal and enamel Puppycat face charm. Two way clasp for wear as a hair accessory and shoe bow.