Designed for J!NX
Based on the iconic turret, this unisex white hoodie features a printed "turret eye" and color blocked design which mimics the turret design.  Custom Portal 2 logo zipper pull and Aperture labs sleeve patches finish the design.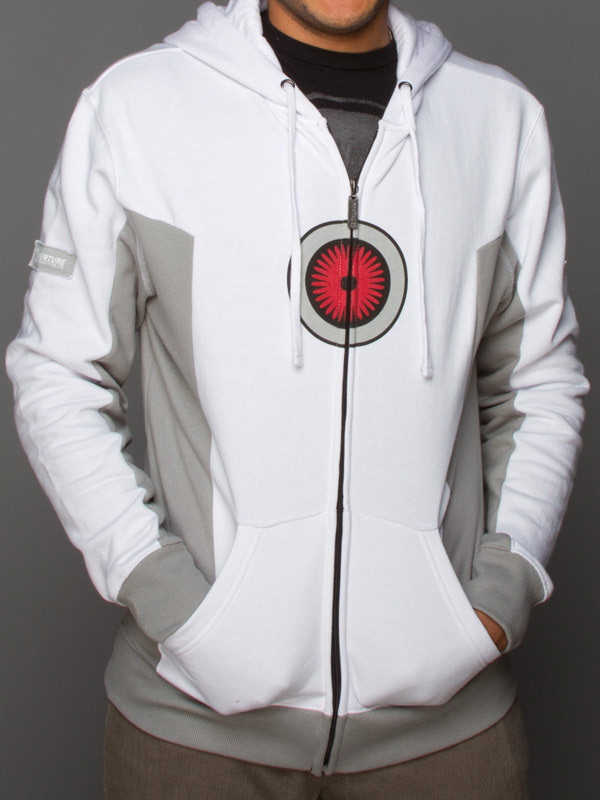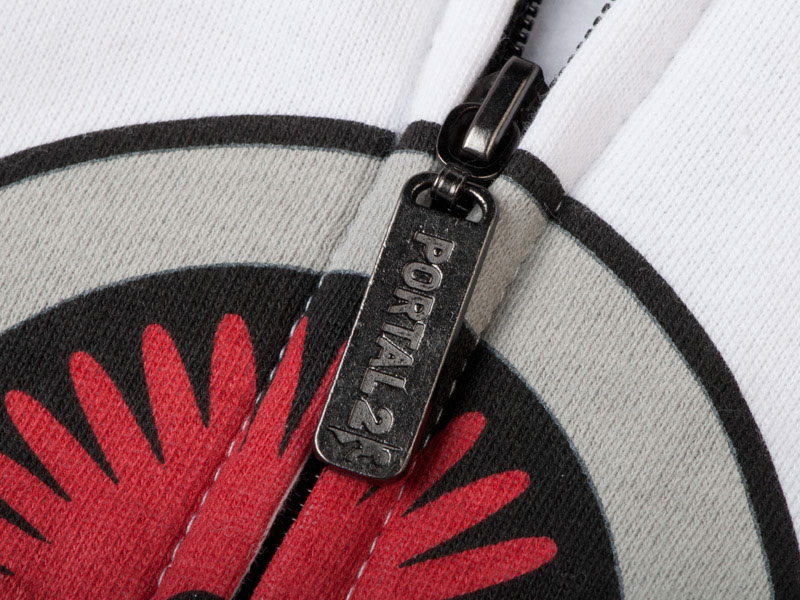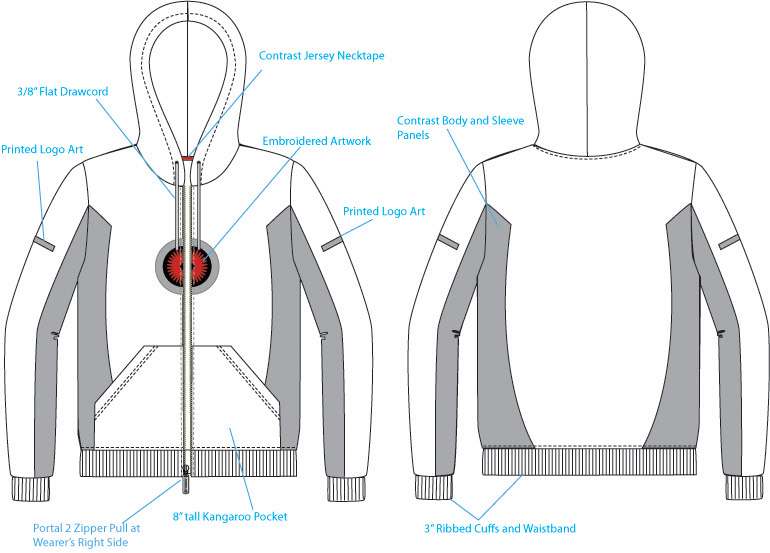 Designed for J!NX
This unisex track jacket is based on the in game costume of Portal 2's main character, Chell.  Designed in mid-weight polyester suitable for weathering the toughest of Aperture testing conditions, this track jacket features the classic orange and white Aperture color combination with printed logo at the back, embroidered logo above the pocket, and custom logo zipper pulls.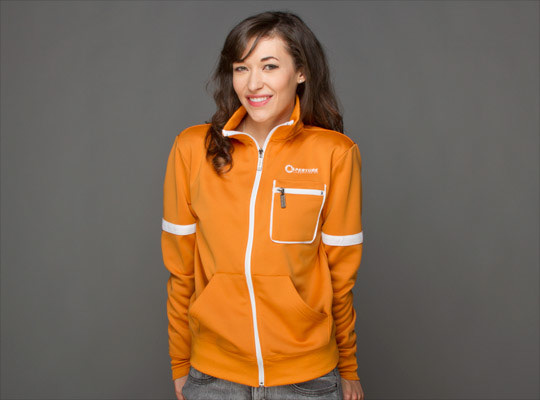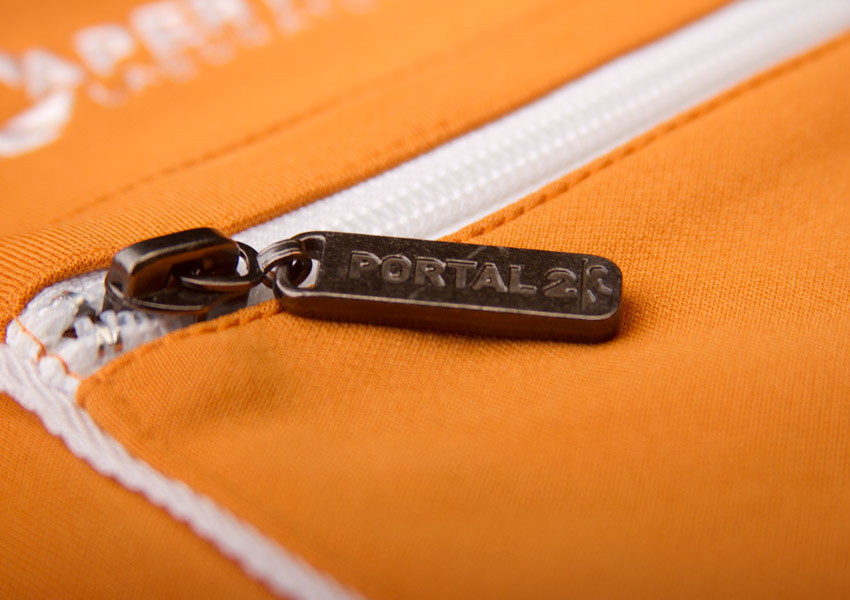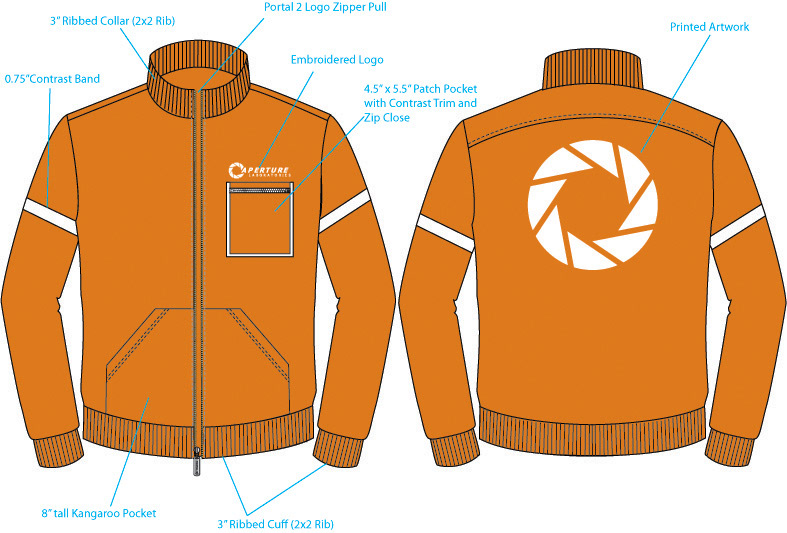 Designed for J!NX
Based on the Long Fall Boots worn in game by Chell, these socks recreate the design of Aperture's gravity defying boots in a comfortable cotton blend knit.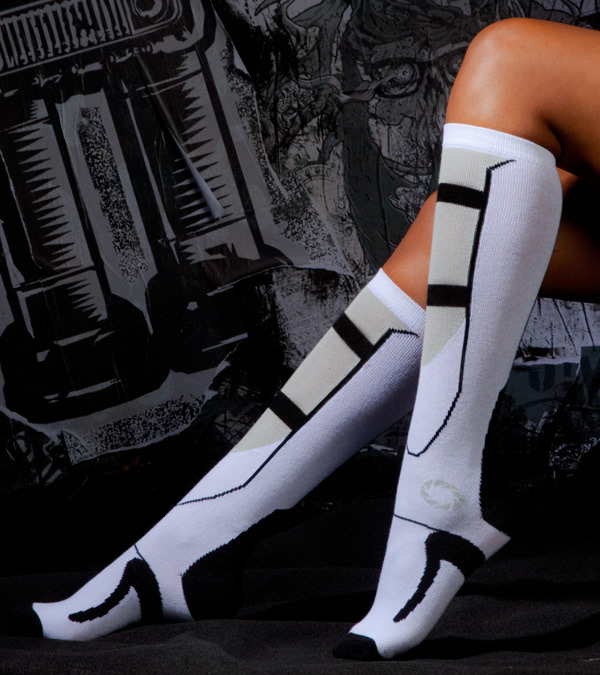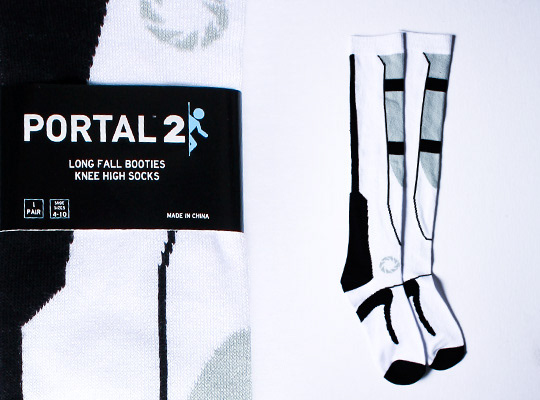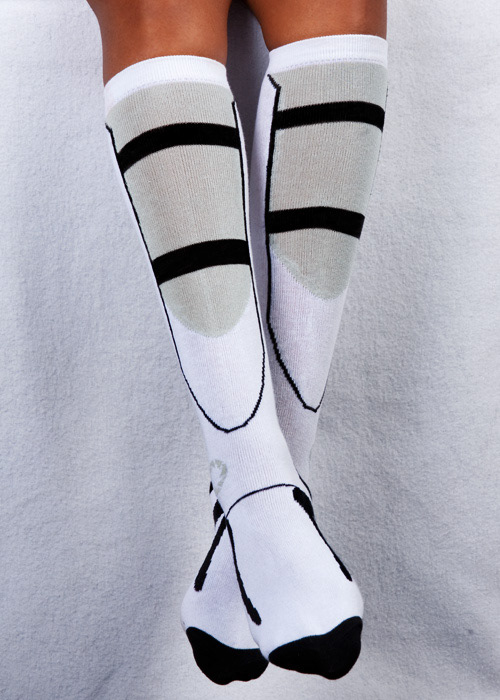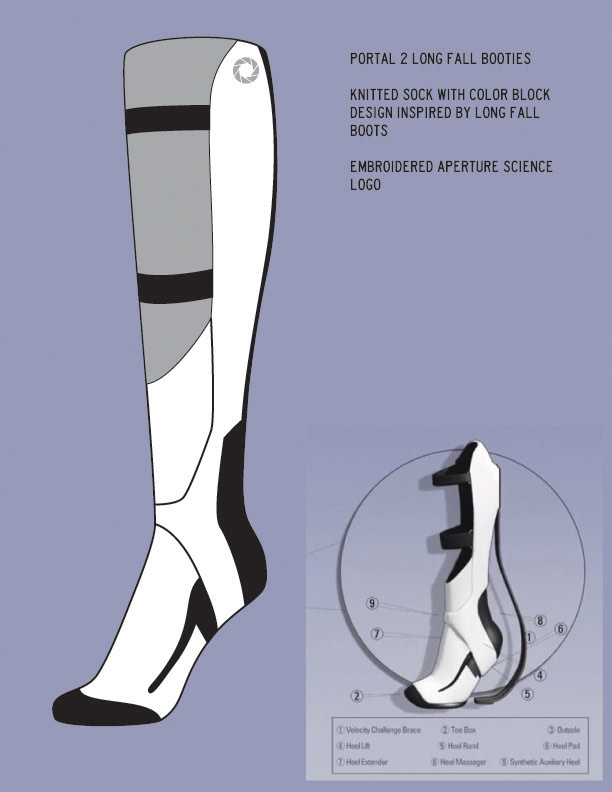 Designed for J!NX
The ever popular Portal 2 Companion Cube translated to an adorable and cheeky hiphugger style women's brief.  These grey and white briefs feature a printed companion cube design at the front and back on soft cotton/spandex knit.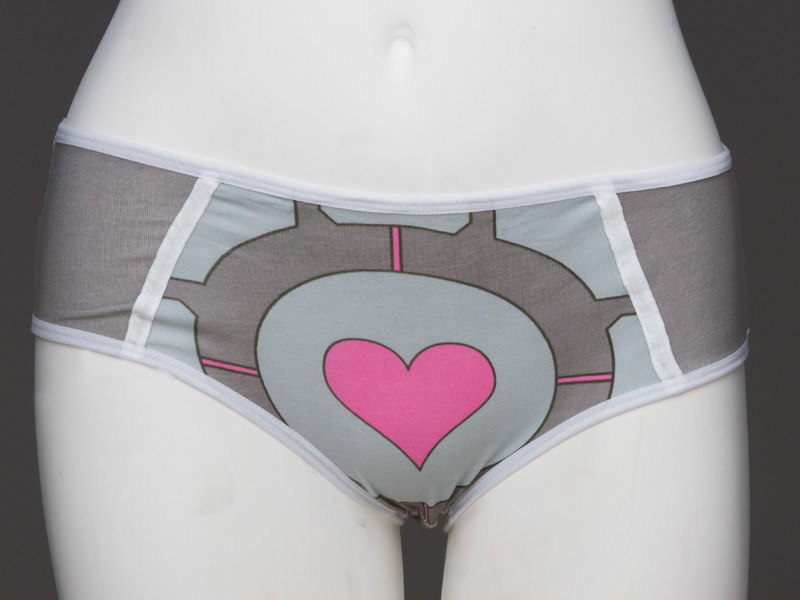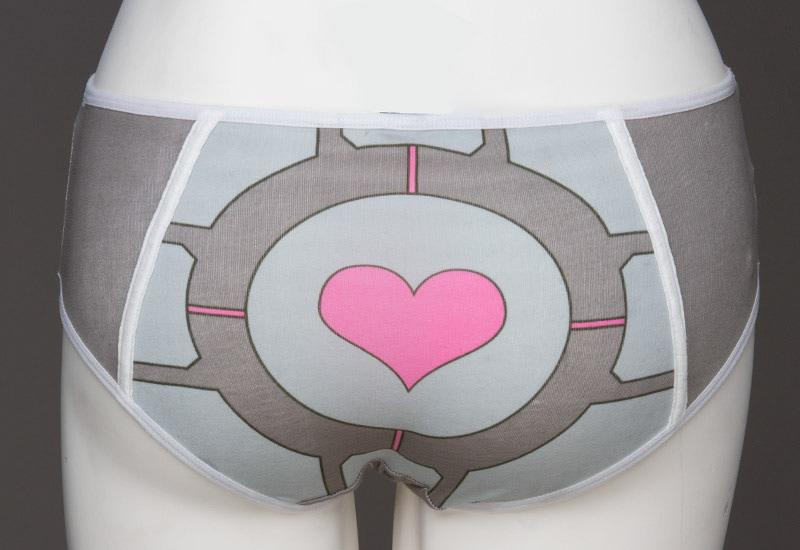 Designed for J!NX
Inspired by the art style of the infographics found throughout Portal 2, these simple silver-plated and enamel earrings depict a Test Subject gleefully soaring in through one portal and out through the other.