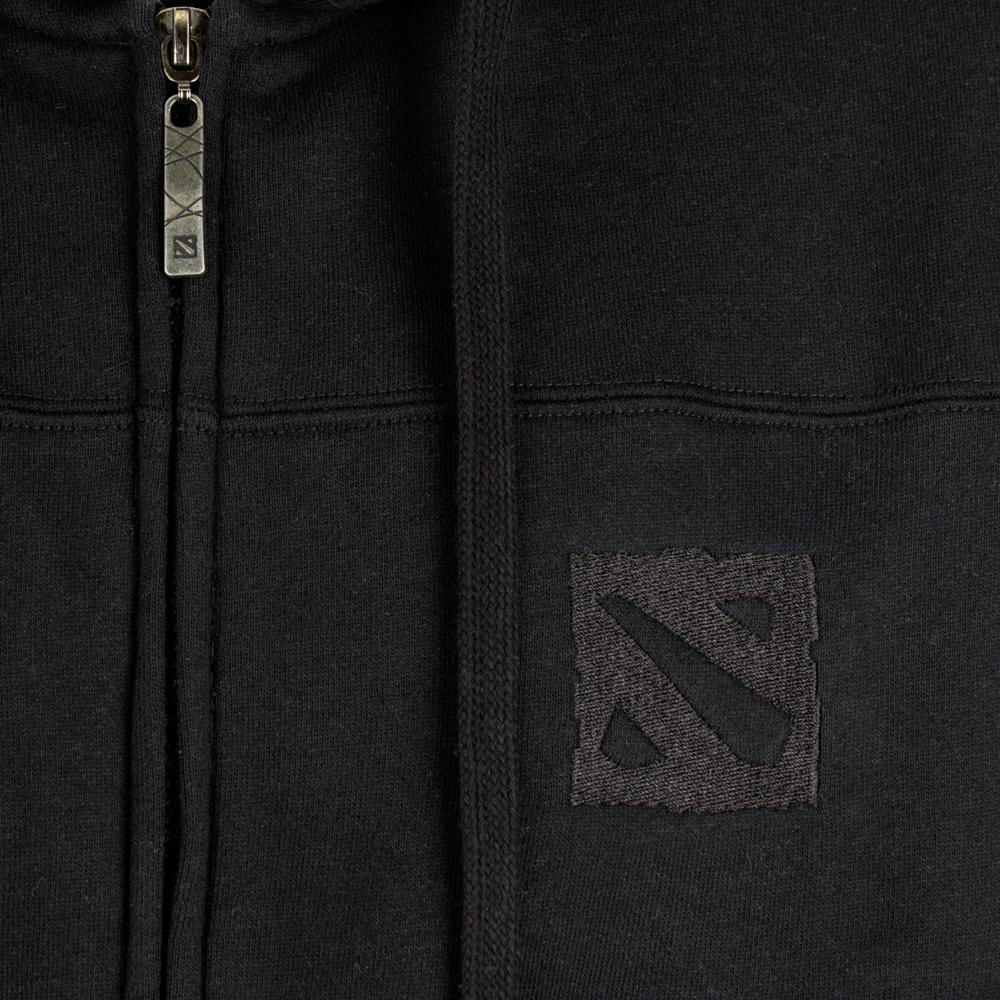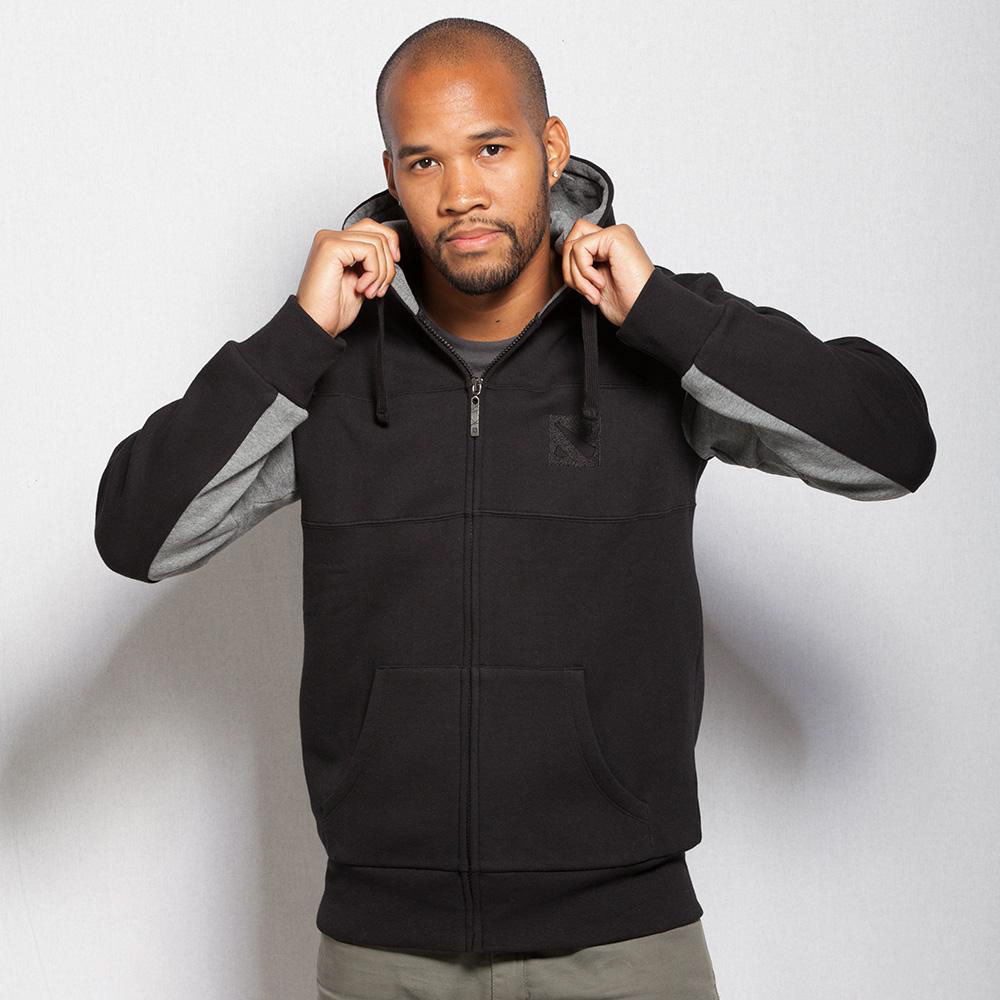 Above: Valve Dota 2 Contrast Hoodie. Men's colorblock fleece hoodie with custom zipper pull and Dota 2 logo embroidery.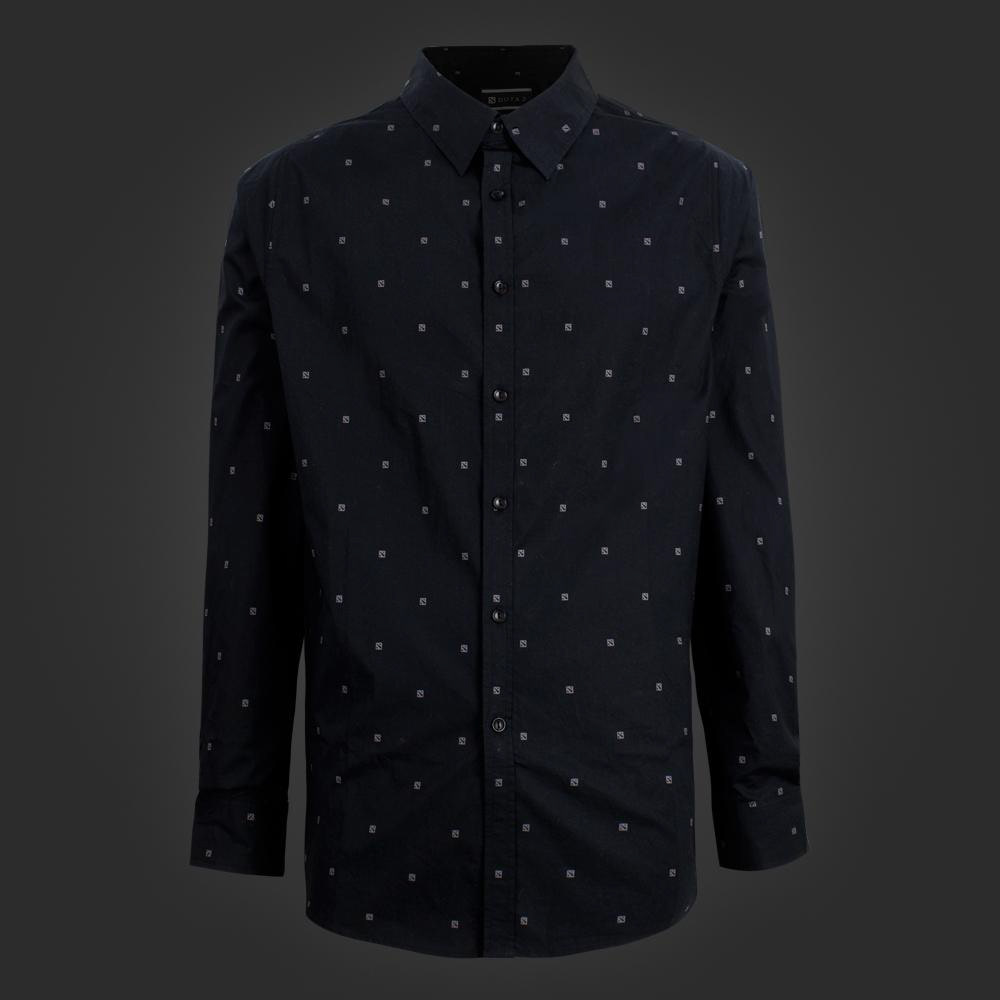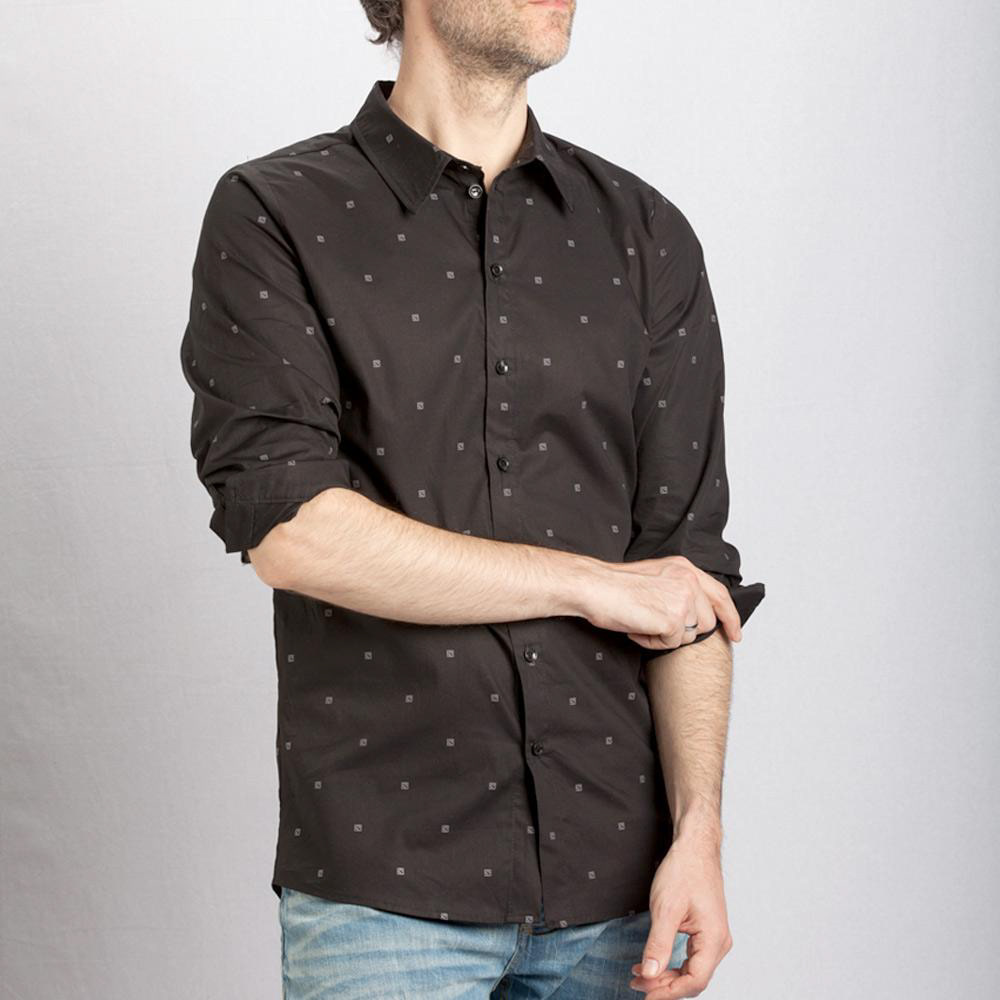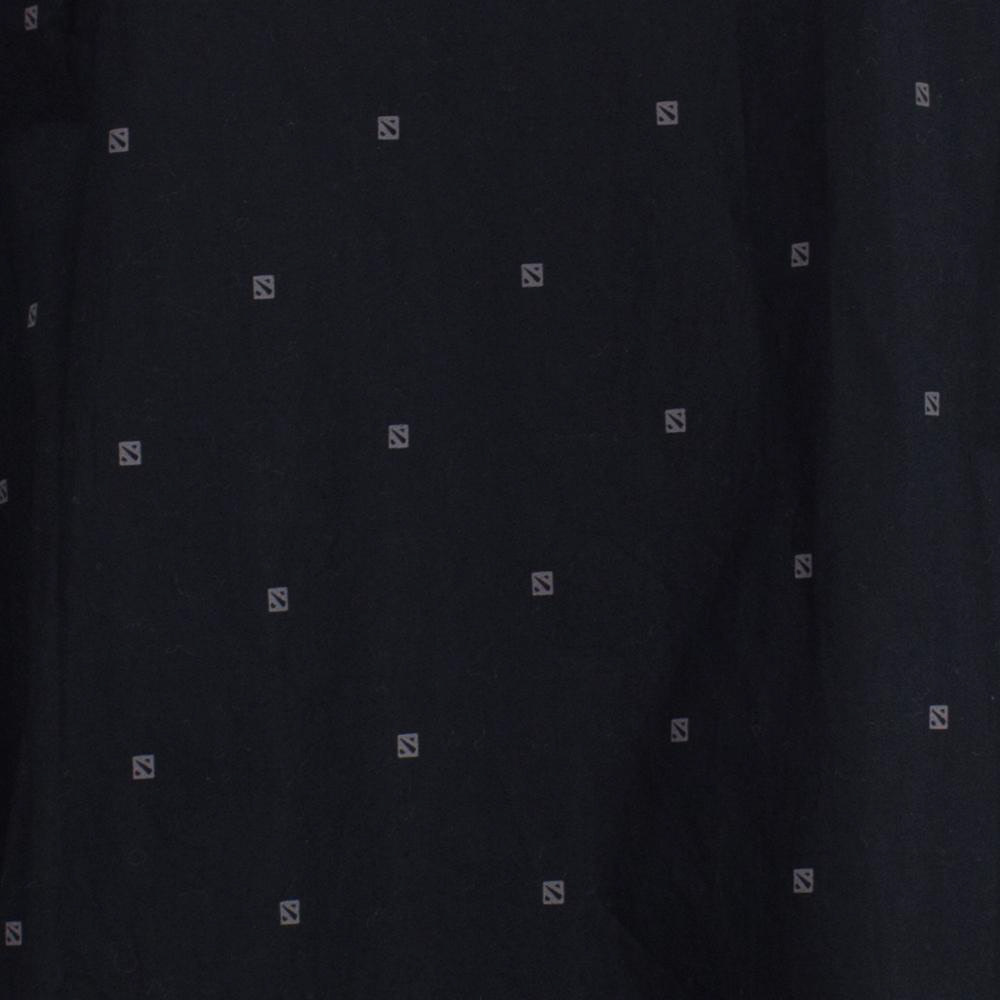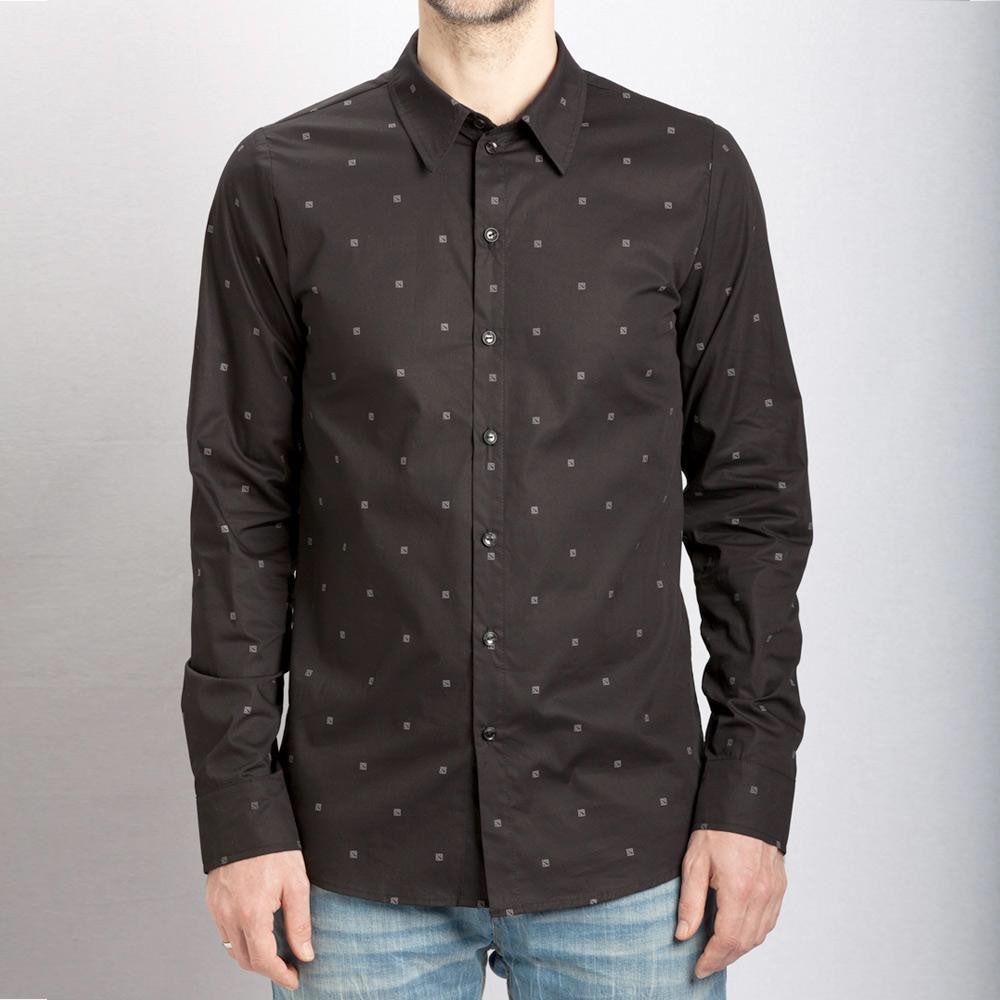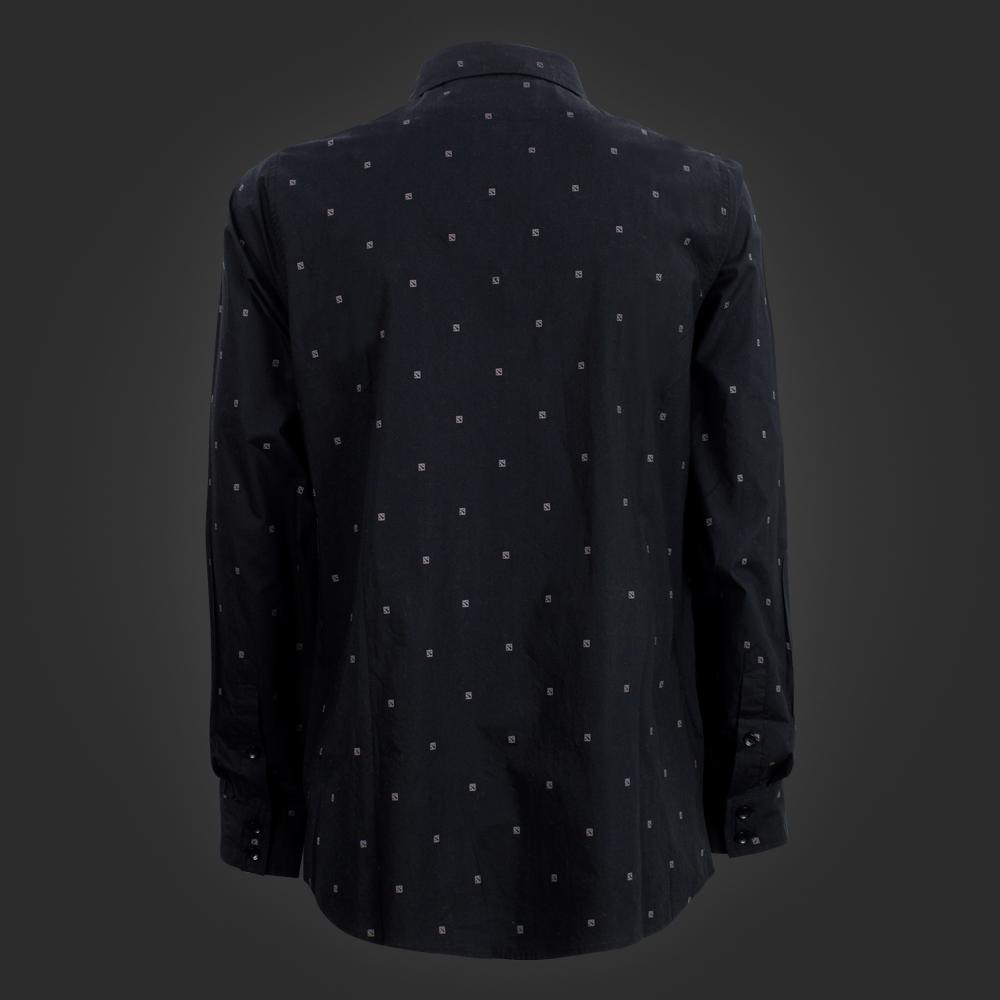 Above: Valve Dota 2 Microprint Men's Button Up. Long sleeve button up shirt with microprinted DOTA 2 icons across shirt in dark grey.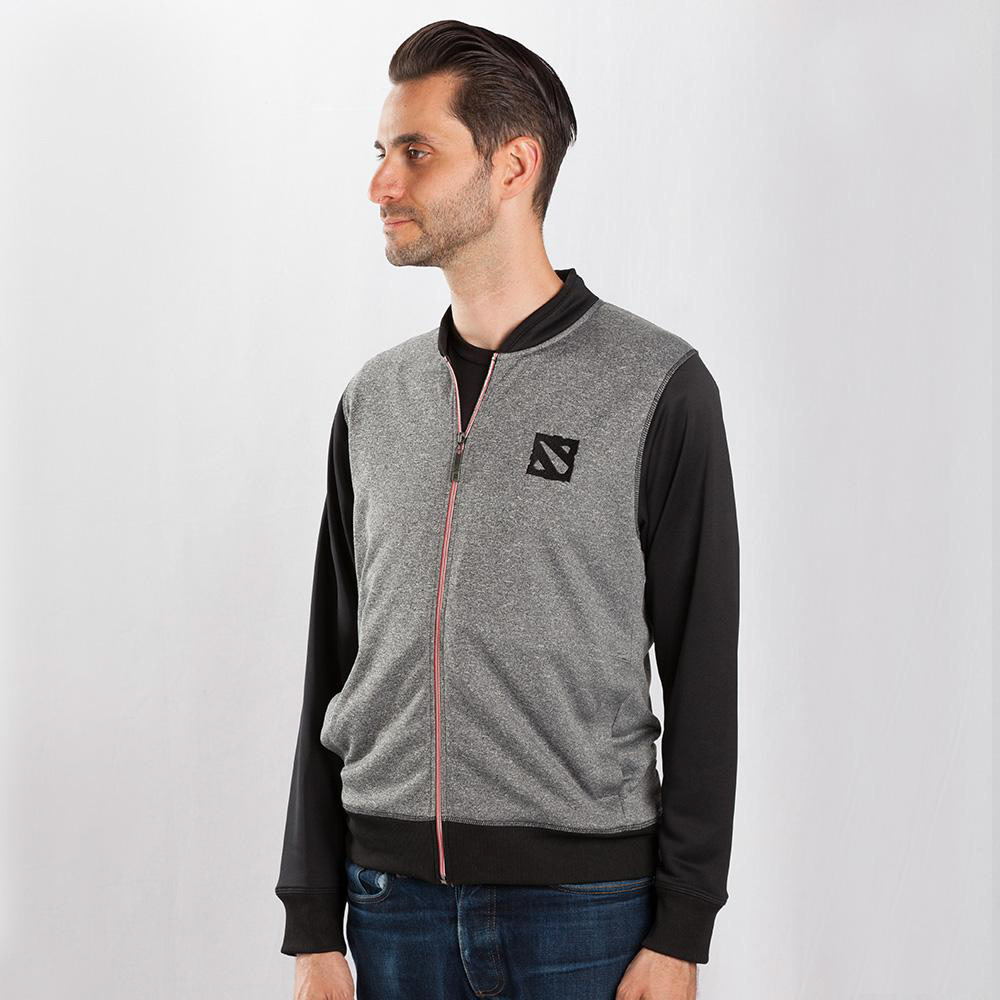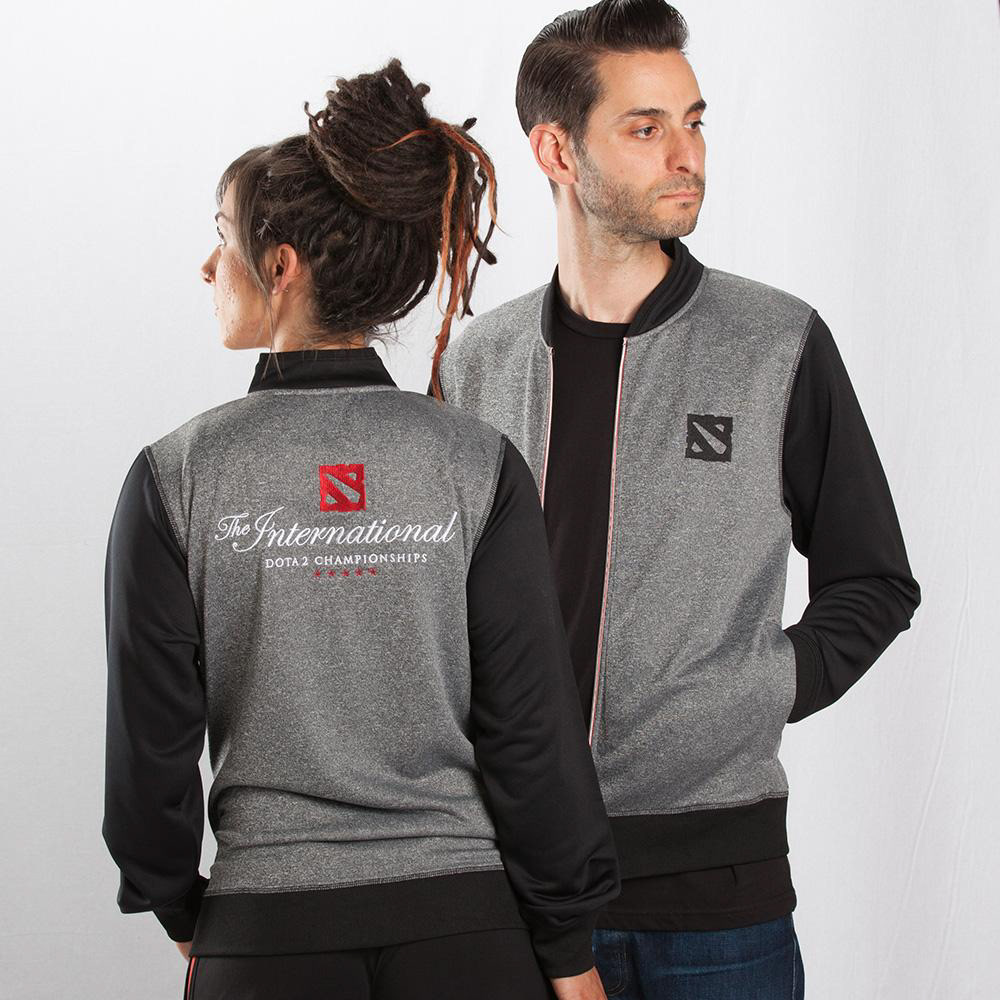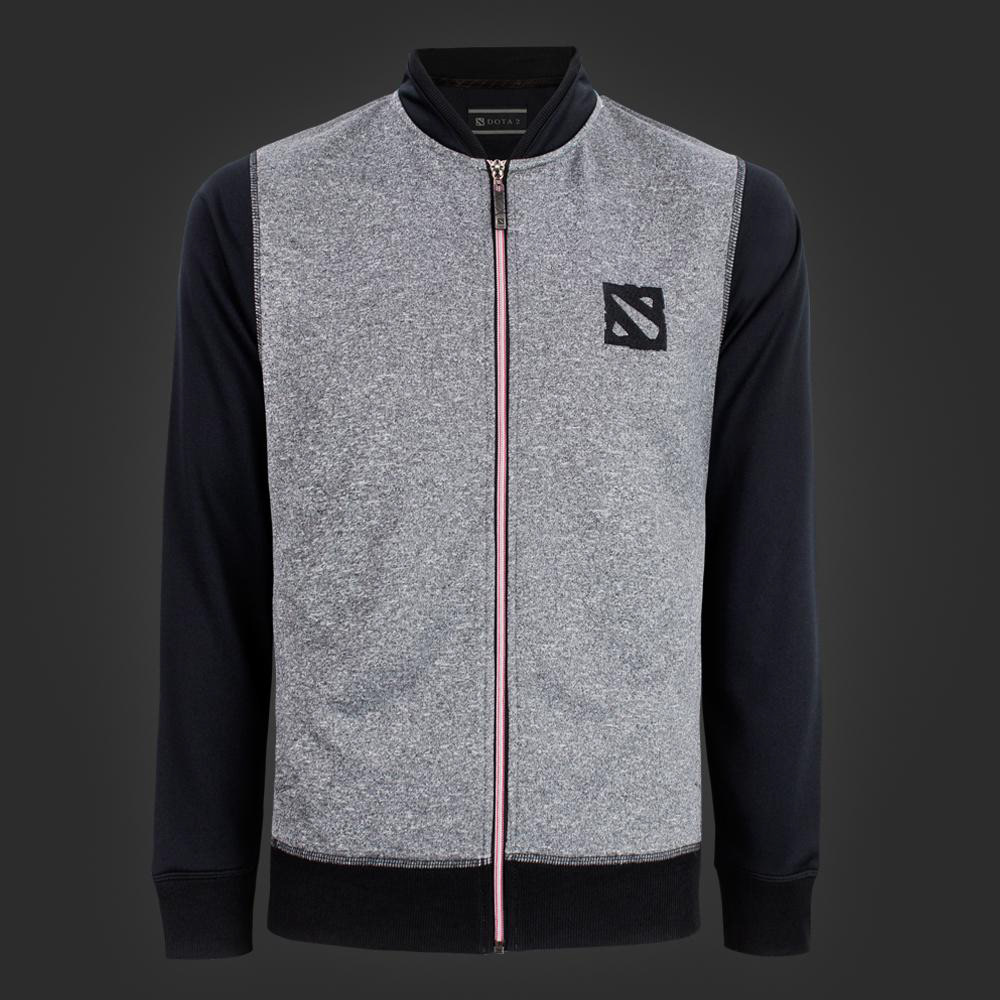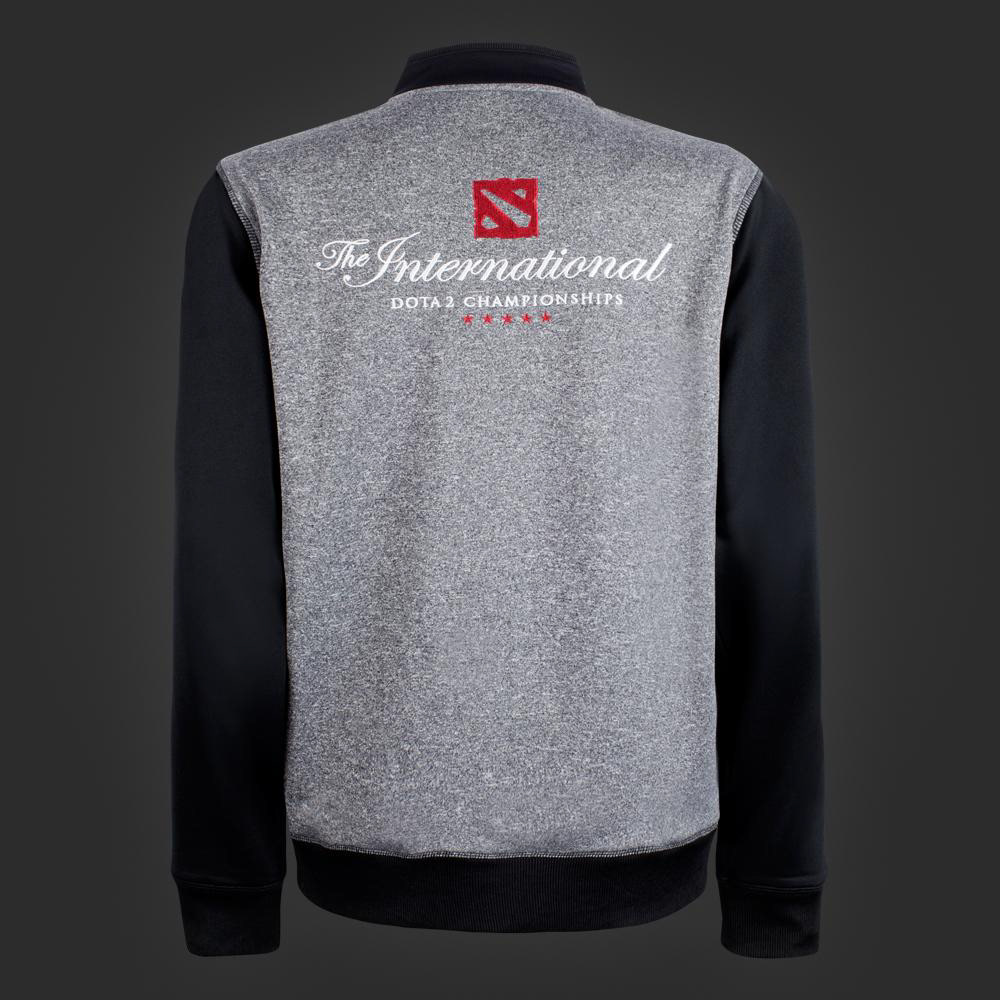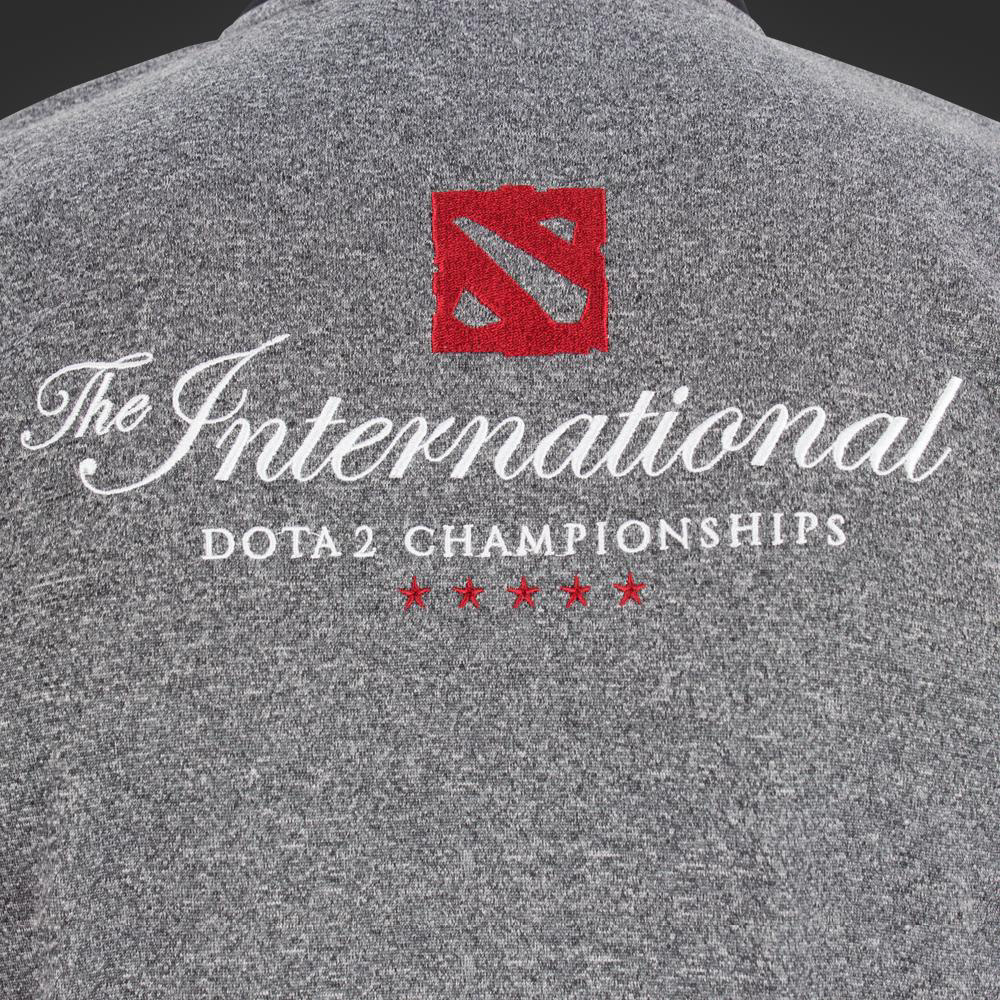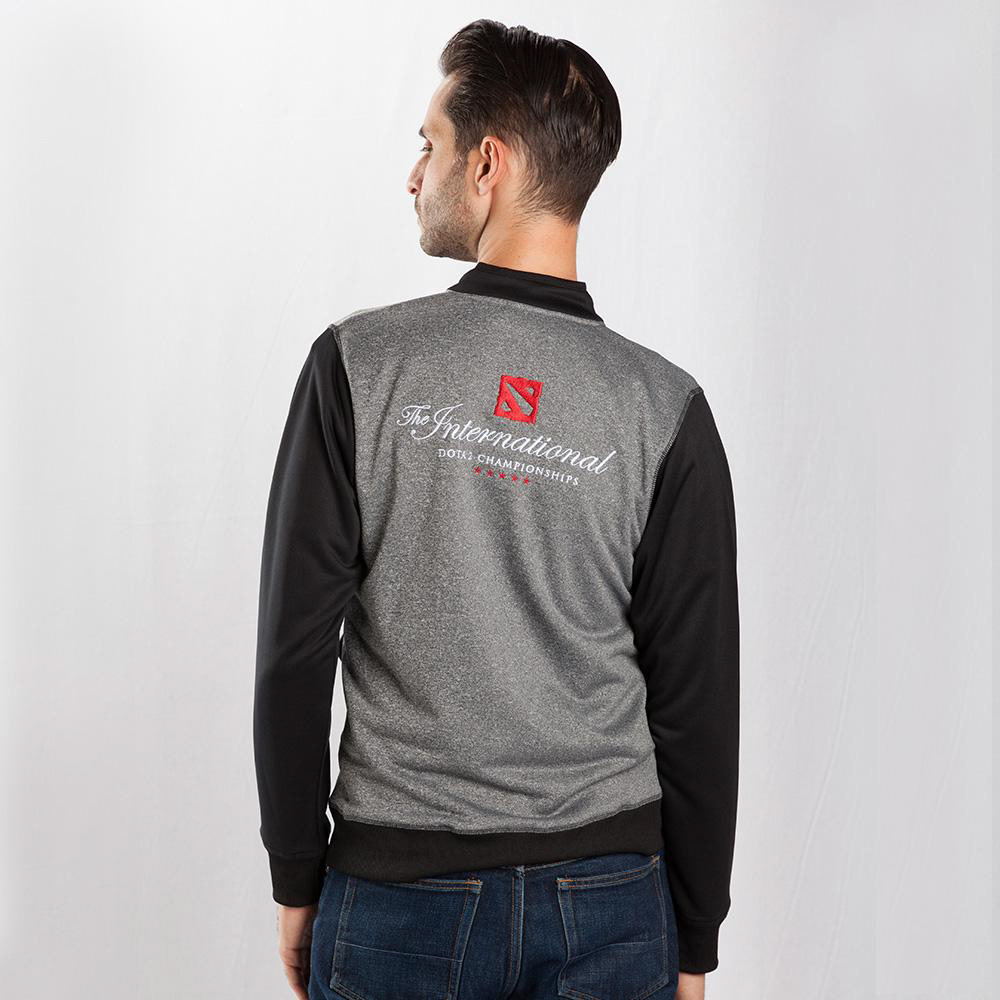 Above: Valve Dota 2 TI5 Track Jacket. Men's track jacket with front and back embroidery, contrast sleeves, and contrast zipper thread. Created for The International Dota 2 Championships 2015.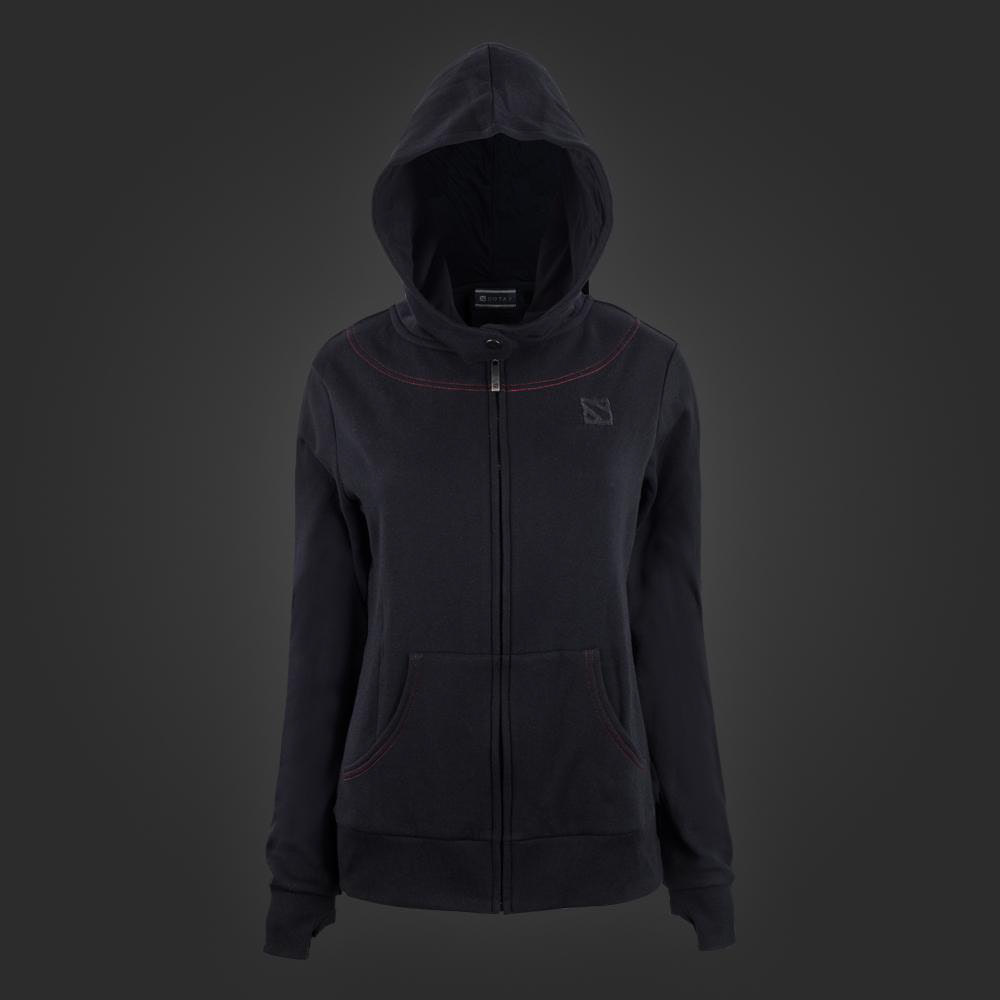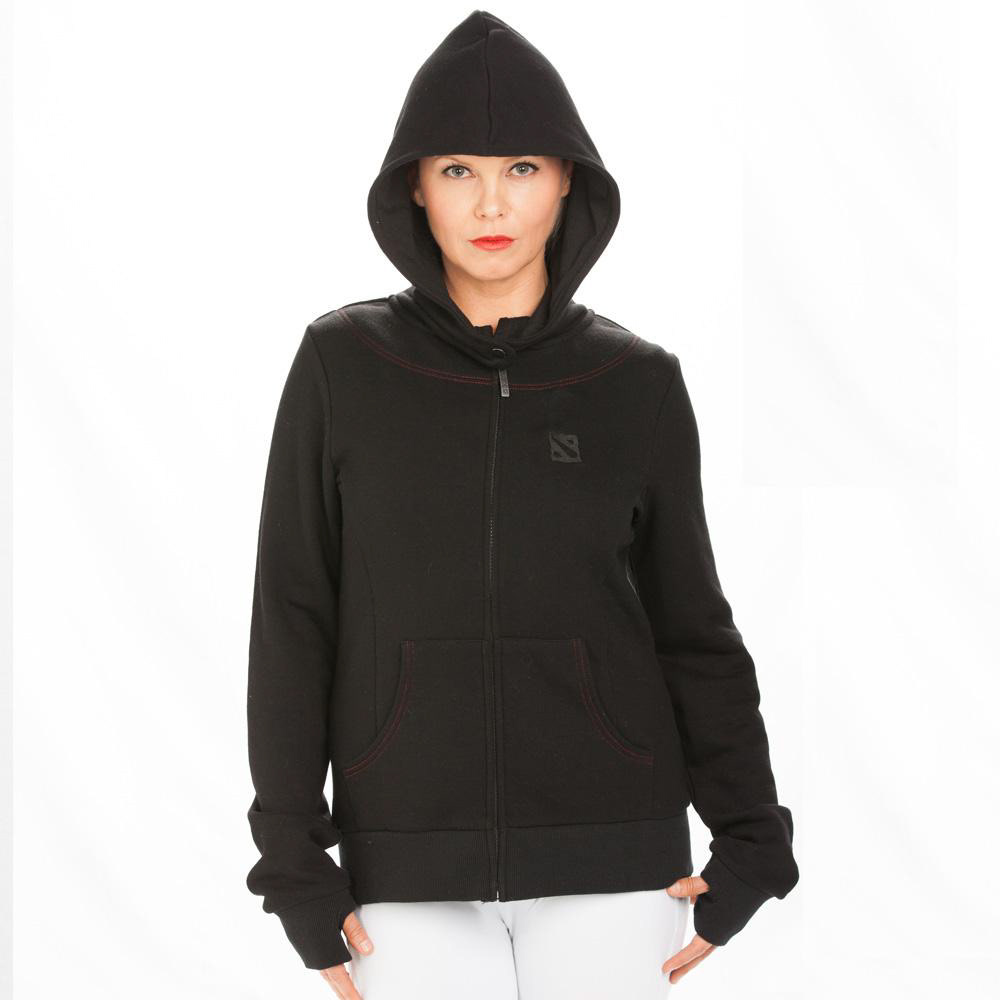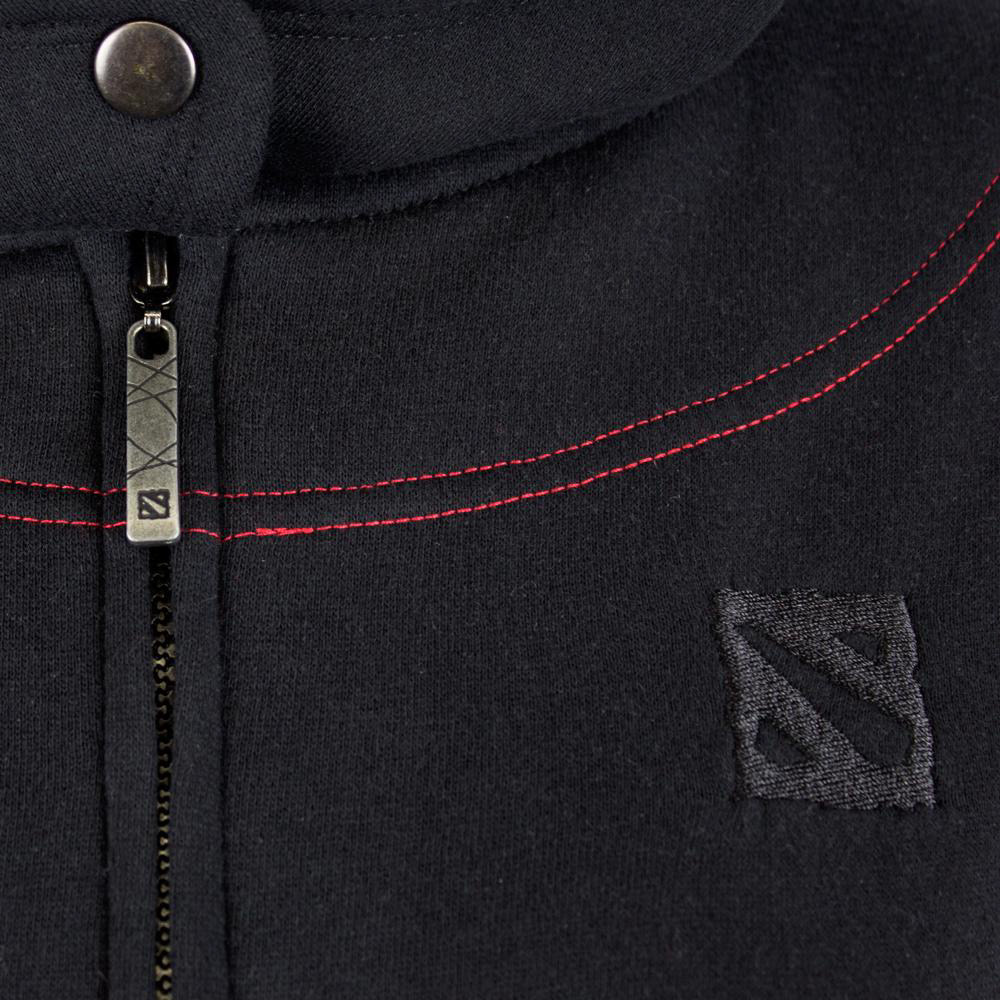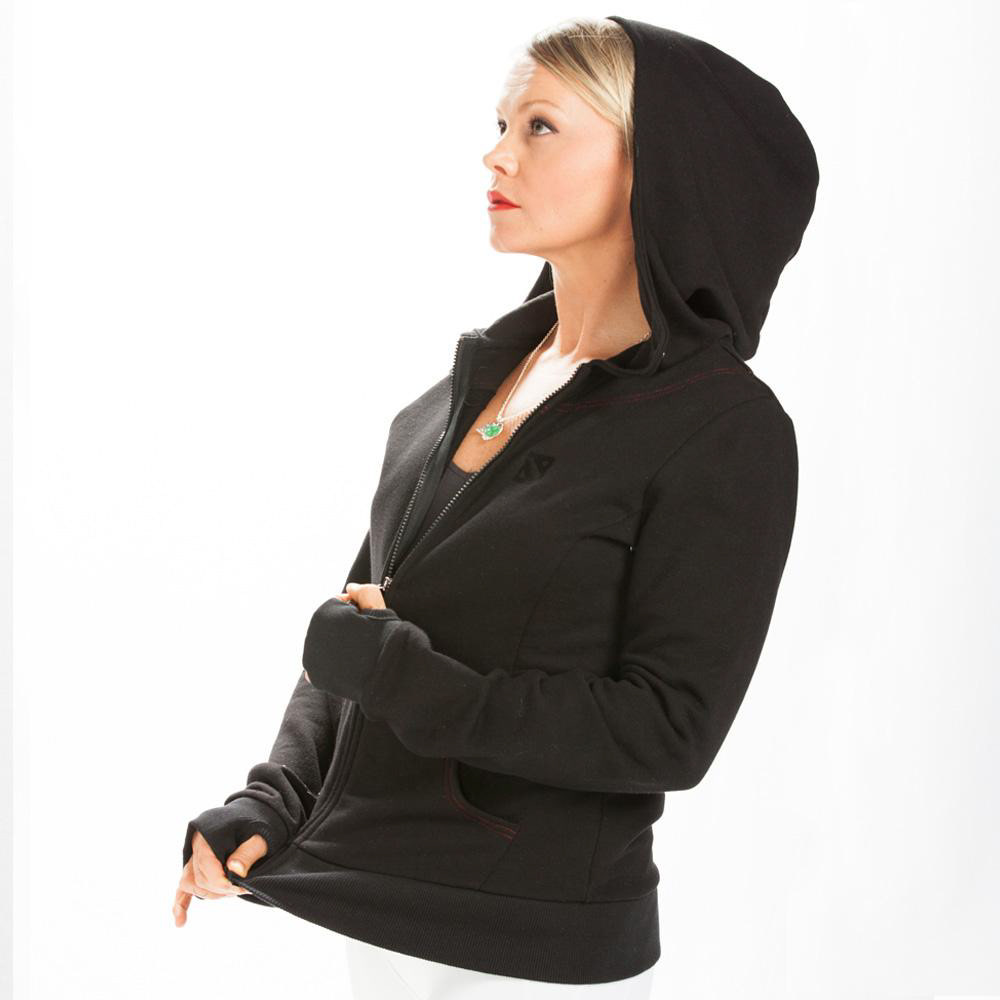 Above: Valve Dota 2 Cowl Hoodie. Women's hoodie with contrast stitching around neck and pockets, embroidered DOTA 2 logo on the chest, snap button on the cowl hood, and thumb holes on both ribbed sleeve cuffs.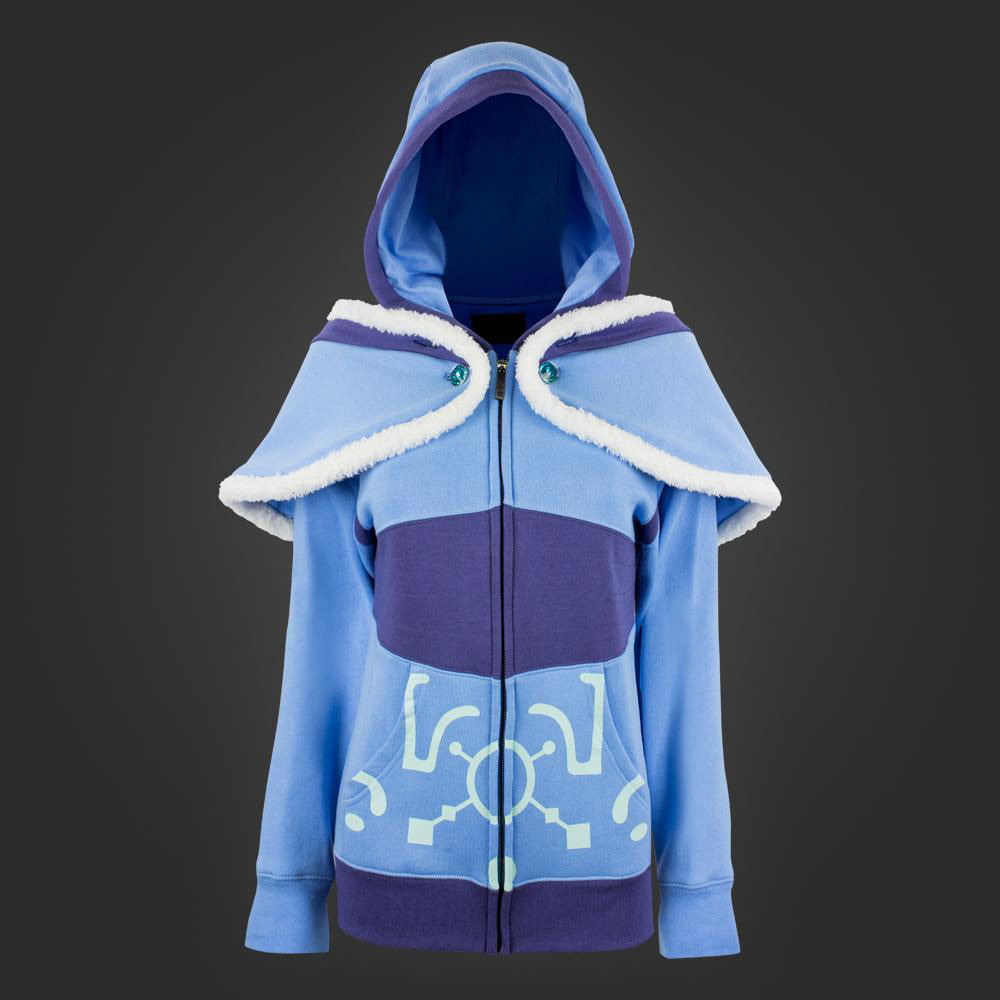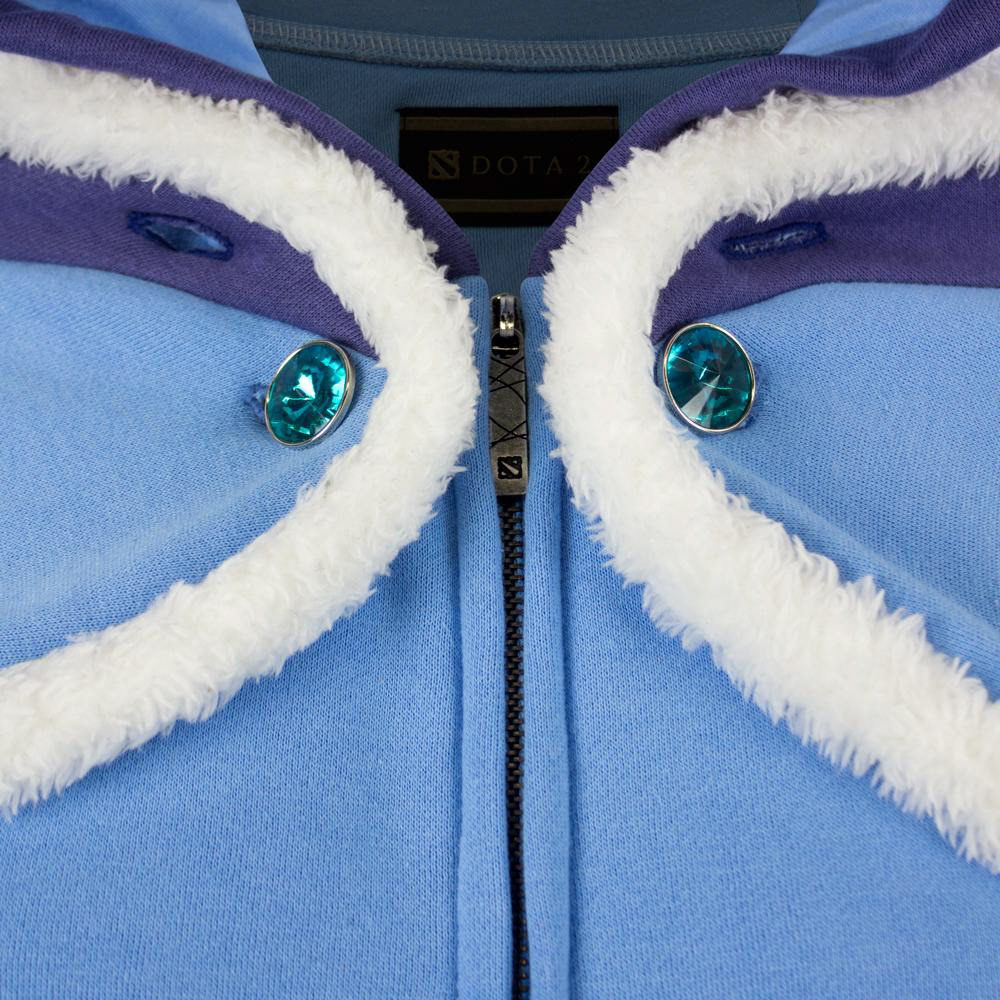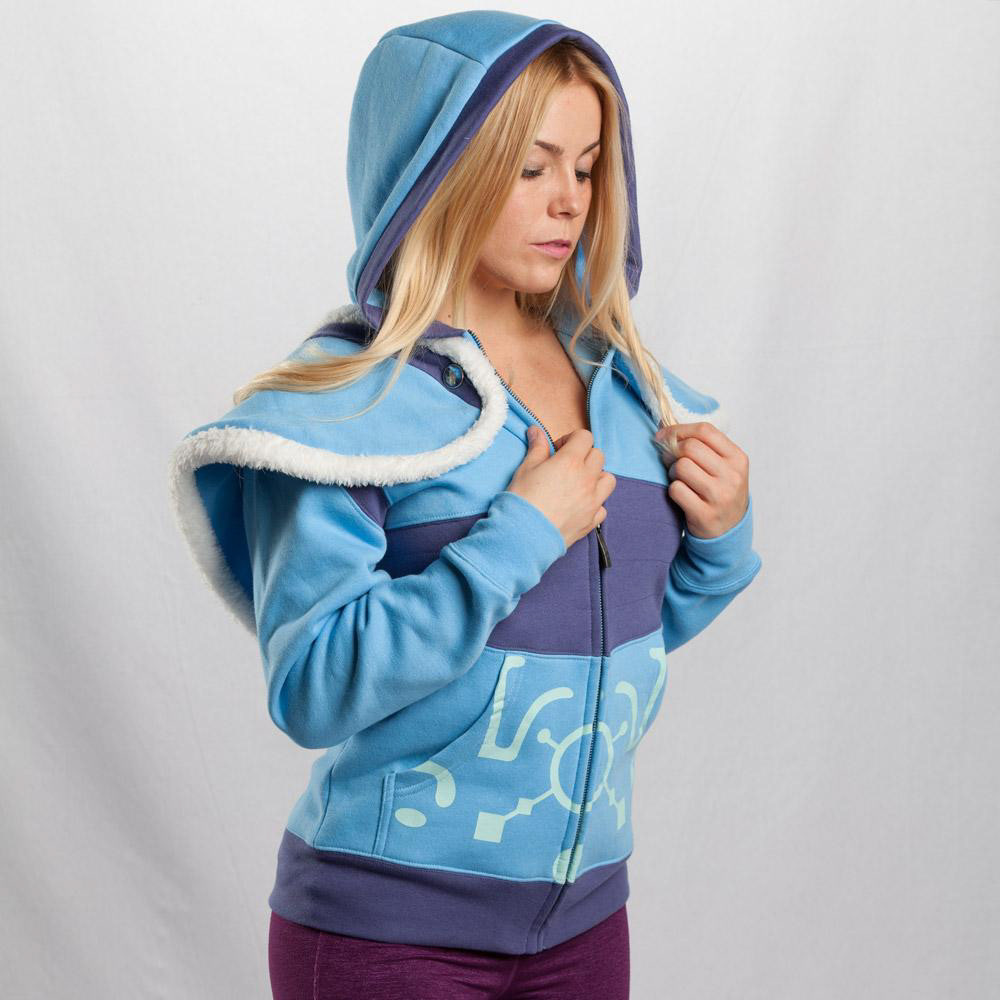 Above: Valve Dota 2 Crystal Maiden Hoodie. Women's zipper hoodie including detachable cape with faux fur trim, contrast panels, and featuring decorative stitching and screenprinted details. Based on the Crystal Maiden character from Dota 2.