For Myth Masque 2013, I convinced a couple of my costumer friends to collaborate on a historically inspired Four Horsemen of the Apocalypse group.  I designed and created my War costume and constructed the garments and sash for Death's costume as well.  Famine's costume was designed and created by Kacia Castelli aka Oracle Applesniffer.  Pestilence's costume was designed and created by J. Lance Moose.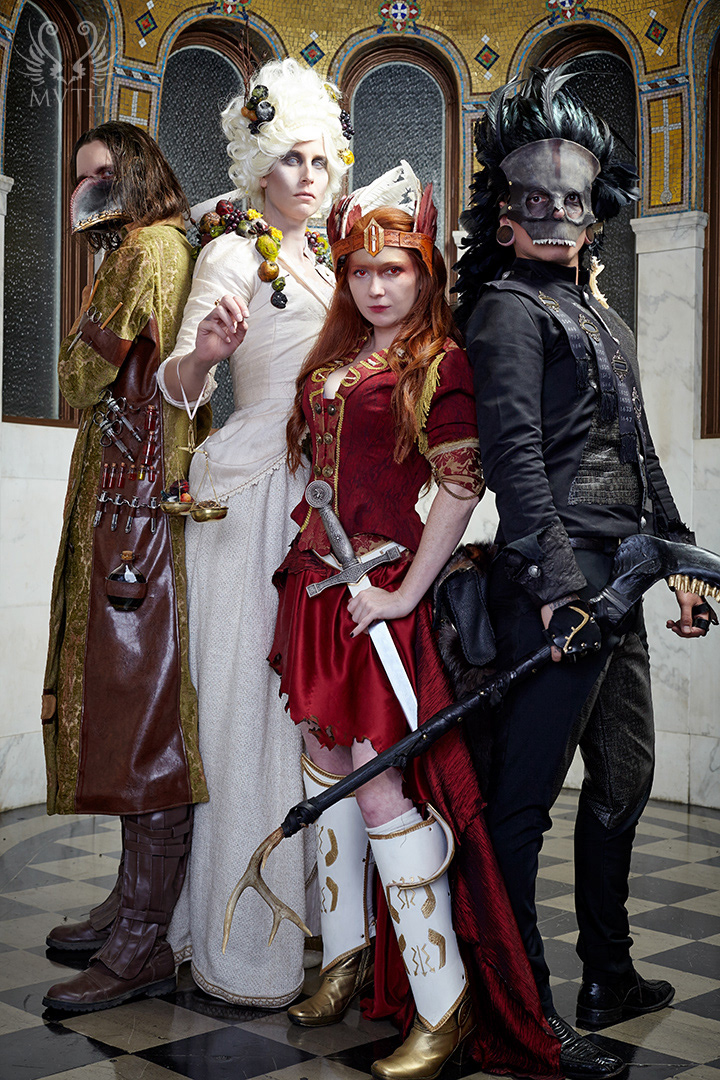 For my War design, I took inspiration from Prussian military uniforms of the Victorian era, classical Valkyrie imagery, and medieval armor.  Conceptually, I decided that as the incarnation of War, she would bear elements of military uniforms and garb throughout history.  The leather armor, for instance, bears Roman and Aztec war symbology as decoration.  The flowy toga-like skirt is tucked up to transform it into a slight bustle.  And the fitted, Victorian style jacket bears similar braid and decoration to a Prussian uniform jacket, but the medals are replaced with bones and one sleeve has been ripped off and replaced with a pauldron.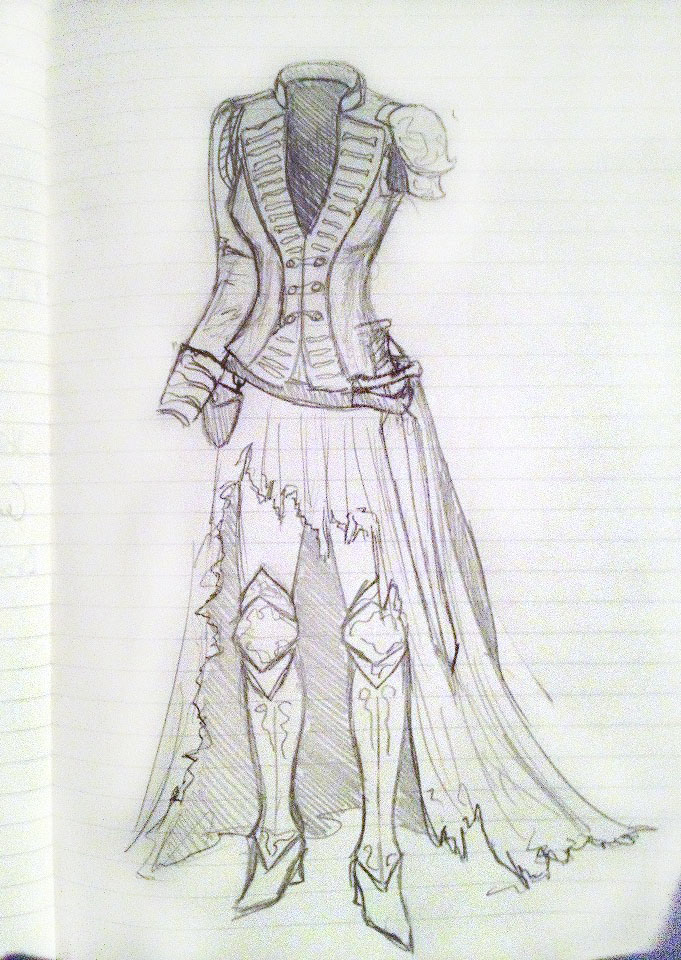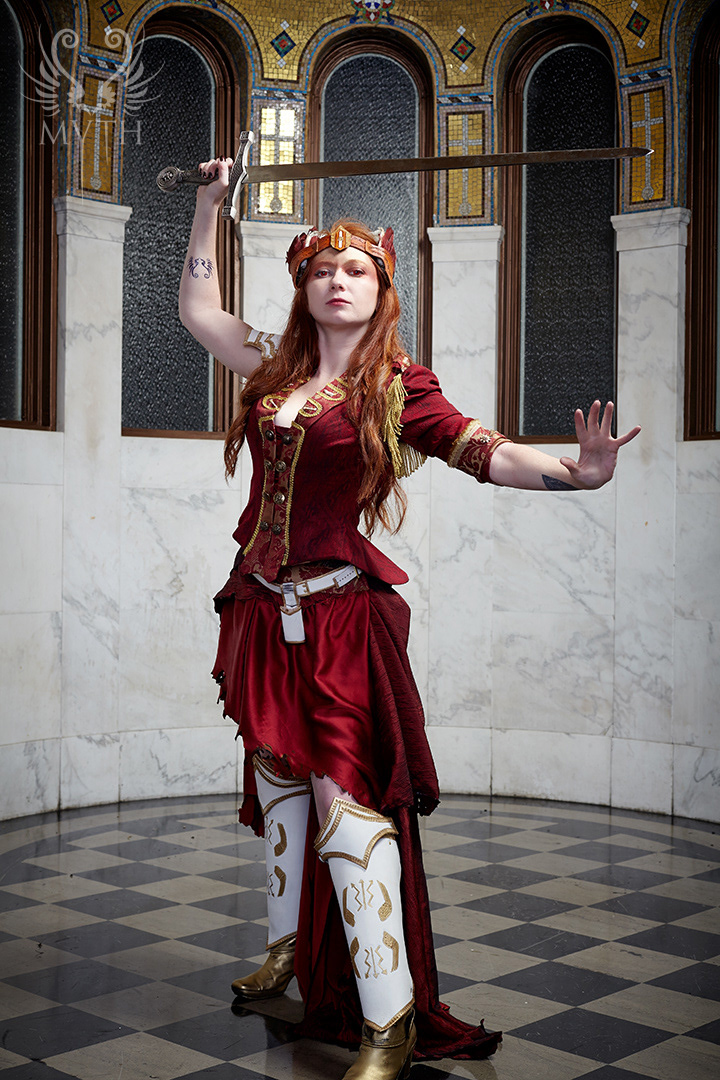 For Death's costume,  I used a modified Civil-War era uniform as the base for the jacket and pants. The jacket has an hourglass shape appliqued in faux crocodile at the front, and the riding pants use this same fabric at the inner legs.  Distressed leather cuffs and white/gold buttons complete the jacket.  The sash is decorated with ribbons inspired by Victorian mourning ribbons; each one is mounted on a brass pin, hand painted with historical dates of mass deaths, and finished with black fringe.