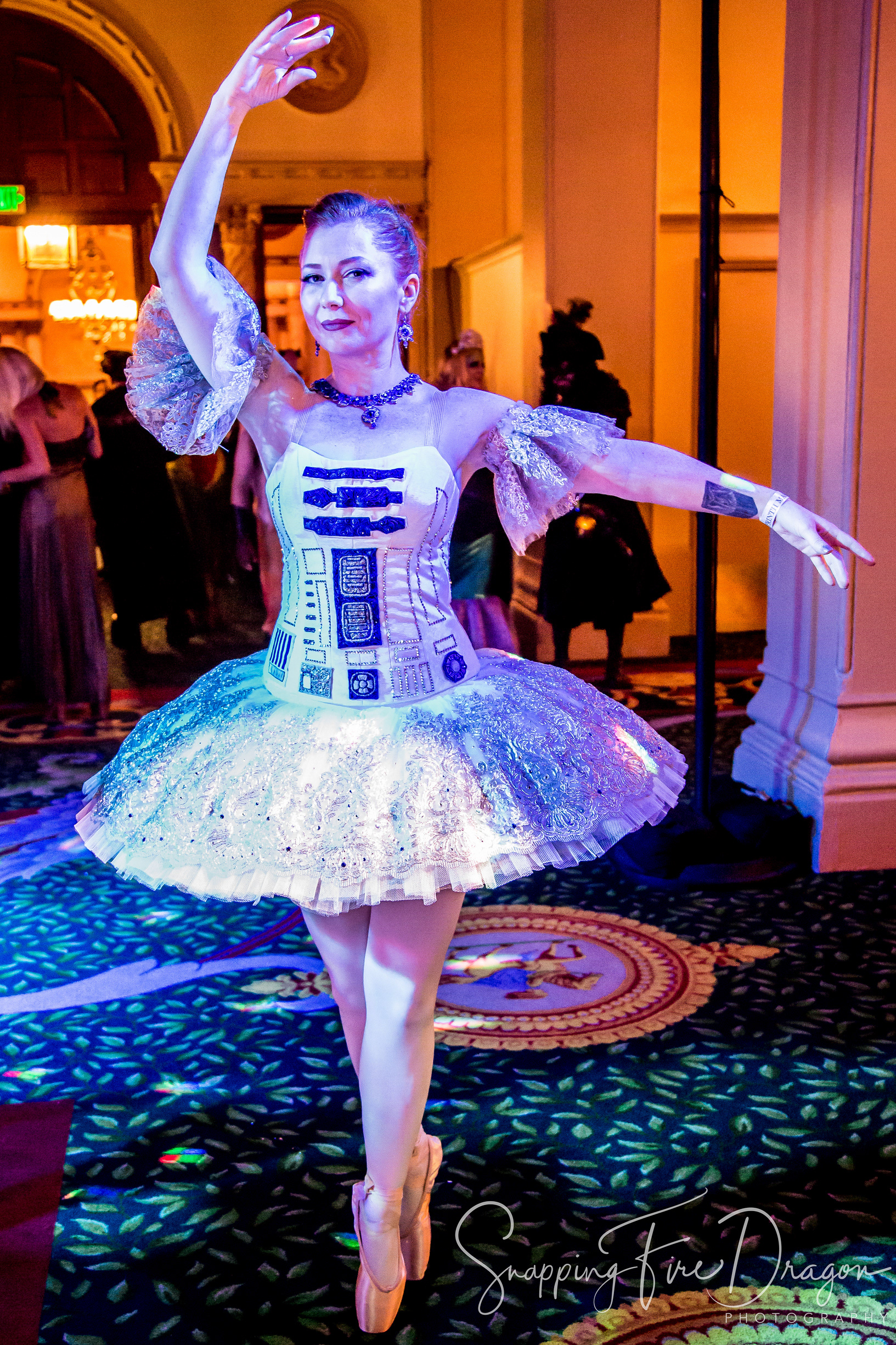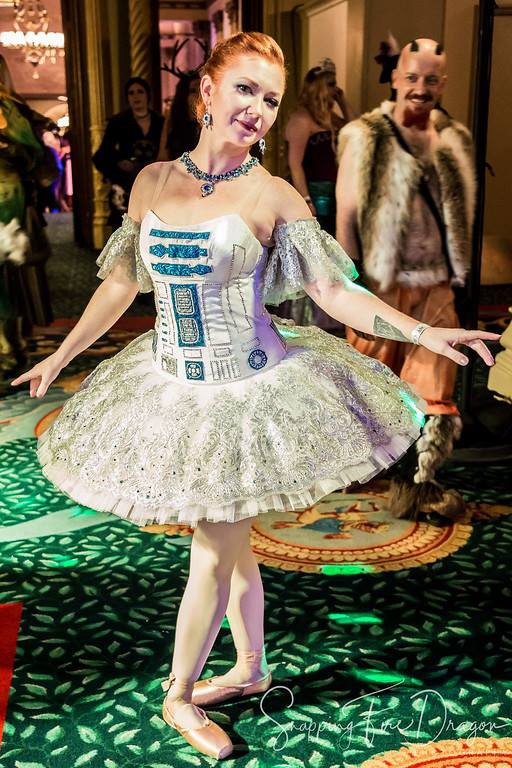 Artoo Tutu: this project was a version 2 of my original Artoo Tutu from 2011. I was inspired to recreate the idea as a more traditional Russian style ballet costume. It took about nine months of work to build, meanwhile, I began studying ballet with a local instructor. The above photos were taken by Snapping Fire Dragon Photography at the Labyrinth of Jareth Masquerade ball. By the time of these photos, I had been studying ballet for almost 2 years.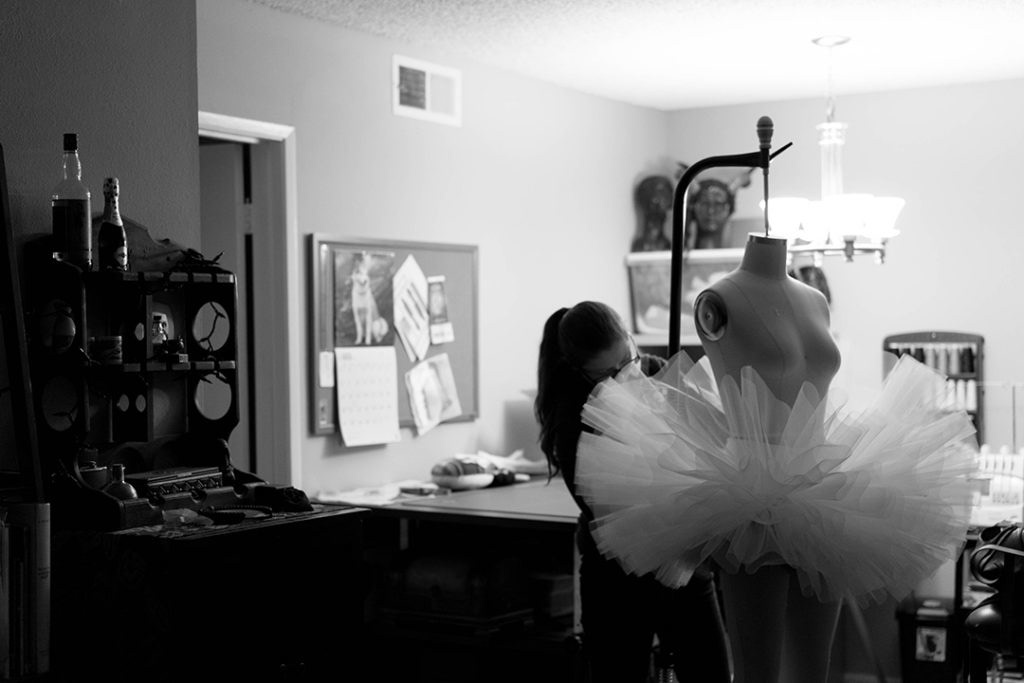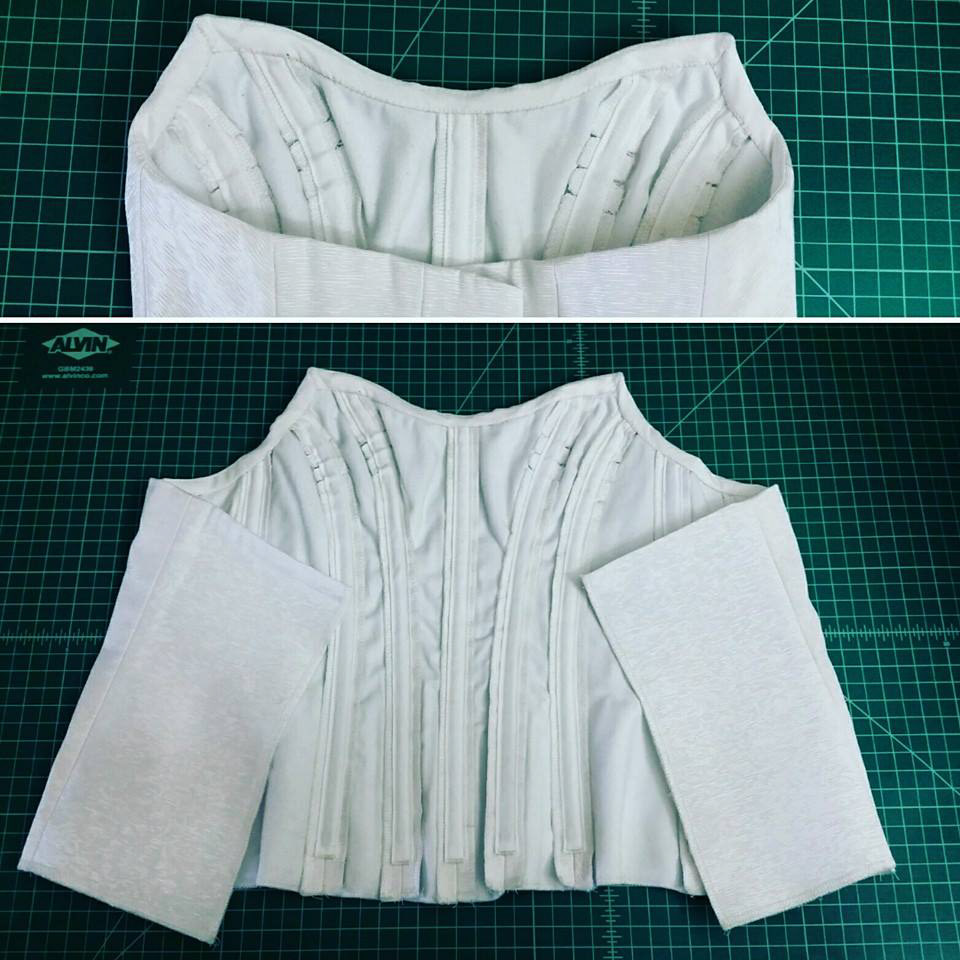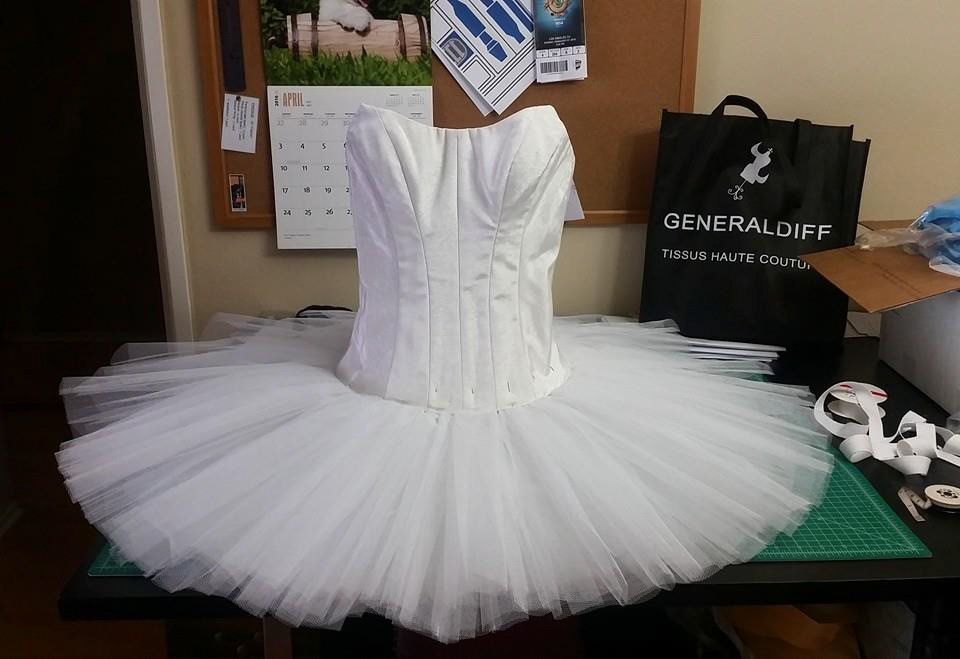 The base tutu and bodice were constructed first, fitted, and adjusted. The tutu has nine layers, not including the plate, and a hoop for support. The bodice is lined with coutil and each seam is supported with spiral steel boning.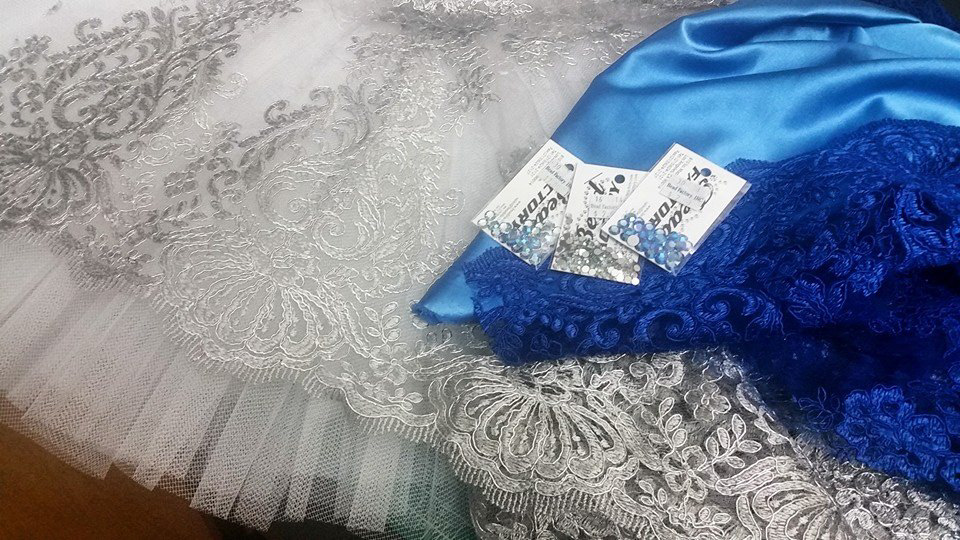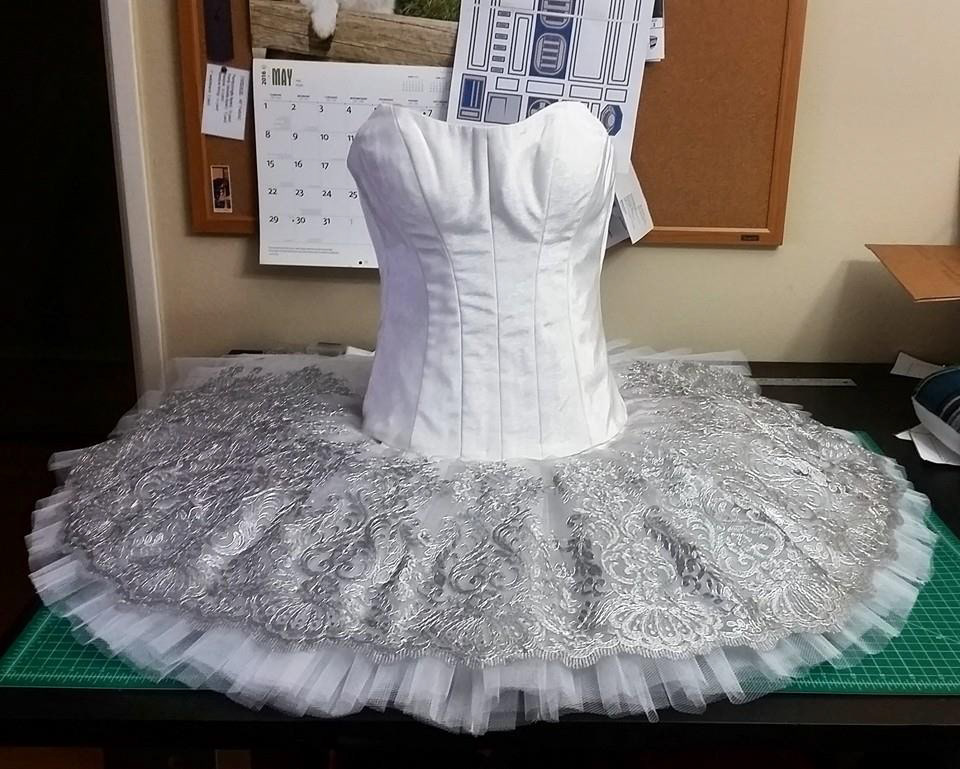 Next I cut the tutu plate from silver lace and hand-stitched it to the top layer of the tutu.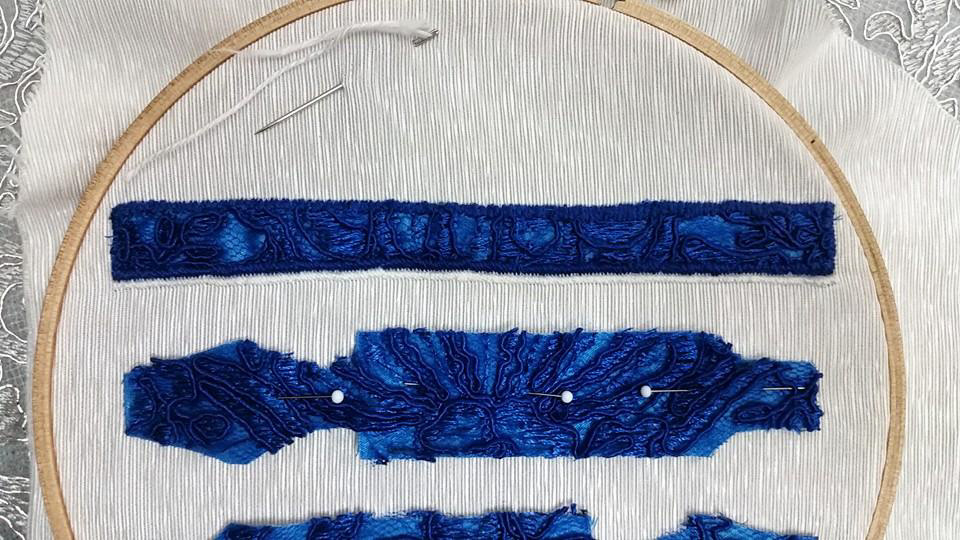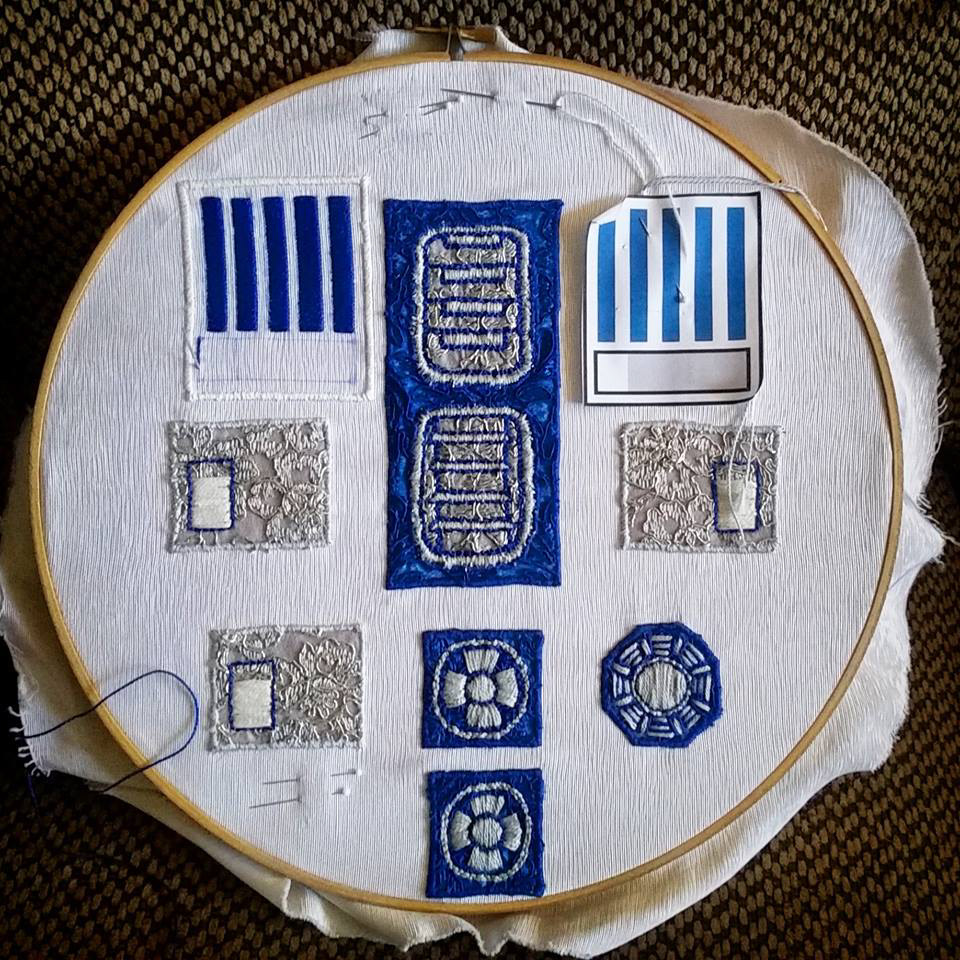 The bodice appliques were hand-embroidered in matching blue and silver lace, to recreate the iconic panel details on R2-D2. I first printed and sketched reference images onto the base fabric, then added contrast lace for the color, and embroidered on top.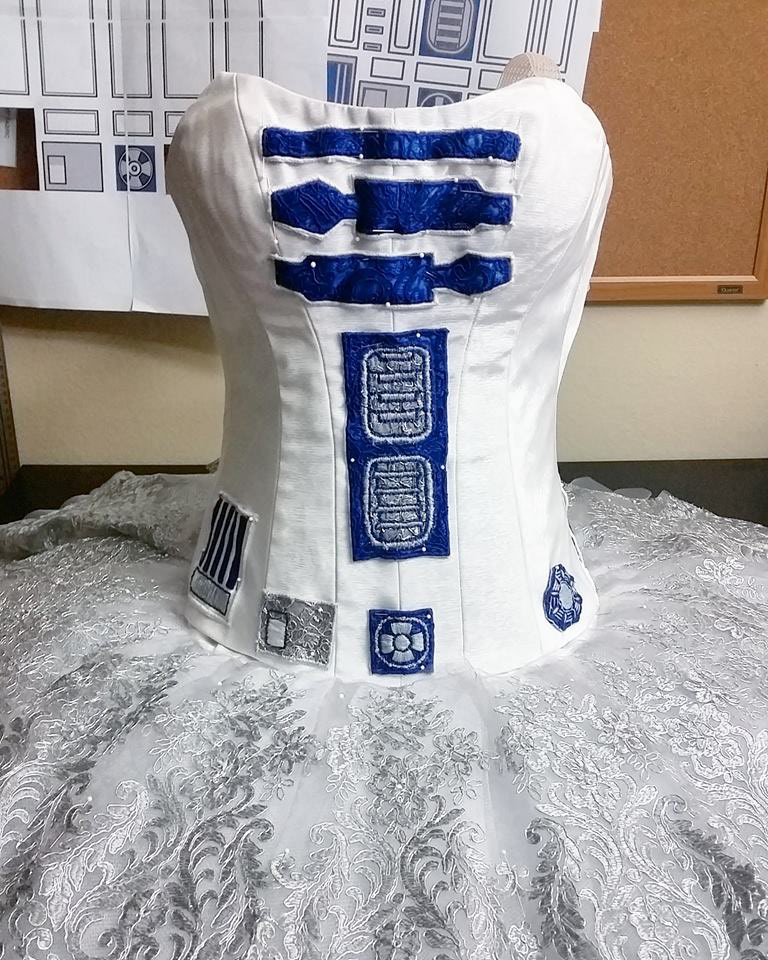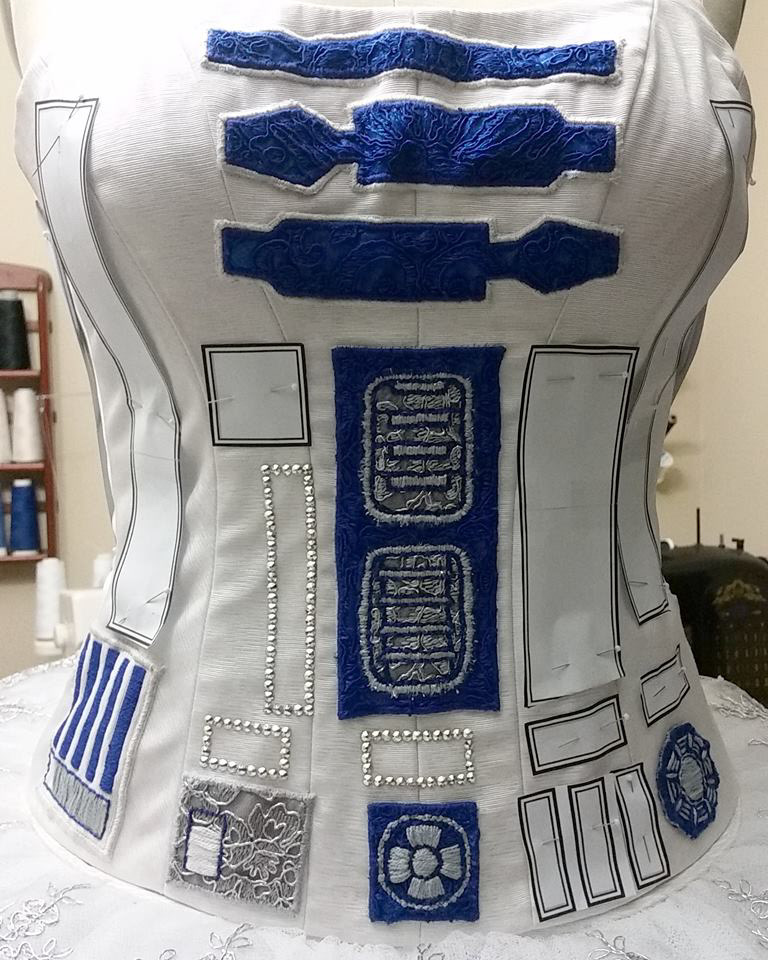 Appliques were hand sewn onto the bodice. Then the rhinestoning began! A mix of austrian and Swarovski crystals were added to the tutu plate and bodice. I used flat-back crystals which were hand glued one by one. The final tutu has over 1500 crystals on it!