Queen in Rose Gold: Gown and Accessories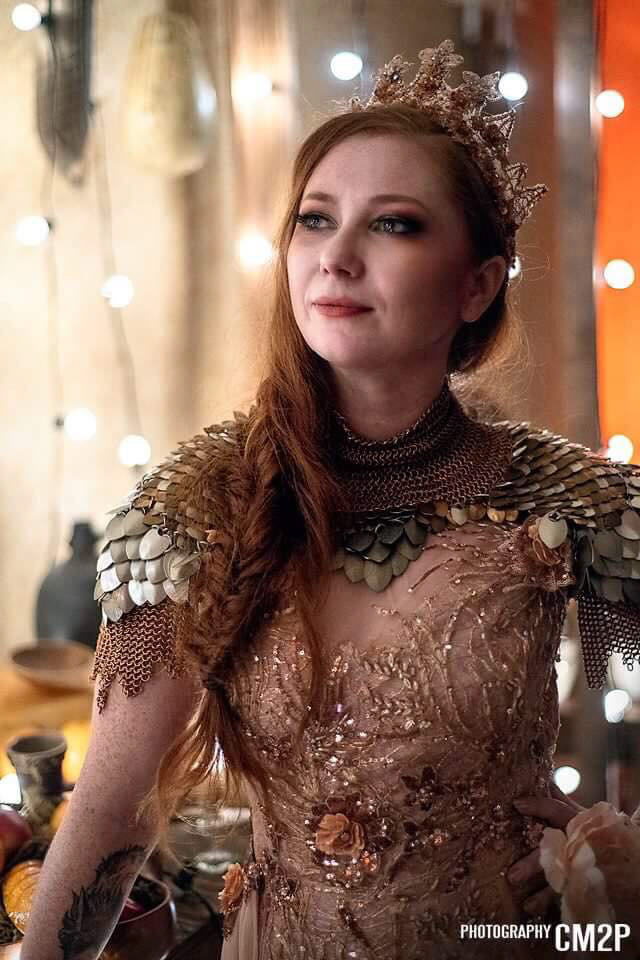 Created for the Labyrinth of Jareth Masquerade Ball, this layered lace and tulle gown has a matching crown and scalemaille mantle; contrasting delicate feminine textures with bold, metal, armored accessories.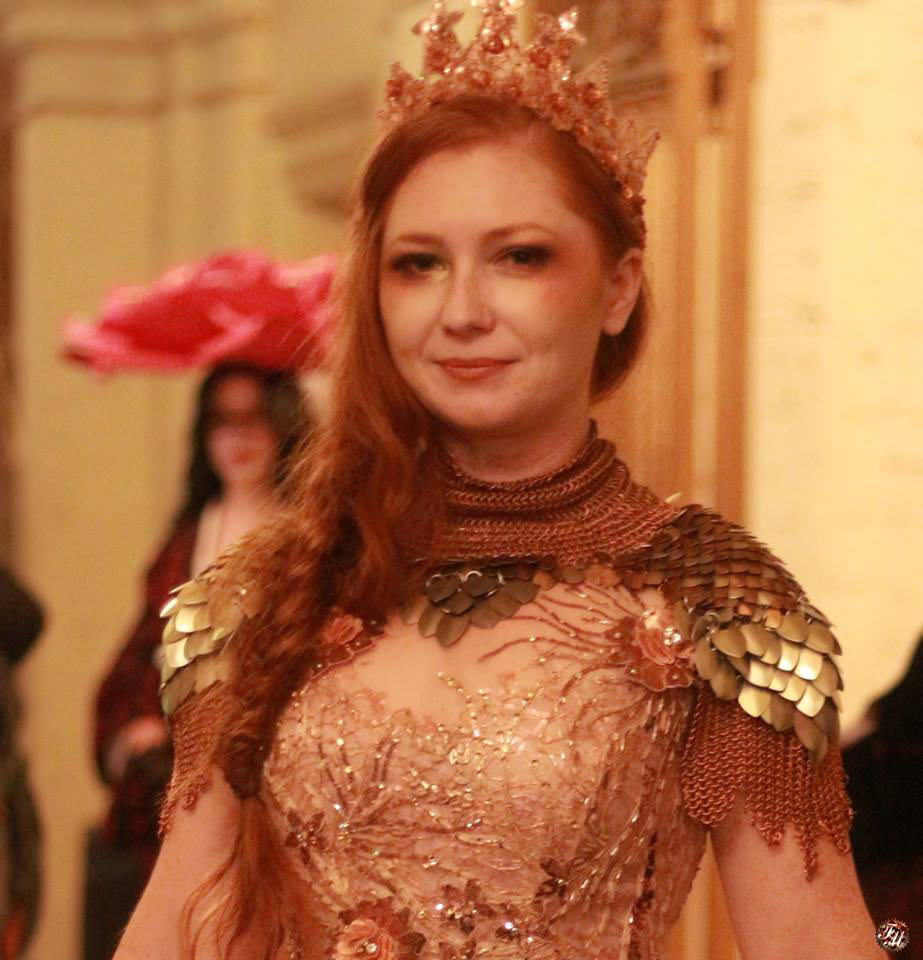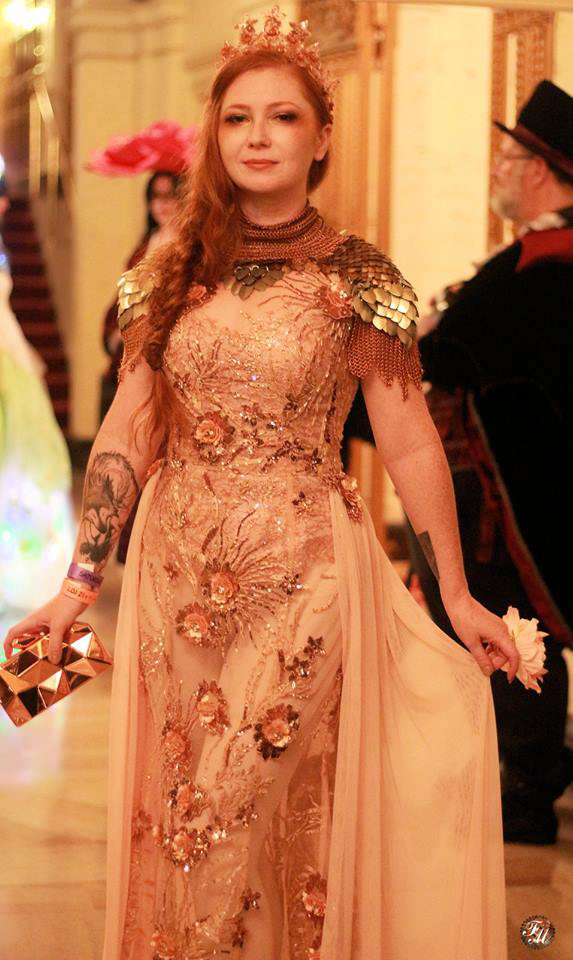 Detail of crown and mantle (left): The crown is made of a wire structure with lace overlaid, beaded floral trim, appliques, and Swarovski crystals. The mantle is made of titanium, aluminum, and copper scales and rings, hand-lined individually.

Detail of gown (right): The sheer gown is made of two layers of beaded lace in copper and rose gold. The bodice is lightly boned for structure and laces at the back. Swarovski crystals adorn the front of the bodice and down the front of the skirt. A detachable tulle overskirt/train hooks onto loops at the side waist.
*Photos by Fantasies Muse Photography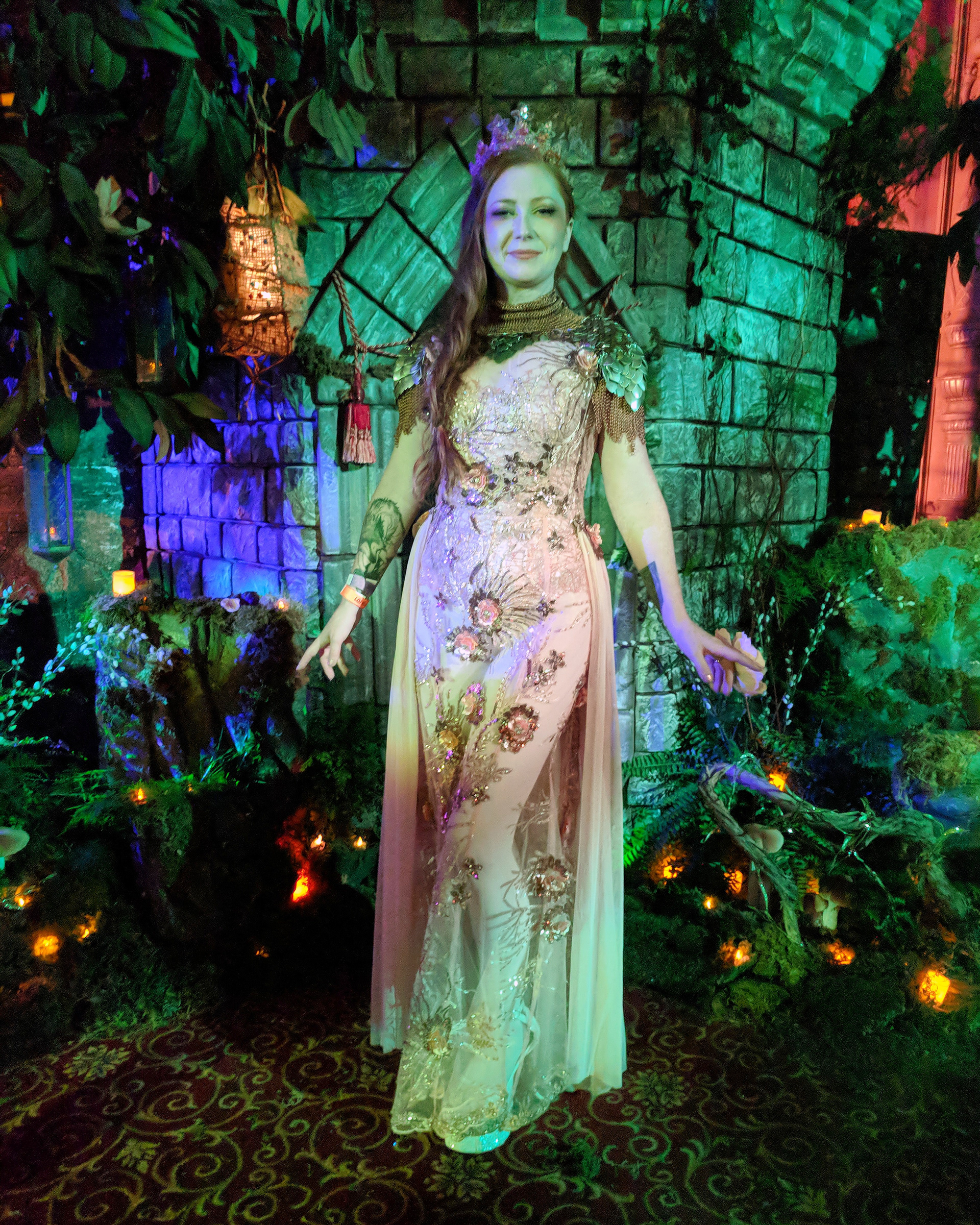 Above Left: Detail of scalemaille mantle in progress.
Above Right: At the Masquerade Ball